FASHION giant Gap is the latest firm to forego bricks and mortar and embrace e-commerce, announcing plans to close its 81 stores in the UK and Ireland and go online-only.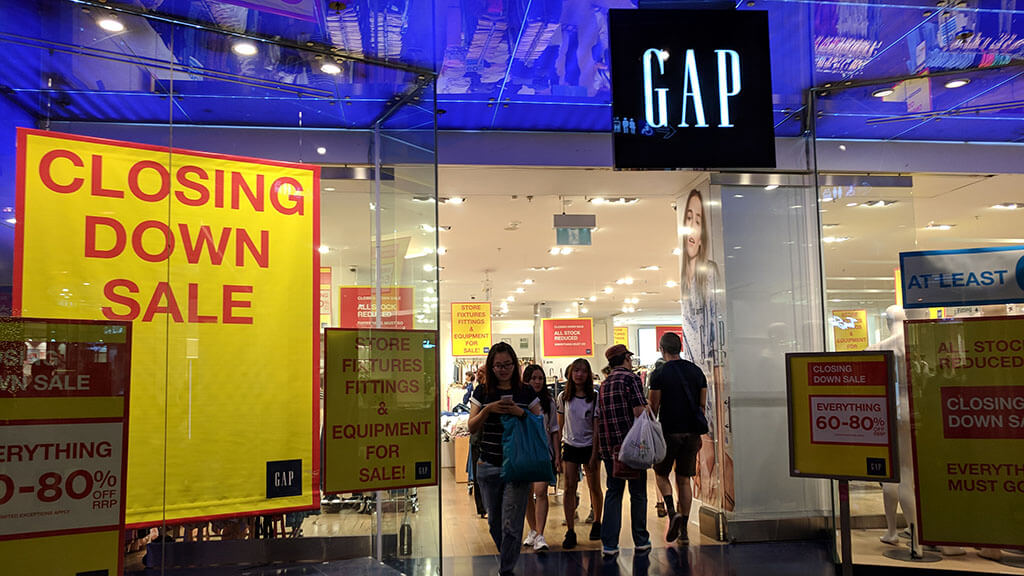 The closures will come in a "phased manner" from the end of August until the end of September; 19 stores were already scheduled to close this month as leases expired.
There has been no company statement on how many employees will be affected by the closures, although a consultation process with staff is due to start.
The firm said it was not quitting the UK market and would continue to offer its products via a web-based store. The decision followed "a strategic review" of its European business last Autumn. Gap stores in France and Italy are also likely to close.
Gap first opened in the UK in 1987 and has struggled in recent years, relying on discounted product lines to stay afloat. Further weakened by the pandemic, the company has acknowledged a shift in market dynamics towards internet shopping.