BUSINESSES are sleepwalking towards a costly staff exodus, new research warns.
Four in ten employees are looking to change roles in the next year, or once the economy has strengthened — whichever comes first.
That rises to 55 percent for 18-34 year olds. Research from software solutions firm Personio shows that people must be prioritised as we emerge from the pandemic.
The survey of 500 HR decision-makers and 2,002 workers across the UK and Ireland found that while nearly half of employers are worried staff will leave once the job market improves, only a quarter see talent retention as a priority.
Economic analysis reveals that, overall, the cost of additional staff turnover over the next 12 months could amount to costs of some £16.9bn for businesses in UK and Ireland —£10,076 per business. SMEs alone face estimated costs of up to £5.8bn.
There seems to be a disconnect between employers' perception of what will encourage their staff to leave — and reality. A pay freeze or cut and a worsening work/life balance are key factors, and employers underestimate the effects of a toxic workplace culture. Almost twice as many employees than HR decision-makers consider toxic workplace culture to be a significant push factor (12 percent HR decision makers vs 21 percent employees).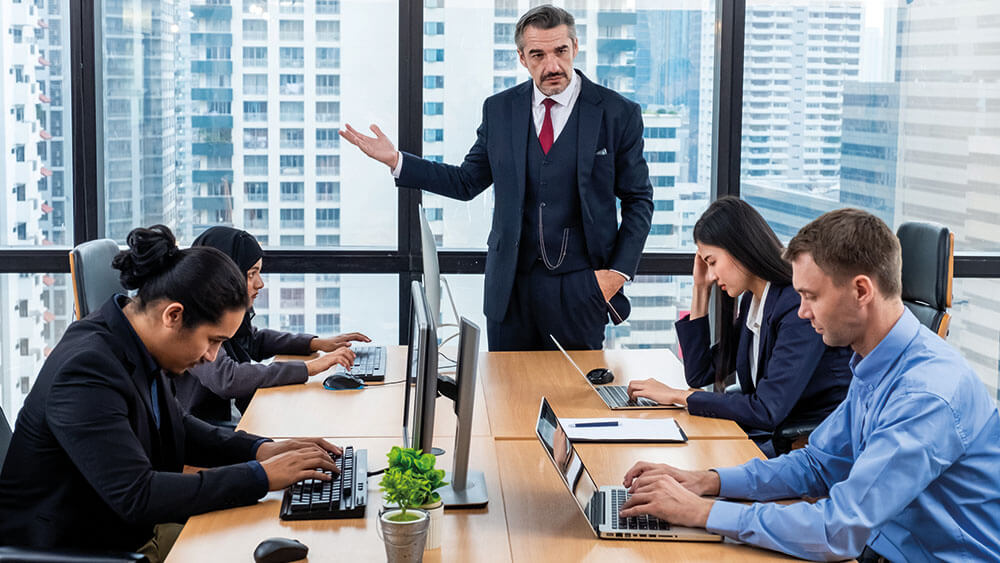 For employees, the two most influential factors are a lack of career progress opportunities (29 percent) and appreciation for the work they do (29 percent). HR decision-makers believe these factors to be less significant, with only 17 percent and 15 percent agreement respectively.
A broader disconnect could be contributing to a lack of loyalty amongst employees. Employers believe they have supported teams, but not all employees agree. HR decision-makers are twice as likely as employees to rate their business's support for career development as "good" (64 percent HRDMs vs 30 percent employees), and more likely to see its support for work/life balance (70 percent HRDMs vs 53 percent employees) and mental / physical wellbeing (68 percent HRDMs vs 44 percent employees) in a positive light.
Hanno Renner, co-founder and CEO of Personio said it had been a challenging year. "HR teams have often found themselves 'firefighting', dealing with multiple new tasks and concerns. For some, this has caused other areas such as people strategy to fall to the wayside — but this comes at a cost.
"Falling out of touch with the workforce's problems and priorities means that not only could people be more frustrated and ready to resign, but employers will be poorly prepared to prevent people leaving."
The research also found that employers could also be overestimating their team's productivity. Three in ten employees (31 percent) state that the pandemic has made them more productive, but a similar proportion feel their productivity has fallen (28 percent). This is notably different to what HR decision-makers have seen: over half say they have noticed an increase in employee productivity, while a third have noticed a decrease.
Businesses in the UK and Ireland said they suffered productivity losses over the past 12 months, estimated to have caused an average drop in economic output of around £3,465 per employee. On a national scale, overall productivity losses are estimated to have cost UK and Irish businesses £8.176bn.
Employers' optimism might mean they're failing to recognise an impending productivity drought, especially when they may not understand the reasons behind any dips in productivity. HR decision-makers are most likely to believe that external factors are driving poor productivity or performance, such as distractions when working (25 percent) or managing childcare (24 percent).
Employees, on the other hand, are most likely to attribute productivity loss to factors related to their work, such as low motivation and morale (28 percent), or burnout (22 percent). Both agree that zoom fatigue is a major productivity drain (19 percent employees, 26 percent HRDMs).
Survey findings
Top 10 reasons why employees are looking for another job over the next 12 months:
Lack of career progression opportunities – 29 percent
Not enough appreciation of the work I do – 29 percent
Poor management – 25 percent
Pay freeze/cut – 23 percent
Boredom at work – 23 percent
Poor work/life balance – 22 percent
Toxic workplace culture – 18 percent
Lack of learning or development opportunities – 17 percent
I want to move to a new industry – 17 percent
No bonus – 15 percent
Top 10 factors that HR decision makers think could cause employees to leave the company in the next 6 months:
Pay freeze/cut – 28 percent
Worsening work/life balance – 20 percent
Being furloughed – 18 percent
Being asked to go back to the office full time once restrictions have lifted – 18 percent
Reduction of benefits could cause employees to leave – 18 percent
A cut back of career opportunities – 17 percent
Colleagues being furloughed / made redundant – 17 percent
Wanting to move to a different industry – 17 percent
No bonus – 16 percent
Poor management – 15 percent
Full report: Counting the Cost: How Businesses Risk a Post Pandemic Talent Drain