An actor/activist and a water crisis expert join forces to protect the most precious liquid of them all. HEATHER LEAH SMITH reports.
SOCIAL and environmental activism has long been a passion of Matt Damon, and these days the actor and humanitarian is funnelling time and resources into his non-profit organisation, Water.org.
"You cannot solve poverty without solving water and sanitation," says Damon, who co-founded the non-profit with entrepreneur and pre-eminent water crisis expert Gary White.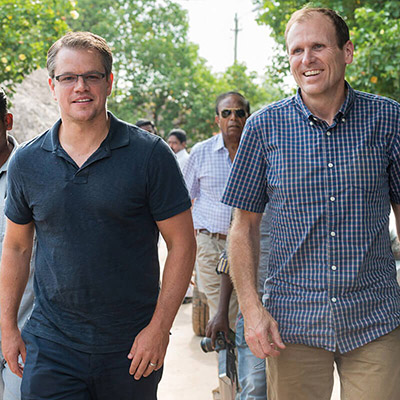 Damon and White were running separate water foundations in 2009 — H20 Africa Foundation and WaterPartners — when they decided to join forces to combat the global water crisis, and merged their organisations to form Water.org.
It was founded on the principle that water provides the key to breaking the cycle of poverty. Access to safe water reduces mortality rates, increases opportunities for education, and unlocks economic prosperity. Damon and White developed an approach to the water crisis that goes beyond charitable donations to empower people with long-term, sustainable solutions.
Water.org has so far reached more than 16 million people and raised over $1.1 bn in loans for water and sanitation for families across 12 countries. The organisation seeks to remove financial barriers that prevent families from tapping into existing water infrastructure.
After extensive research and on-the-ground interviews with locals, White reached a disturbing realisation: the World's poorest families spend more than 20 percent of their income on water. Millions of families are unable to pay water vendors for a permanent supply.
In an interview on The Daily Show, Damon pointed out that in many countries the poorest members of the population are paying up to a quarter of their income for water – up to 15 times what the middle class pays. The burden disproportionately falls on women and girls, whose family duty is to "scavenge for water, day in and day out".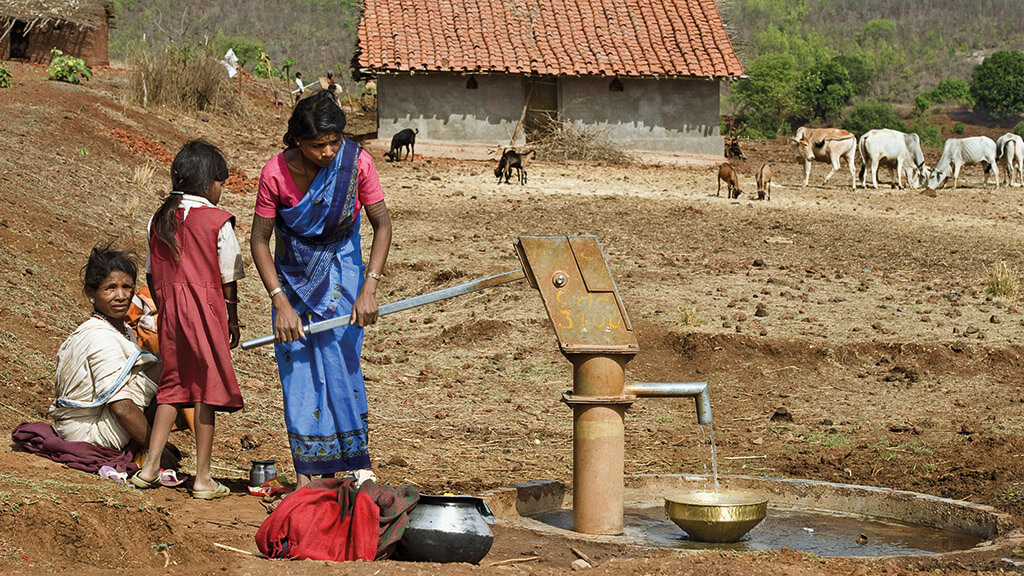 White added that women spend up to 200 million hours daily walking to collect water, and that children lose some 440 million school days annually – either from water-scavenging responsibilities or water-related illness.
"It holds families and communities back from economic development and building a better life," said White. "It is the basic building block that people need to put in place if they're going to move forward."
One way forward, according to Damon and White, is through microfinancing.
Water.org provides affordable financing solutions through its WaterCredit initiative, which connects lenders with the people who most need them. Unlike traditional income-generating loans, White adapted microfinancing to the water crisis with income-enhancing loans – which buy back someone's time. "Fundamentally it's a bottom-up approach," said Damon, "not the classic paternalist kind of handout."
The WaterCredit initiative has reached five million people over the past decade, and has exceeded its founders' hopes and expectations. The loans boast a 97 percent repayment rate, despite the fact that more than half the borrowers subsist on less than $2 a day.