By KATE PHILPOT
THE PANDEMIC remodelled the once-simple definitions of "work" and "home".
Employees at many organisations, including Getty Images and iStock, can now choose where they work: office-based, fully remote, or hybrid. However your own working arrangements are defined, dedicating time to building connections with colleagues — beyond work — is an important facet of workplace culture.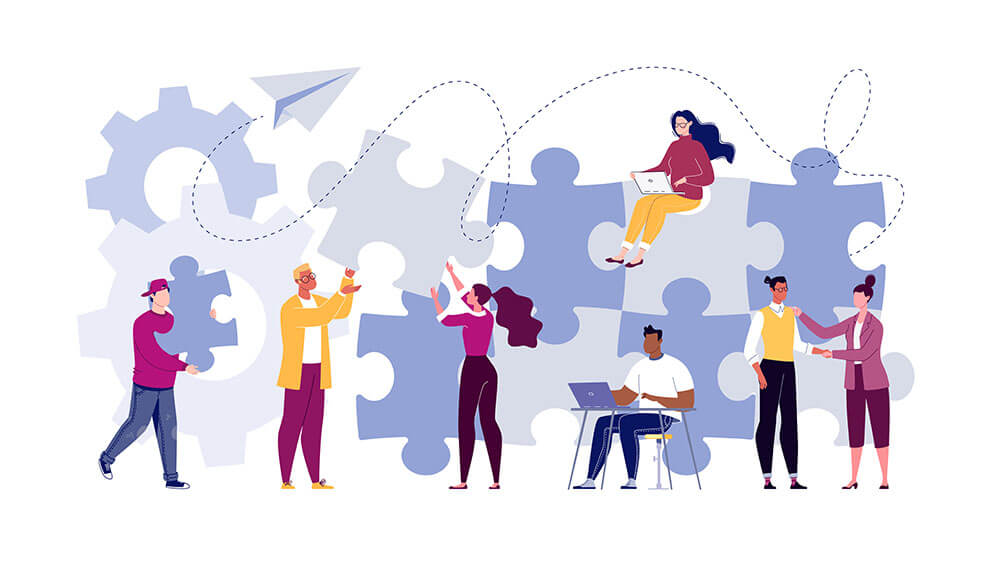 Teamwork is essential: hiring managers should recruit people who are resilient and curious. But as leaders, they must make those introductions, leaning on senior and more tenured employees to be more intentional about creating and maintaining connections.
Tech such as Donut on Slack allows people to connect outside of their core teams. Our VisualGPS research, which has tracked the evolution of attitudes to work over the past three years, shows that six in 10 Brits miss the social interactions of the office. It can also be harder for new hires to pick up company culture and build relationships with senior leaders and those outside their team.
Workers look to their employers to create social opportunities, either via team projects or by creating space for colleagues to get together. We have "Morale Committees" which run culture-building activities, face-to-face and virtually, throughout the year: karaoke nights, breakfast clubs, Star Wars– and Cinco de Mayo-themed lunches, talent shows, Airbnb experiences, and virtual sweepstakes.
I co-chair our multiculture network (MCN), one of several employee resource groups. It was born directly out of the impact of George Floyd's murder, and prompted a conversation about equity and inclusion. It's clear that feeling included at work is not a given and that organisations can and should be more intentional in achieving it.
It's important that your organisation's visual communications promote a sense of community. Choose images and videos that represent a range of ethnicity, age and ability, and show various interactions. Small adjustments can make a world of difference, helping to encourage productivity, teamwork, and connectivity to showcase your unique company culture.
Kate Philpot is senior director of global sales enablement at Getty Images and iStock