Women's Day 2020: March 8
CEO of Econic Technologies ROWENA SELLENS takes a look at the enduring importance of International Women's Day, STEM, and diversity in the workplace
IT IS ironic that Greta Thunberg is the "face" of climate change, but there are so few women working in Science, Technology, Engineering and Maths (STEM) roles.
Women comprise less than a third of the world's scientists, and this is precisely why events like International Women's Day — this Sunday, March 8 — are so important.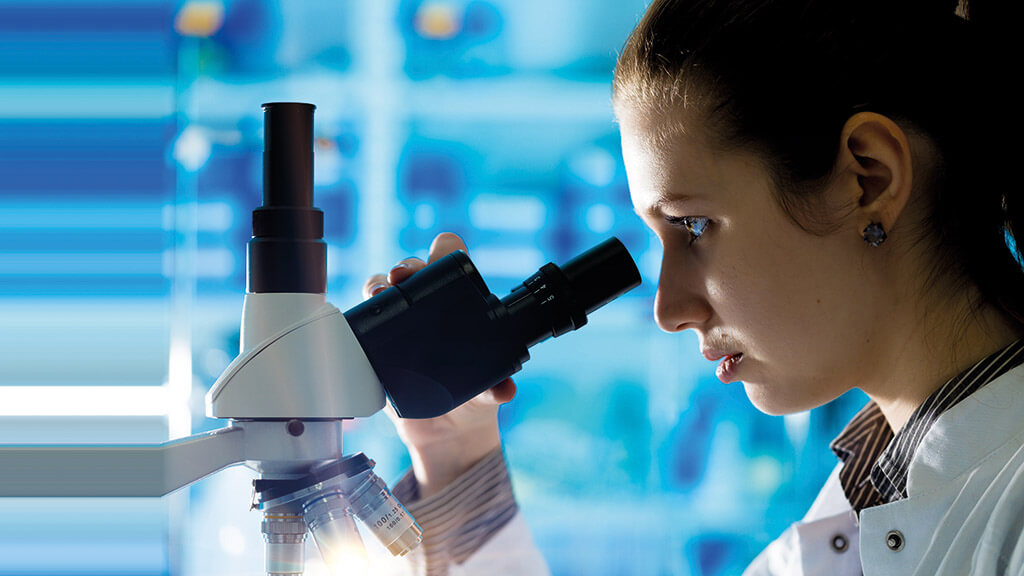 The world needs an opportunity to showcase the achievements of women in science. STEM subjects are still perceived as "boys' subjects" in school — and as men's subjects at work. This attitude is typified by a suggestion from Lawrence Summers, former president of Harvard University, that "intrinsic aptitude", genetic differences, and a reluctance to work long hours (because of childcare) may explain the dearth of women in senior science and engineering posts.
As a woman in a leading position at a STEM business, I am proud to head a team with good gender balance. That has been a natural outcome of a selection process that looks for the right skills and the right contribution to our team environment.
I am lucky that I haven't personally experienced any direct discrimination based on my gender. However, I think it's fair to say that there is an element of unconscious bias in the sector, a bias which may have led to me not being considered for some roles.
In any industry, diversity will allow creative thinking to thrive. A report by McKinsey has found that businesses with diverse executive teams were 21 percent more likely to outperform on profitability, and 27 percent more likely to create goods or services of a higher value or quality.
A representative workforce is more likely to pursue questions and problems that go beyond the limitations of a non-diverse team. Complementary approaches enable teamwork to thrive.
In my day job, I work in the plastics sector, and challenge misconceptions about all plastics being bad. Plastics have transformed our lives, and in some ways have actually helped to drive some elements of sustainability: the preservation of goods, reducing vehicle weights, and improved energy efficiency, for starters. While those of us in the sector focus on making these materials more sustainable, whether through reduced emissions or use of recycled materials, there is a need for more diverse thinking in the industry. That is something that can come from striving for greater gender balance.
Female and male role models are needed to drive this change in thinking and encourage young people into STEM subjects and careers. I had always been interested in maths, but my passion for chemistry — and my career path — were sparked by an inspirational chemistry teacher. I have had several outstanding role models and mentors who have supported me and given me confidence in my ability to succeed — without having to become someone else.
It is now the duty of those of us who are established in our sectors and spheres to inspire and guide the younger generation.
The rise of charismatic scientists such as Brian Cox and Neil deGrasse Tyson is sparking interest in science for a generation. Paired with this is the heightened awareness of climate change in mainstream and social media. Young people are inspired by science to innovate and find solutions.
The STEM sector needs to address its diversity problem, and not just because it is the right thing to do — the world will benefit. As diverse individuals move up the ladder into leadership positions at STEM companies, greater diversity in thought and innovation will appear across industries: diversity breeds diversity.
Of the roles on the Government's "shortage list", 60 percent are in the STEM sector. By encouraging more girls and women to take up STEM subjects and build their careers, we could bridge the UK skills gap too.
Women continue to face a number of difficulties in business, whether this is outright discrimination or unconscious bias. Change is happening, but it will take time. In the meantime, any person with a passion for STEM subjects should believe in their rights and opportunities to build a career that makes a difference.
Diversity is not only crucial for improving society, but it could well initiate the innovative thinking we need to address climate change.