Former military defence expert is to take up the role in January, but can he stop the rot in Abu Dhabi where the airline is bleeding out almost $2bn a year?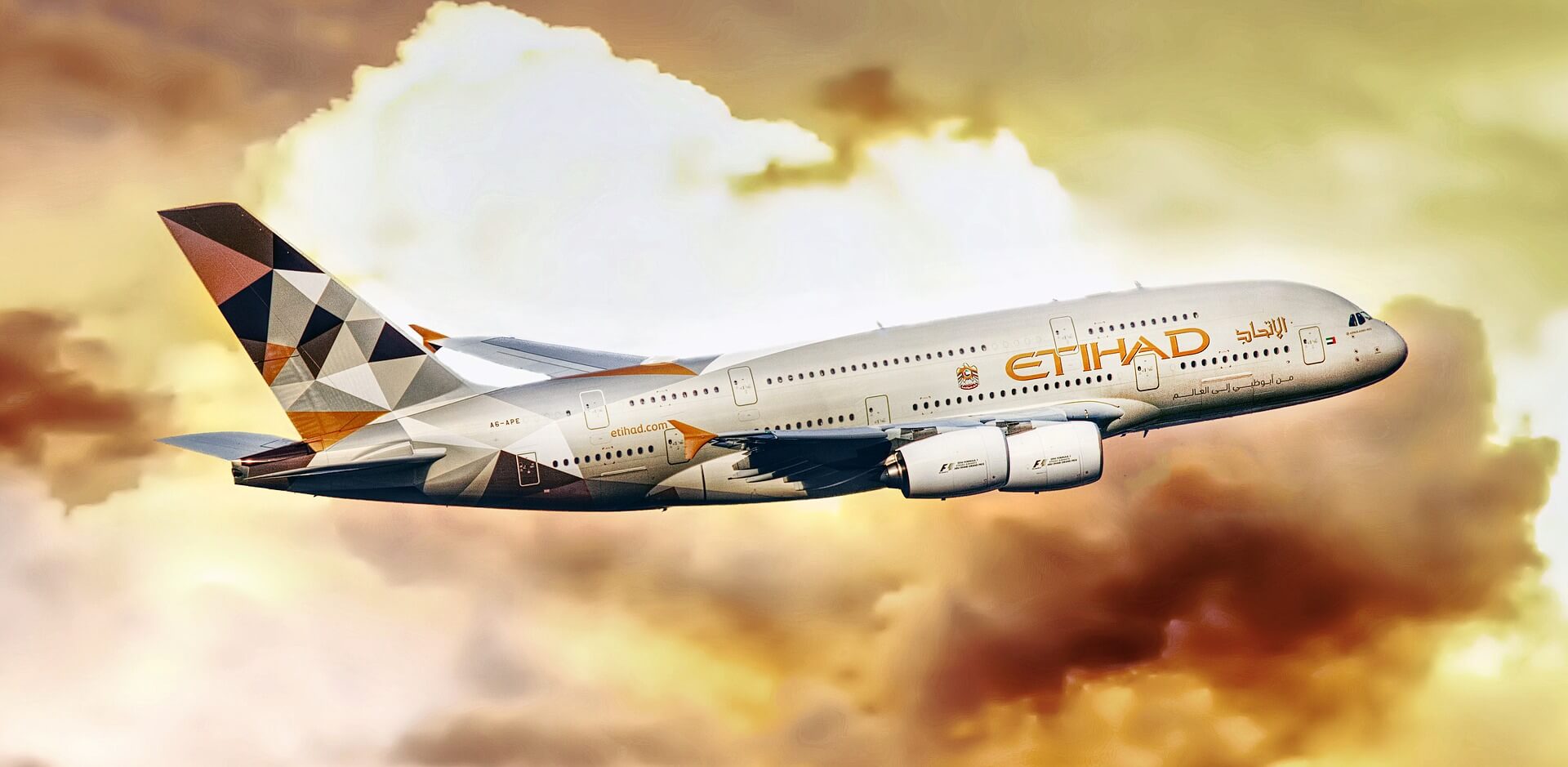 By Darren Parkin
ETIHAD Airlines are hoping to stem the flow of losses by bringing a British military expert to Khalifa City in a bid to arrest the company's steep descent before it is too late.
Posting losses of $1.84bn last year, Etihad chiefs have been desperate to ring the changes and give shareholders some way of believing the airline has a secure future, or indeed any future at all. Welcome to the stage Tony Douglas – a British businessman with an enviable track record of getting big and complicated projects across the line.
Etihad managed to prize Douglas away from his London-based role with the UK's Ministry of Defence where he has headed up some of Britain's biggest military projects. As CEO of the Defence Equipment and Support department, he was responsible for obtaining and managing all of the British Armed Forces' hardware.
Having spent almost three years in London, his biggest project to date was delivering the aircraft carrier Queen Elizabeth – the Royal Navy's largest ever warship. Prior to the MOD he held senior positions at the British Airports Authority where he was the CEO of Heathrow Airport and oversaw the Terminal 5 project. The former apprentice engineer was also chief operating officer at Laing O'Rourke.
His latest move, however, is a return to familiar territory. As well as previously being the chief executive of Abu Dhabi Airports, he was also head of the Abu Dhabi Ports Company where he successfully delivered Khalifa Port – the region's flagship deep water port.
The appointment comes after Australian James Hogan stepped down as the Etihad chief. Hogan had spent more than a decade at Etihad, aggressively creating a credible rival to the UAE's leading airline, 'Emirates'. After several years of success, however, Hogan found the last 18 months tough going as the company tried and failed to claw back repeated losses.
Supported by Ray Gammell – Etihad's performance leader and current interim CEO, Douglas's priority will be to attempt to move the business to a better position in a very competitive market both regionally and globally. Not an easy task, but the company should be able to recover some ground fairly quickly against massive losses last year which were largely due to a weighty charge after writing down the value of its aircraft fleet.
The chairman of the Etihad board, Mohamed Mubarak Fadhel Al Mazrouei, was particularly pleased to have landed Tony Douglas.
"He has guided the transformation of large organisations in the UAE and the UK, and he understands the UAE region," he said.
"He is also deeply knowledgeable about commercial aviation and keenly familiar with Etihad's challenges and opportunities in a rapidly changing industry."
Etihad is reviewing its current strategy of buying up equity stakes in partner carriers in order to drive more air traffic in and out of the Abu Dhabi hub following a series of external financial difficulties which have exposed a string of fragilities in the tactic.  Air Berlin and Alitalia troubles have left the strategy looking like a risk not worth taking into a long-term plan.
Further external worries are also affecting the Abu Dhabi operation, such as an oil price slump to $50 a barrel, US travel restrictions, and a strong dollar. There's also the small matter of a bitter row with some American competitors accusing the airline of benefiting from illegal state subsidies.
These are all factors which will shape how Etihad's future will look when Douglas takes the helm in January 2018.
Soon after James Hogan's departure in July, Etihad sold off its stake in Darwin – a largely internal flight operator in Switzerland – to Slovenian airline Adria. The Ljubljana-based business has been looking to expand its small fleet of just 13 aircraft for some time.
It was a sale that clearly sets out the blueprint for the strategy Douglas will be expected to implement by the board.
As well as Alitalia and Air Berlin, Etihad currently has stakes in Air Serbia, Air Seychelles, Jet Airways India Ltd, and Virgin Australia Holdings. Each of which is likely to be under serious review in 2018.