INDIAN AIRLINE Jet Airways is reported to have suspended its international flights.
Click here to see stock prices for the companies mentioned in the article
The move follows disputes over unpaid fees to leasing firms, and the decision by Jet Airways — already more than £760m in debt — to ground 10 more of its planes.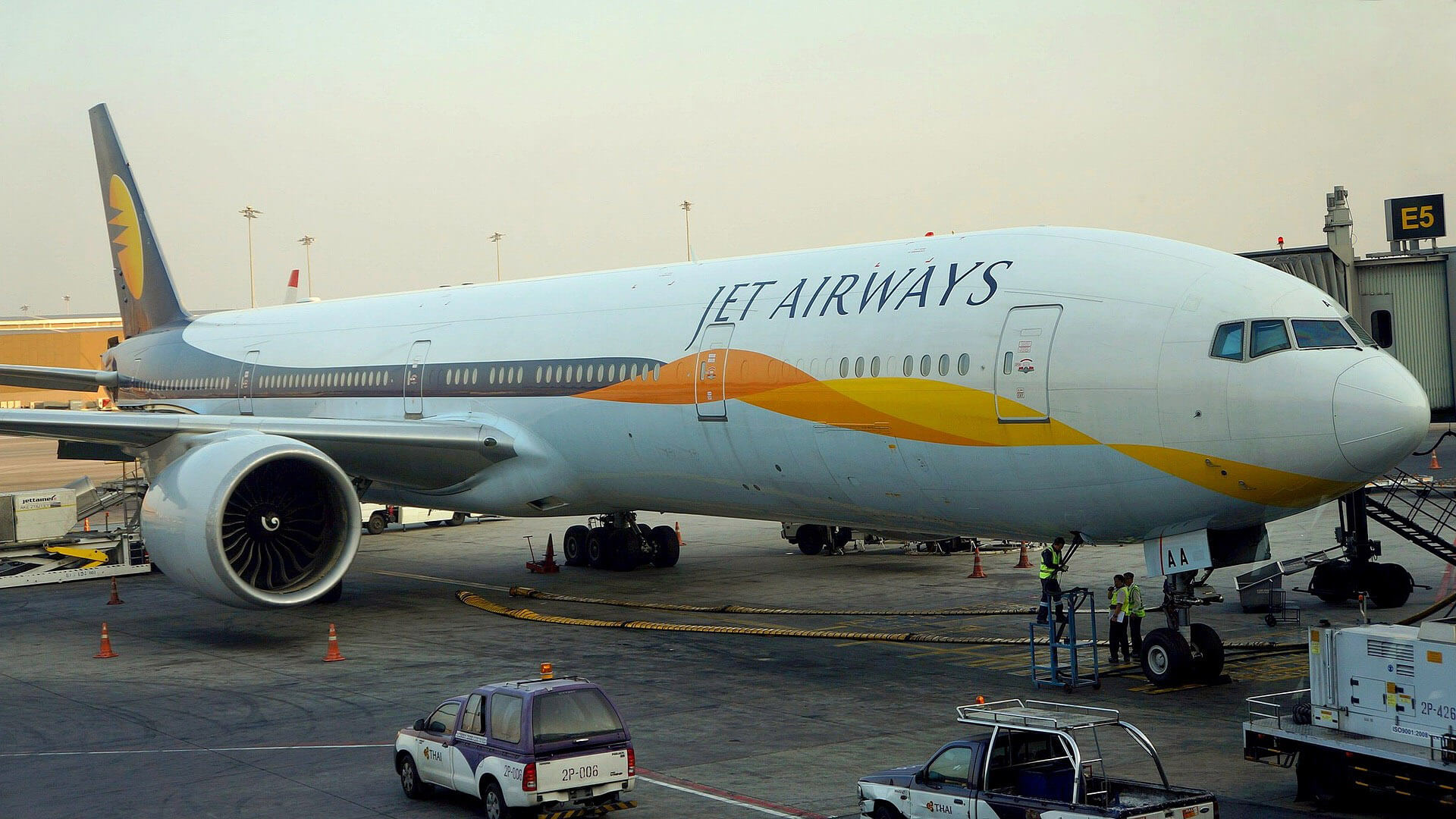 Indian regulations state that a carrier must have a fleet of 20 or more aircraft to operate international services. The airline has a fleet of more than 100 aircraft, flies 600 domestic and 380 international routes — but many are grounded, and the extra 10 jets which have been cut reportedly brings the total operational fleet size to just 14.
Services to Europe and Asia have been cancelled, those to Singapore are suspended until further notice. Even flights to neighbouring Nepal have been stopped.
London's Heathrow announced that Jet Airways' flights to Mumbai and Delhi would not operate.
There are hopes within the industry that India's aviation ministry will review the fleet-cap regulations to allow Jet to resume its international services.
In the meantime, the embattled airline is chasing new investors to acquire a stake of up to 75 percent in the company. A consortium led by the State Bank of India took control of the airline last month.
Publicly traded companies in this story:
| | |
| --- | --- |
| Jet Airways | JETAIRWAYS 27.60 0.00 0.00% |