Food supplier aims to fund international expansion by floating on stock market in a bid to raise £100m as it offers around 25% of its capital as an initial public offering…
By Darren Parkin
ONE of Europe's leading suppliers of prepared food is gearing up for an IPO on the London Stock Exchange in November as it bids to expand its global footprint.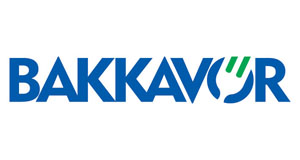 Bakkavor, which supplies the likes of Marks and Spencer, Waitrose, Tesco and Sainsbury's, has been enjoying some success with a recent presence in the US and China – markets it hopes to explore with the input of fresh investment.
The brainchild of Icelandic business tycoons Lydur and Agust Gudmundsson, Bakkavor has been posting some impressive numbers over the last decade. The retailers it supplies make up almost three-quarters of the UK's domestic market for fresh prepared goods such as pizza, bread, ready meals and salads. Of that 70%, Bakkavor accounts for more than a third of the sales.
Launched in 1986, Bakkavor has 26 factories across the UK and employs more than 19,000 staff. It recently revealed plans for a £20m expansion of its desserts factory in Nottinghamshire, with the prospect of creating up to 270 new jobs.
The company looks an attractive proposition to investors, turning over £1.76bn in 2016, and posting impressive pre-tax profits in excess of £63m.
The Gudmundsson brothers hold the majority stake in the business, with 41% interest in the hands of Baupost – a hedge fund run by Boston-based investor Seth Klarman. It is understood both parties will be selling some of their own shares, and the Gudmundssons will still maintain a majority holding.
The move marks an interesting turnaround for the siblings who, in 2008, lost much of their paper fortune as majority shareholders in Kaupthing – a large Icelandic bank which suffered a serious collapse during the banking crisis a decade ago. The failed institution was taken over by the Icelandic government, and subsequently suspended from all trading by the District Court of Reykjavik. The Gudmundssons were forced into a debt-for-equity deal which downsized their stake in Bakkavor before partnering with Baupost in 2016 to regain control of the business.
Despite having their finances hit hard by the Icelandic banking crisis, the pair had a vision for Bakkavor, and clung on to the company with a refinancing deal that now looks to be paying off.
Following the float, Agust Gudmundsson will continue to be CEO, with Simon Burke – currently listed as a non-executive director – stepping into the role of chairman.
Describing the move toward the stock exchange as a natural step during Bakkavor's 'considerable momentum', Agust Gudmundsson said: "This IPO will enable us to continue to invest to ensure we create value for all investors and stakeholders, and bring more great tasting food to our customers."
At the same time as announcing its IPO intentions, Bakkavor also revealed it would be strengthening its board with the appointment of Sue Clark as a non-exec. Clark was formerly European MD of brewer SABMiller which was taken over by American brewing giant Anheuser-Busch a year ago.