SHELL has seen record annual profits since Russia's invasion of Ukraine.
The oil giant's profits hit £32.2bn last year: double the previous year's tally, and the highest in its 115-year history.
Opposition parties have described the profit levels as "outrageous" and are calling for the planned increase in the energy price cap — due this April — to be spiked.
The profit announcement comes as some 14,000 people from two Nigerian communities are taking Shell to London's High Court for allegedly polluting water sources and destroying their way of life.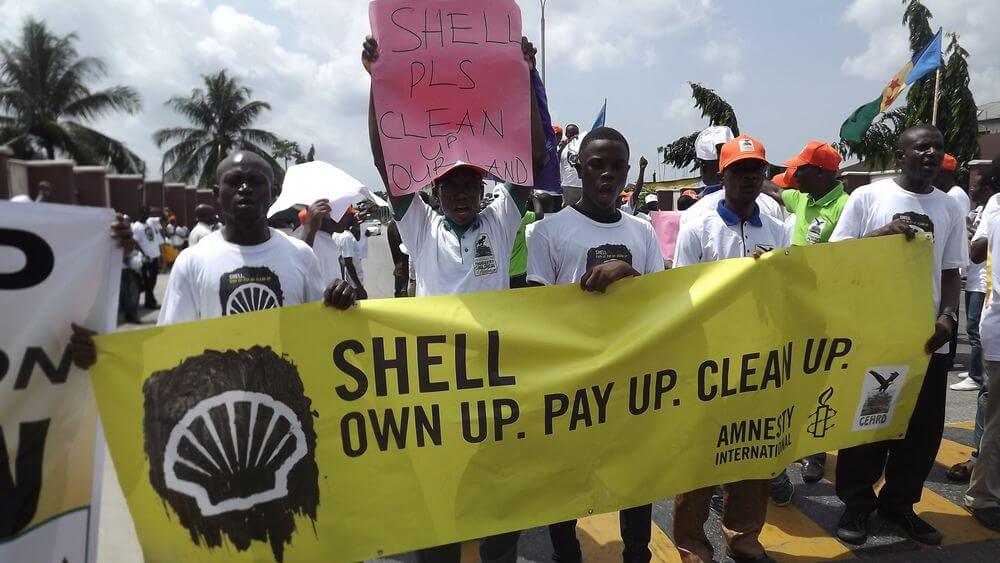 Inhabitants of the Niger delta area of Ogale, mostly farmers, have joined forces with 2,000 members of a fishing community from the Bille region. There are now more than 13,600 individual claims, some by churches and schools, against Shell. The claimants want a clean-up by the company and compensation for the loss of livelihood.
Shell says the communities have "no legal standing" to force a clean-up operation because of the time between the spills and the lodging of the claims.
It claims organised gangs stealing oil were responsible for many of the spills.