Departure of Adam Bain may have left social media giant rudderless
By Darren Parkin
"MR. Bain will remain at Twitter in the coming weeks to assist with the transition of the chief operating officer role."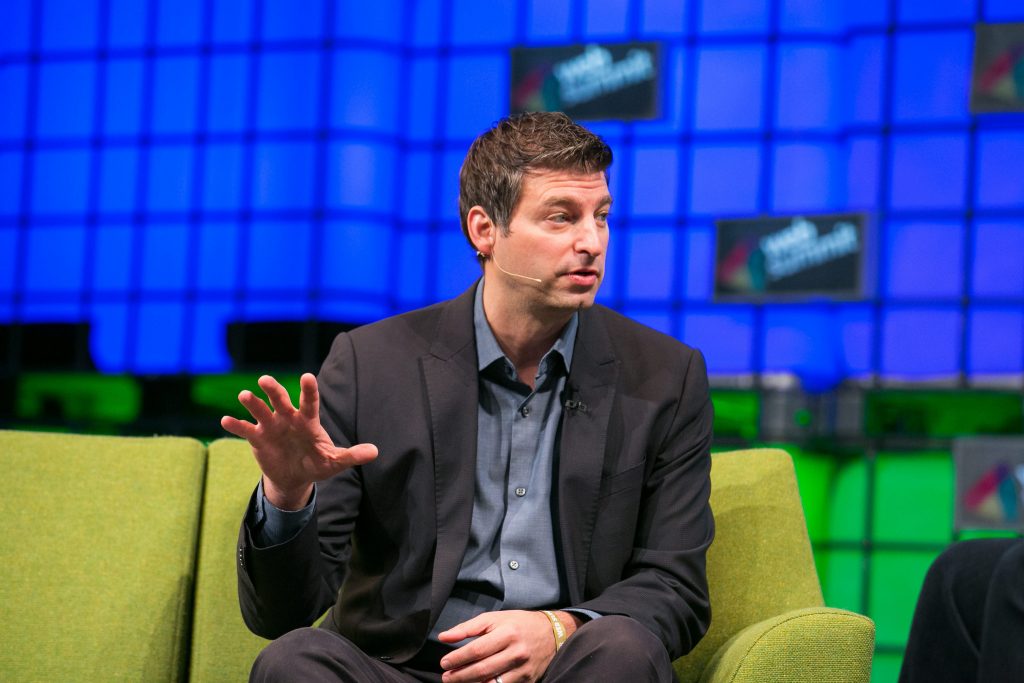 It was a short, understated, yet ultimately transparent message from Twitter HQ, and, despite the customary restriction of 140 characters in a tweet, you couldn't help but feel the chiefs struggling to keep a clearly dolorous company from suffering further market anxiety issued their statement with an almost audible sigh.
Twitter's troubles have been well documented of late, but when the company announced Chief Operating Officer Adam Bain would be leaving in November, it took on a whole new dimension.
Bain is publicly credited with being the driving force behind a strong advertising portfolio for the popular social media site. Over the last few years, as user growth for Twitter appeared to have hit its peak, Bain had been the glue that kept its stock value in a commanding position.
However, bosses will be keen to forget the books labelled '2016' as Twitter closed the year looking to cut around a tenth of its workforce as part of a huge efficiency drive – a move which does little to disguise the fact that the company has drifted into troubled waters.
Amid its struggles, top bankers were brought in to handle what was expected to be an abundance of acquisition offers queueing at the company's San Francisco headquarters. Sadly, the list of potential bidders was far outnumbered by the balls of tumbleweed rolling past the main reception as no serious offers came close to meaningful consideration.
None of this information was helping to steady share prices which began to slowly descend. It hasn't become a nose-dive, but the gentle freefall is enough to leave a few fingers nervously hovering over the panic button.
The company recently announced Bain would eventually be replaced by Chief Financial Officer Anthony Noto, as Twitter's senior team began looking for someone to fill a Bain-shaped hole around the boardroom table. Noto was appointed head of finance almost three years ago, and will continue to mastermind global sales as well as the live content aspect of the business.
The search for a new CFO began in earnest as the festive period drew in, but the prospect of Yuletide cheer seems more likely to give way to a visit from the ghost of Christmas past as the Scrooge-like cut-backs take hold.
The impact of Bain's loss to Twitter mustn't be underestimated. Boardroom churn is a troubling issue for many international media giants, but the attitude to losing a key player from any business is often typified with a collective shrug of the shoulders, followed by a rousing cheer of 'no one is bigger than the company, and therefore no one is irreplaceable'. That argument, however, doesn't entirely wash with experts currently monitoring the goings-on within Twitter.
Bain's value to the brand has been immense. Some have even said he is the one key pillar that has been keeping the social media platform structurally sound in the face of a potential financial storm. Take that pillar out from beneath this house, and it could come tumbling down should the weather take a turn for the worse. Currently, the forecast isn't looking good.
When Bain joined Twitter six years ago, it was virtually revenue free with little or no vision as to the direction it should take to attract serious profits. Bain saw the opportunities immediately, and revenues went through the roof at an almost incomprehensible velocity. By the end of 2015, Twitter's 'in' columns were registering around $2.2 billion.
Adam Bain's contribution to those figures was so impressive he was appointed COO in September 2015 as a reward. He was even being touted as a future chief executive.
However, by early 2016 it became clear that Twitter had reached just about all the customers it could. The obvious limitations of the model – aside from the 140-character limit – were proving difficult to break out of. Suddenly, the mighty Twitter was looking vulnerable. Meanwhile, a brilliant young executive was starting to realise his current project had lost the element of personal challenge he craved, and doubts about his length of service in San Francisco were beginning to creep into his thinking.
Despite months of wrangling and discussions about how to keep him engaged with the business, Bain announced his departure, appropriately, in a series of tweets.
"So, I have some news," he teased.
"After six years and a once-in-a-lifetime run, I let Jack know that I am ready to change gears and do something new outside the company.
"I came here to help build out the business, but more importantly build a team. My team is the best legacy anyone leave."
Jack Dorsey, the CEO that many believed Bain would one day replace, was quick to respond.
"Since joining Twitter in 2010, Adam has built an amazing team and a global business from the ground up," he said.
"I'm grateful to Adam for everything he's done for Twitter, and for his leadership and friendship over the years. I can't wait to see what he does next."
Now there's the thing. No one actually knows what the talented Mr Bain is planning to do. The smart money says he'll be taking time out with his family before landing a major role with another web giant, with plenty of whispers about something being lined up at Google HQ – just down the road in Sunnyvale.
Wherever his next move is, he's sure to be coveted by several big players along the way. After all, he has an impressive CV, and nothing quite sums up his value like one of his tweets about departing Twitter: "We took the company from $0 to billions, faster than almost anyone's ever done it. We diversified the business, took it global."
To put Twitter's stagnation into perspective, it's growth as a social media phenomenon has peaked at the 300 million mark, whereas Facebook is still growing at 1.7 billion users worldwide. After going public in 2013 with a stock price of $26 (topping $69 in 2014), the company's latest stock valuations are a comparatively dismal $17.
Twitter has courted a series of potential buyers over the last 12 months, with the likes of Disney, Alphabet Inc and Salesforce.com all declining to take their interest further than an initial inquiry.
Quite what happens next, in the absence of Adam Bain, is anyone's guess.