By Tony Lennox
UNTIL the moment Gerald Ratner stood up to deliver an after-dinner speech to the Institute of Directors at the Albert Hall in 1991, Ratners the Jewellers had been one of biggest names on the high street. It took only two short words to wipe £500 million, overnight, from the value of one of the UK's most successful companies.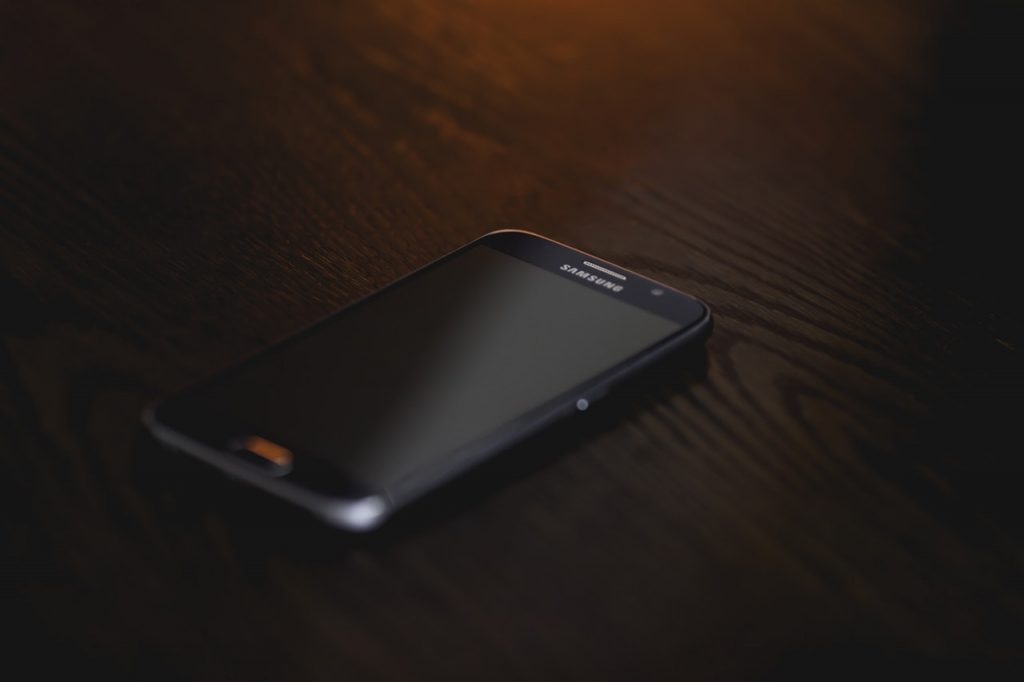 When Mr Ratner joked that his company's cut-glass sherry decanter, complete with six glasses on a silver-plated tray was 'total crap' he was effectively holding his customers up to public ridicule. They deserted him in droves, and his company collapsed. The unfortunate Mr Ratner's hubris was born of his misplaced belief in the untouchable strength of his company's brand. The fall of Ratners was a painful illustration that no-one is "too big to fail".
The public relations team of the South Korean electronics giant, Samsung, also made an error of judgement – one might even say that they 'did a Ratner' – when they dismissed as hoaxes, early media reports that the company's new flagship smartphone, the Samsung Galaxy Note 7, was exploding with worrying frequency.
Reputations are based on trust, and woe betide any business that doesn't respond quickly and efficiently to trouble looming on the horizon.
At the beginning of 2016 Samsung confidently told the financial press that despite the challenging global economic climate, it expected growth in its smartphone operations. It was aiming, it said, to reinforce its market leadership in this area – then its new smartphones began bursting into flames.
Critics say Samsung rushed the Galaxy Note 7 into production in order to steal a march on its rivals. The company denies this, but there is no doubt the subsequent "exploding phone" catastrophe might have been avoided with a longer period of assessment.
In October last year, Samsung warned that the crisis would wipe £4 billion off its profits. Some analysts say that the cost will prove to be much greater in terms of brand damage.
The South Korean company, the world's largest smartphone maker, was forced to recall 2.5 million Galaxy Note 7 devices in September 2016. After an abortive attempt to try to fix the problem, Samsung bit the bullet and scrapped the model entirely.
Samsung is not just a mobile phone business; it operates successfully across a variety of technologies, but its IT and Mobile Devices division is Samsung's largest in revenue terms. The Galaxy Note 7 debacle, though limited to one area of Samsung's operations, has had a disproportionate effect on its reputation. It now finds itself in a public relations firefight, the outcome of which will decide the company's future.
According to some technology commentators, the smartphone explosions could have a massive impact on Samsung's credibility among consumers who may begin to avoid the brand altogether, however unfairly, equating the company's name with the risk of getting one's fingers burnt…literally.
The business world is littered with names once thought too big to fail: Woolworths, BHS, Enron, Pan Am, Kodak – the list is infinite. Not all of these businesses crashed because of one single misjudgement, or a poor product. The reasons are many and varied.
Some failed to see changes in technology; others didn't respond quickly enough to fluctuations in fashion; still others were the result of complacency or even incompetence. Clayton Christensen, author of The Innovator's Dilemma, says that the accepted principles of good management are that one should always listen to and respond to one's best customers' needs; and that one should always focus resources on areas which will bring the best return. Wrong. These so-called fundamentals, he says, sow the seeds of decline in many well-run, successful businesses.
Gary Cokins, the author of several influential business books, says that big businesses which have achieved success tend to become averse to risk-taking – the very thing, in most cases, which brought them success in the first place.
"They are too confident that what has worked in the past will continue to work in the future," he says. "But each new day requires making strategic adjustments to anticipate continuously changing customer needs and counter tactics by competitors."
Some businesses save themselves by reacting quickly to mistakes. Pepsi Cola, for instance, introduced Crystal Pepsi in 1992 – a clear version of its cola product – to take advantage of a perceived consumer trend for purity and cleanliness. Although initially successful, customers soon realised that it tasted exactly the same as the original, cheaper, Pepsi. Sales plummeted and the drink was rapidly pulled.
Honda's hard-earned reputation for quality suffered a massive blow when it was forced to recall vehicles after a fault was discovered in some of its airbags. The company has recalled millions of vehicles worldwide to replace faulty parts. While as many as nine other automotive companies have been affected by the problem with the airbag supplier, Honda's was by far the biggest exposure. The company is still finding it difficult, and costly, to rebuild its reputation.
Over at VW, hit by a similar, some would say much worse scandal than Samsung's, the crisis over the rigging of diesel emissions in 2015 has been the catalyst for significant changes to the German company which many commentators say will see it reborn, stronger than ever.
Even before the emissions cheating came to light, industry insiders were saying that VW was facing difficult times, mainly because of its high production costs compared to rivals, particularly those in Asia.
The emissions crisis damage to the company's brand – and profits – has allowed VW bosses to come up with a rescue plan, supported in general by its workforce, to begin to back away from diesel car manufacture and start concentrating on the development and production of electric vehicles. The deal with the unions will, crucially, see some high-cost parts production move from Germany to countries where labour is cheaper. In other words, VW has used one very costly and public crisis to solve a longer-term, underlying problem.
Whether Samsung can redeem its reputation quickly enough – especially as rival firms move in to take advantage of its discomfort – remains the big question. It will depend on how quickly it can regain the trust of consumers. Samsung is still the biggest player in the smartphone world, and if it launches new products – preferably ones which do not explode – it still has the muscle to perform well.
And despite the initial "hoax" response, Samsung subsequently moved quickly to advise customers to power down and switch off their suspect phones – a decision which, although costly in the short term, seems to prove that the company puts the welfare of its customers before profits. That response could well help restore Samsung's standing with smartphone users.
As Benjamin Franklin once said, and Gerald Ratner would probably agree: "It takes many good deeds to build a good reputation, and only one bad one to lose it."