GlaxoSmithKline's mighty empire faces a new chapter with the retirement of Sir Andrew Witty
A MOTHER-of-four from the gritty industrial town of Barrow-in-Furness will create what has been described as a 'watershed moment' when she takes the helm of one of the UK's biggest FTSE100 companies in March.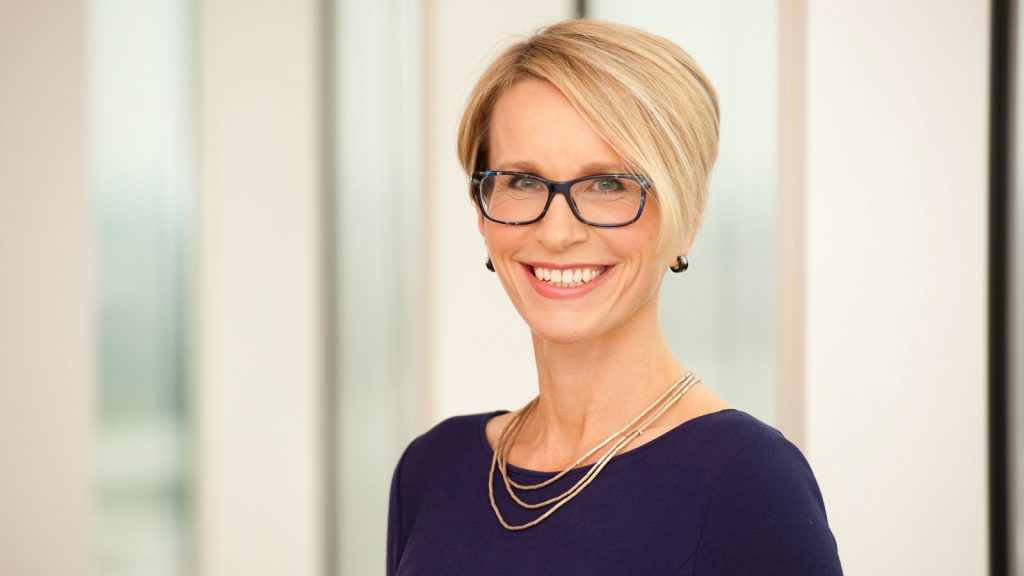 Emma Walmsley, the 47-year-old former L'Oreal executive, will take the reins of GlaxoSmithKline from Sir Andrew Witty when he retires in March after eight years as CEO of one of the world's largest pharmaceutical companies.
When Walmsley steps into Witty's vacated office, she will become one of only seven female chief executive officers to be in the FTSE100, with GSK the largest of the seven. With a market value of an enormous £80 billion, GlaxoSmithKline has steadily ranked fourth in the FTSE for some time.
Curiously, the announcement of Walmsley's elevation to top job was met with raised eyebrows from several investors, which even led to shares dropping slightly by half a per cent immediately after the markets were officially informed.
Whether or not the stifled baulking at her appointment was the industry's sad streak of sexism showing its face in the 21st century remains to be seen, but more open-minded experts believe it may well have been purely down to Walmsley's background. Considerable as it is, Walmsley's expertise lies in marketing and consumer products, whereas many senior executives within GSK appreciate a more science-based heritage.
Furthermore, it has been widely whispered that Emma Walmsley was in competition with at least three other internal candidates, and these sorts of boardroom jostling matches do not end without feathers being ruffled. All the more reason for a few unsettled voices of discontent from within the camp.
Whatever the reasons for their disquiet, even her staunchest opponents cannot possibly deny she is steeped in success. Walmsley spent 17 extremely successful years at L'Oreal where she held a series of impressive management positions in Europe, China and the USA – something that didn't go unnoticed by GSK when they brought her into the business in 2010. After all, GlaxoSmithKline generates the vast majority of its business outside the UK.
On the back of almost two decades of notching up some remarkable figures with L'Oreal, GSK tempted Walmsley to its Brentford base in 2010 with an opportunity to rise up the corporate ladder – something she had expected to achieve with L'Oreal, but the upper rungs were occupied firmly by senior executives with a limpet-like grip.
The French cosmetics company had her overseeing L'Oreal Paris, Garnier, Mininurse and Maybelline from her own offices in Shanghai – but after three years in the world's most populous city, some colleagues at L'Oreal believed she felt like she was being overlooked for a position worthy of her undoubted talent. A global management role was a natural next step within L'Oreal, but her ambitions were being suffocated in China.
In 2015 she was given control of GSK's highly lucrative consumer healthcare business which was set up following a complex and drawn-out deal with UK pharmaceutical giant Novartis. Emma Walmsley had been thoroughly instrumental in getting the difficult deal across the line – a move that did not go unnoticed by a highly-impressed Sir Andrew Witty.
The magazine Fortune 500 had her listed at 33 in a 2016 publication of the most powerful women outside of America – a ranking that is sure to be elevated for 2017 given the meteoric rise to the pinnacle of GSK.
Despite some early concerns over the appointment, analysts expect the sceptical minority to be swiftly won over by the no-nonsense northerner. She keeps a low profile outside the business, but within the walls of GSK is a force to be reckoned with. Insiders say she has already made it clear that she will not suffer fools gladly, and has a particular dislike for 'the pomposity of big business language', preferring instead to keep things slick and simple.
Further analysis of what could end up being a genius move in handing the GSK keys to Walmsley highlights her background as a potential guarantee in safeguarding GlaxoSmithKline's consumer business.
With a handful of investors urging GSK to splinter the group, it could be that placing such a safe pair of hands (and ones that have been handling consumer business splendidly for many years) on the wheel will allow the company's several branches to remain connected as they move the business forward.
After all, GSK's consumer healthcare arm makes up a quarter of its annual revenues. Its vaccines division accounts for little more than 15%, while various pharmaceutical branches make up the remaining numbers.
The consumer healthcare division is a vital revenue driver, and to have someone with such intimate knowledge of its inner workings be able to take the chair is considered a valuable asset to GSK.
It is that know-how of a notoriously difficult field which set Walmsley apart from her rival candidates. Currently, she heads up a workforce of some 22,000 people involved in the manufacture and sale of dozens of products from pain relief to toothpaste. By April 2017, her responsibility will more than quadruple in terms of personnel and revenues.
Emma Walmsley keeps her cards close to her chest, and gives little away in public, but plenty of investors have speculated on what her modus operandi will be. Initially, it is thought, she will want to maintain the structure set out by Sir Andrew Witty – it has worked well thus far and it is a legacy she will no doubt want to continue to build upon. It is, as they say, not broken, so why fix it?
Her long-term strategy is expected to be a plan that will settle the two split factions of GSK's investors. The majority want the company to continue on its lucrative path of diversification, but there is an increasing minority keen to see a demerger of Walmsley's beloved consumer division in order to trim the whole company down into more manageable chunks.
The intrigue of Emma Walmsley's appointment is a great draw for business observers. Not just because of the 'watershed moment' of her championing women in senior management, but because of the fact she is a skilled, competent, and wise executive who, for all the talk of maintaining Sir Andrew Witty's legacy, will want to stamp her own authority on one of the biggest roles in international business.
Will she shake up the group's current strategy? How will she tackle the persistent threat of widespread competition in generic drugs? And can she handle the constant pressure of lobbying US drugs manufacturers to reduce their inflated prices?
Only time will tell.