Where did it all go wrong?
Designed as place where new business could survive and prosper, South Sudan's devastating collapse into corruption has driven away all foreign investment, reduced business to dust and has angered one Hollywood celebrity so much he is funding an investigation into the country's failings.
By Tony Lennox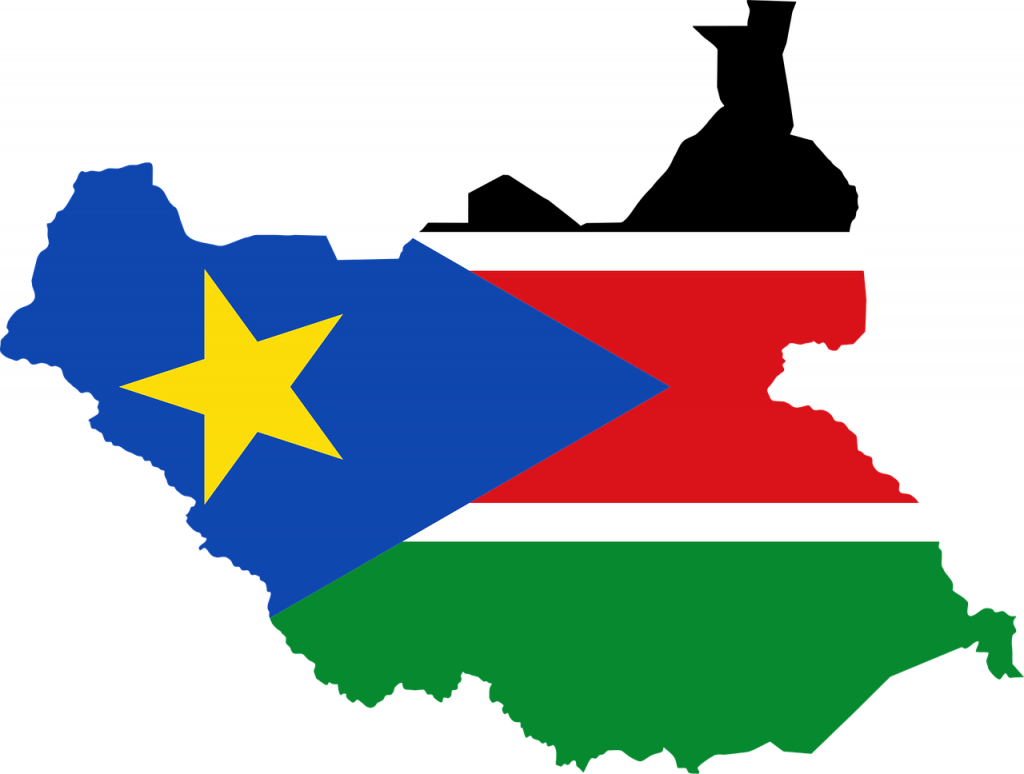 A CALIFORNIAN robotics firm has become the first in the world to set up a commercial drone delivery service – not in the USA nor, indeed, any other developed nation, but in Rwanda.
Zipline Inc of San Francisco is one of a number of foreign firms which is doing business in an African country which, 20 years ago, was a by-word for savagery as rival factions unleashed a genocidal civil war which horrified the world.
Six hundred miles to the north, in South Sudan, they can only dream about such hi-tech beneficence. For while today Rwanda is relatively stable, and recovering from the effects of a war of such unrestrained ferocity that few thought it could ever be mended, South Sudan is on its own descent into chaos.
South Sudan is a mirror of Rwanda – a poorly educated population of around 11 million, a local economy based mainly on subsistence farming, and home to deep-seated rival tribal ambitions. The question being asked is: If Rwanda's Hutu and Tutsi tribes can learn to rebuild the nation after such barbaric blood-letting, then surely the Dinka and Nuar tribes of South Sudan can eventually find a way to live together?
South Sudan's mainly Christian population engineered a peaceful secession from Muslim Sudan in 2011. At the dawn of independence, foreign investors began to congregate in Juba, the tiny capital city of the new republic on the banks of the Nile. Hopes were high, particularly because South Sudan sits upon large oil reserves. Here was a potential land of opportunity, it was thought.
But some observers of the independence process were gloomy about the new country's prospects from the start. Diplomats coined the term "pre-failed state" to describe South Sudan even before its citizens voted overwhelmingly to secede. "The probability of failure is great," said US General Scott Gration, then a special envoy to Sudan.
In 2013 President Salva Kiir of the Dinka faction was involved in a spectacular fall-out with his vice-president, Riek Machar of the rival Nuar tribe. There ensued a civil war which led to the deaths of thousands, displaced as many as two million people, and wrecked the economy.
The oil, which represents an incredible 99% of South Sudan's exports, turned out to be less of a boon than expected. Landlocked South Sudan needs to send its oil to Red Sea ports via pipelines across neighbouring Sudan. At independence, Sudan insisted that the world's newest nation pay a high tariff to pump its oil across Sudanese soil. No-one foresaw the global oil price collapse back in 2011 when the agreement was reached. South Sudan's oil today is worth about $30 dollars a barrel – of which Sudan claims $24 dollars in fees.
In his black Stetson, a gift from a fellow president, George W Bush in 2005, Salva Kiir is beginning to look like the archetypal bad guy. Having guided South Sudan to independence, he is one of the few in this infant country who has prospered.
The apparent crimes of Mr Kiir and his opponent, Mr Machar, have been brought to global attention via an unlikely source – the Hollywood actor George Clooney, who set up an organisation called The Sentry to investigate allegations of corruption among South Sudan's leaders. In a report released in September this year, after two years of investigations, Mr Clooney claimed that the leaders of both sides were personally profiting from the civil war.
President Kiir and vice-president Machar are both responsible for 'looting' the country's wealth, said Clooney. Bizarrely, the rivals each own mansions well away from the fighting, in the same affluent suburb of Nairobi, the capital of neighbouring Kenya, together with lucrative stakes in overseas businesses.
Clooney said: "The simple fact is they're stealing the money to fund their militias to attack and kill one another. The evidence is thorough; it is detailed and it is irrefutable." He and his fellow activists point to the fact that two thirds of those who make up the government are "illiterate" – which explains, perhaps, why the crucial work of nation-building (health, education, and fighting poverty) is being left to the many international aid agencies on the ground.
Due to Sudan's position on the USA's list of state sponsors of terrorism, there is no US involvement in South Sudan's oil industry, because it benefits its northern neighbour. This poses a problem for the new state, which cannot earn dollars as a result. South Sudan's government is in discussions with neighbouring states, Uganda and Kenya, to try to open up new pipelines to the Indian Ocean, which would enable it to earn greater profit from its oil reserves.
In 2015 the country earned just $3.38 billion from the sale of oil. While the vast majority of its people survive on subsistence farming, oil accounts for around 60% of GDP. Rampant inflation, particularly in food prices, has led to severe shortages, exacerbating the famine in parts of the countryside. More than 65% of the population is under the age of 15 years, and illiteracy is the norm.
The World Bank ranks South Sudan as one of the most difficult countries in the world in which to do business. The country is currently ranked 186 on an index of 190 countries.
The UK's current trade with South Sudan represents a tiny proportion of the country's total imports and exports. Those companies considering trade with South Sudan have to tread a path through a minefield of legislation, chiefly the EU arms embargo, which has been in place since the beginning of the civil war. This embargo includes anything which could have military use, with exceptions for sales to aid agencies and UN organisations.
Transparency International, which ranks countries according to levels of corruption, puts South Sudan in the bottom five of an index of 167 countries, just above Somalia, North Korea, Afghanistan and its neighbour Sudan.
Since a new outbreak of violence in Juba in July this year, when soldiers in government uniforms went on a four-hour rampage, killing Sudanese opponents and raping and beating foreign aid workers, the British Embassy there has been reduced to essential staff only. Foreign Office advice is clear: Do not travel to South Sudan. "If you have no pressing need to remain, you should leave if it's safe to do so," says the official advice.
The Business Council for Africa, a British organisation which aims to stimulate economic development in Africa, reports that South Sudan is an economic dead zone in an otherwise bright picture for East Africa. There is clearly potential for the country to prosper if violence is contained and stability achieved.
Aid agencies are also involved in promoting commerce – providing grants to help get small, local businesses off the ground. South Sudan would be a land of opportunity if only it could overcome its divisions, say aid workers.
It may be some time before peaceful drones are seen flying in South Sudanese airspace, but the example of Rwanda's astonishing recovery may yet bring hope to this unfortunate young country.