Massive conglomerate in China takes an unusual step by revealing the complex details of its ownership, internal make-up, and investments. In an age of oversharing, could it soon become normal for giant funds to throw open the doors to its inner workings for all to see, or is there more to this story than meets the eye? Business Vision investigates…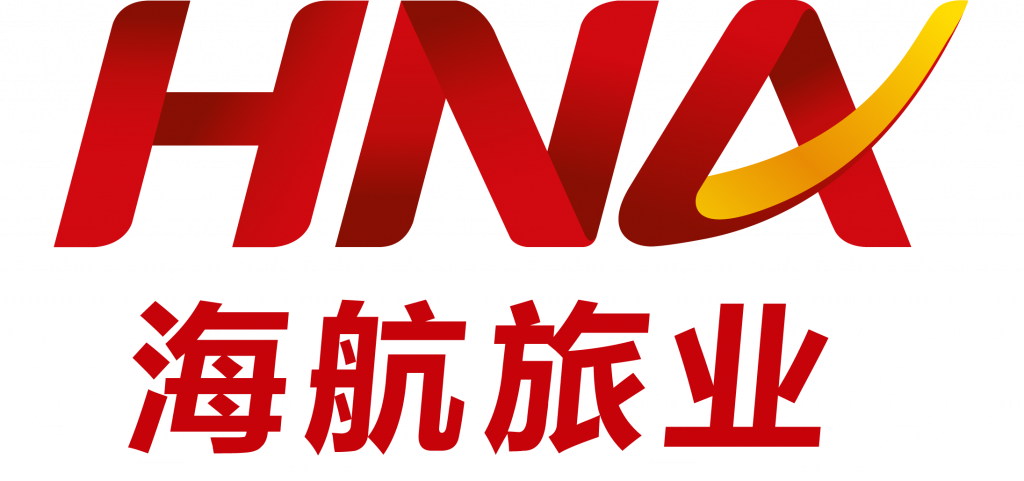 By Darren Parkin
IT'S not often a conglomerate the size of HNA publicly reveals its structure. In fact, it's a fairly unprecedented move that has left many experts scratching their heads, and several governments rubbing their eyes in mild disbelief.
After shoring up a string of multi-billion dollar deals that set corporate governance alarm bells ringing like a Bavarian Wolfauslassen festival, HNA made a series of announcements that, once pieced together, gave anyone with even the slightest fiscal mind enough of an insight into the once-mysterious organisation to understand the complex structure of a mighty business amalgam. Or did it?
Years ago, HNA entered the business world as a small-to-medium airline. It wasn't much to look at – an ugly duckling, if you will. Since those days, however, it hasn't become so much as a beautiful swan as it has an almighty Chinese dragon. Year-on-year it has outgrown itself at a pace and proportion that it has been a round-the-clock battle to keep it under control.
Along with many major Asian firms, it has large stakes in plenty of the world's big firms – Hilton and Deutsche Bank, to name but two. But now the books are falling open at the feet of analysts everywhere, the astonishing fruits of wealth and companies hanging off the twisted labyrinth of branches sprouting from the HNA tree are quite incredible.
Two remarkably conspicuous points of interest have emerged from this sudden desire to publish the x-ray pictures of HNA's financial torso.
Firstly, governments from Reykjavik to Wellington have regulators scrutinising companies that have been acquired by HNA in recent years. The occasional buyout of a debt-addled firm is in no way unusual, but the number being actively sniffed out and acquired by Chinese conglomerates over the last decade or so has been mesmerising enough to arouse enough suspicion to start looking at who's done what in an unfathomably long list of complex deal structures and lines of ownership.
Secondly, HNA has revealed that its biggest investor – a virtually unknown businessman with a fortune that could instantly propel him into the premier lounge of the league of the world's wealthiest people – has suddenly decided to donate his entire stake in HNA to a charity foundation.
The mystery of an unknown multi-billionaire eager to give his wealth away, the secrecy of a huge conglomerate, the alluring abstruseness of Chinese business, and the complex plot of a curious collection of aggressive investments right across the globe – it all holds enough ingredients for the villainous the plotline of dark thriller.
No doubt conspiracy theorists will be queuing up to pour their own postulations into the burgeoning cauldron of whys and wherefores, but, as it stands, it is quite possible that everything about HNA's current, yet albeit strange, motivation for opening up to the world is entirely above board.
Yes, it can't be escaped that investigators will be spending years trudging through the paper trails of a tangled business web, but it seems a little unreasonable to be crying foul before the dust has even settled on what was a hefty business bombshell.
Granted, HNA aren't alone in spending billions on overseas procurements, but they are the only fund to have decided to step out of the shadows – and that's what is fuelling suspicion.
In the widely published documents, the HNA board listed 15 individual investors or funds that make up the ownership of the Haikou-based organisation. The domestic and international arms of the Hainan Cihang Charity Foundation make up the largest (29.5% and 22.75%) stakes with founders Wang Jian and Chen Feng accounting for 15%. According to the unexpected disclosure, Adam Tan, the group's CEO, owns a three per cent share.
But it is the departure of two wealthy private individuals – Bharat Bhise and Guan Jun – which has triggered the need for openness from HNA. Bhise is a renowned operator in China, and a well-known public figure. But it is his counterpart Guan Jun who has captured the curiosity of the business world.
The secretive and largely unknown figure of Guan Jun somehow managed to bag 30% of HNA's $150bn holdings over the years, but only a few months ago decided to distribute the entire colossal sum across five different benefactors – the largest being the group's charity.
However, without celebrating through the rose-tinted spectacles of wild philanthropy, something immediately appears amiss.
The disclosures about Guan's transactions – together with subsequent and large charitable donations from his five associates – have left the outside world with a better understanding of HNA, but it has also created plenty of blank spaces surrounding its ownership structure which now seems to be in the hands of two affiliated charities based in New York and China.
"However, the disclosure merely presents more questions than answers – particularly about ownership," said Beijing-based credit researcher Li Wah.
"For instance, who is at the head of these charities which now own the controlling stake, and why did all of these executives park their shares with Guan Jun?"
Meanwhile, some of those questions may yet have answers as officials have stated they will be reviewing some deals landed in the US. These include HNA's buy-out of a hedge fund which was founded by Anthony Scaramucci – the White House communications director who lasted a mere ten days under Donald Trump.
The Bank of America has stated it will not be working with the Chinese hedge fund in future. The European Central Bank too has said it would like to review HNA's involvement in Deutsche Bank, while several large financial institutions in the USA and China have made public their wish to distance themselves from the activities of HNA.
Quite what the still-mysterious conglomerate's activities amount to, will, hopefully, be revealed in due course. Although, the group's chief executive – Adam Tan – did offer one brief response to the swell of questions currently surrounding him.
"I think we are operating our company legally," he recently said.
"We have nothing to hide, and we are fine."
Only time – and a seemingly endless round of investigations – will tell.