BV's HEATHER LEAH SMITH sits down, faces the front, takes out her exercise book and has a look at education trends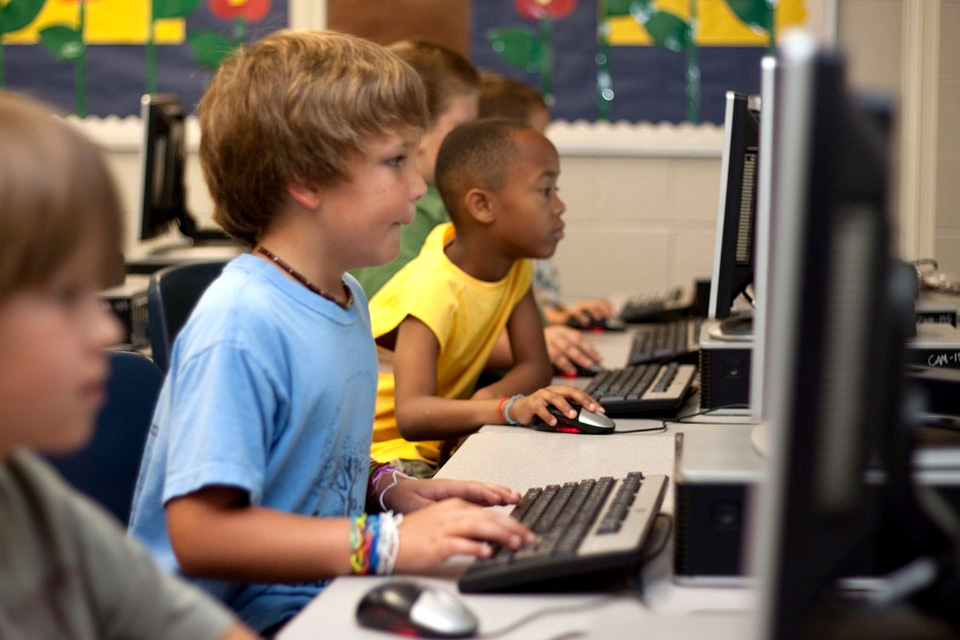 MONOTONOUS lectures and rote memorisation were once the norm in classrooms worldwide; in 2018, the practices are seen as outdated and ineffective.
Inspired educators recognise that the old "sage on a stage" approach fails to engage students, and many are looking to more active learning principles – such as experiential learning opportunities – to bridge the gap.
Experiential learning starts with a real-world problem or first-hand experience, and cycles through stages of observation, discussion, and evaluation. This hands-on approach, which is less concerned with learning or applying abstract rules, works particularly well in science, technology, engineering, and maths (STEM) subjects, according to a study published in the Proceedings Of The National Academy Of Sciences. This active learning theory encourages creative thinking and problem-solving skills, and programmes are cropping up across the US in elementary, secondary, and university education. Exposing students to experiential learning activities at an early age hones their natural curiosity and introduces them to entrepreneurship, acting as a springboard for future academic and professional success.
One organisation is taking a sip of summertime Americana and a popular children's business — the lemonade stand — and giving it a modern twist.
Lemonade Day, founded by former Inc. 500 entrepreneur Michael Holthouse, aims to teach kids the necessary steps to turn a dream into a workable — and hopefully profitable — business plan. The programme teaches children in grades K-5 the math and financial skills needed to create their own business. They create a business plan, set financial goals, and calculate their profit or loss.
"Now more than ever, it is clear how important a strong entrepreneurial mindset is to future success in the innovation economy."
– Shawn Osborne, president and CEO of NFTE
Lemonade Day, which is free for students, seeks sponsorships at the local and national levels to offset the cost of supplies – and to provide cash prizes for winners. The programme was launched in 2007, serving 2,700 young people in the city of Houston, Texas – it now reaches more than a million children nationwide.
Other organisations, such as the Network For Teaching Entrepreneurship (NFTE), provide experiential learning programmes for high school students. Founder Steve Mariotti, a former South Bronx math teacher, dares us to imagine what would happen "if we could activate the entrepreneurial mindset of an entire generation". The NFTE programme aims to level the playing field for students from low-income families and under-resourced schools by connecting them with expert guidance and mentorship from successful entrepreneurs, business leaders, and educators. NFTE combines high school entrepreneurship classes, summer programmes, and camps to foster and hone the skills and behaviours associated with an entrepreneurial mindset. It moulds promising students into innovative problem-solvers, self-reliant and comfortable with risk, confident in their communication skills. In 2017, NFTE programmes served about 35,000 students in 1,000 schools across the US, and 40,000 young people internationally from in 23 locations in 10 countries.
Students participating in NFTE's business plan competition series have the chance to be recognised for their skills and knowledge — and get the paper to prove it. NFTE is an official endorser of the Entrepreneurship and Small Business (ESB) certificate, the first industry-recognised certification for entrepreneurial mindset and start-up skills. Certification gives students an edge when entering the workforce, where one in three US employers are seeking entrepreneurial experience in new hires, according to a study by Millennial Branding.
At NFTE's 2018 Global Showcase earlier this year, alumni and delegations of US and international teachers gathered to recognise outstanding students and teachers, to network with peers and mentors, and to display and discuss their business ventures.
"Now more than ever, it is clear how important a strong entrepreneurial mindset is to future success in the innovation economy," said Shawn Osborne, president and CEO of NFTE. "These recipients are doing wonderful things in their communities around the world."
At the university level, experiential learning experiences abound in the form of professional internships, study-abroad programmes, and service learning opportunities. Most US universities now offer various forms of experiential learning, at home and abroad. Students can take these courses as part of their studies, earning university credits and even using scholarships or financial aid to fund the experience.
In addition to these university sponsored programmes, students can also pursue these opportunities after graduating. However, not all experiential learning experiences are created equal, and students may be gobsmacked by the cost of certain programmes. If you have $50,000 burning a hole in your pocket, then go ahead and book some of the pricier options.  If, on the other hand, you're more interested in getting your hands dirty with some worthwhile work, without bleeding your bank account dry, other programmes may appeal.
The Peace Corps is one of the most widely recognised volunteer organisations in the world, promoting world peace and fostering cross-cultural friendships by sending volunteers to serve in impoverished, rural or remote communities where the need is greatest. The volunteers work side-by-side with locals to complete community project objectives. Since its launch in 1961, the Peace Corps has sent more than 240,000 volunteers to 130 countries. Programme admission is competitive, and volunteers receive many tangible benefits.
The Corps provides volunteers with pre-service training: cross-cultural knowledge, language and technical skills,. Volunteers' travel expenses are covered by the Peace Corps, and they receive a monthly stipend and medical insurance during their two-year service period. Upon successful completion of the programme, volunteers receive an $8,000 payment to facilitate transition back to "normal" life.
There are benefits which apply post-service, such as student loan considerations, graduate school assistance, and non-competitive eligibility for select government and NGO jobs. A two-year commitment is expected for volunteers just finishing their studies, but shorter appointments are available for professionals looking for an adventure, and way make a difference in the world.