THE BIG Issue Group (TBIG) has equipped 1,000 of its vendors with contactless technology.
It is fast-tracking to its goal of enabling all 1,500 vendors to become cashless by the end of the year with the adoption of Tap-to-Pay from Zettle by PayPal.
With every pound of profit being invaluable for The Big Issue vendors, the new solution enables sellers to accept contactless payments on Android mobiles.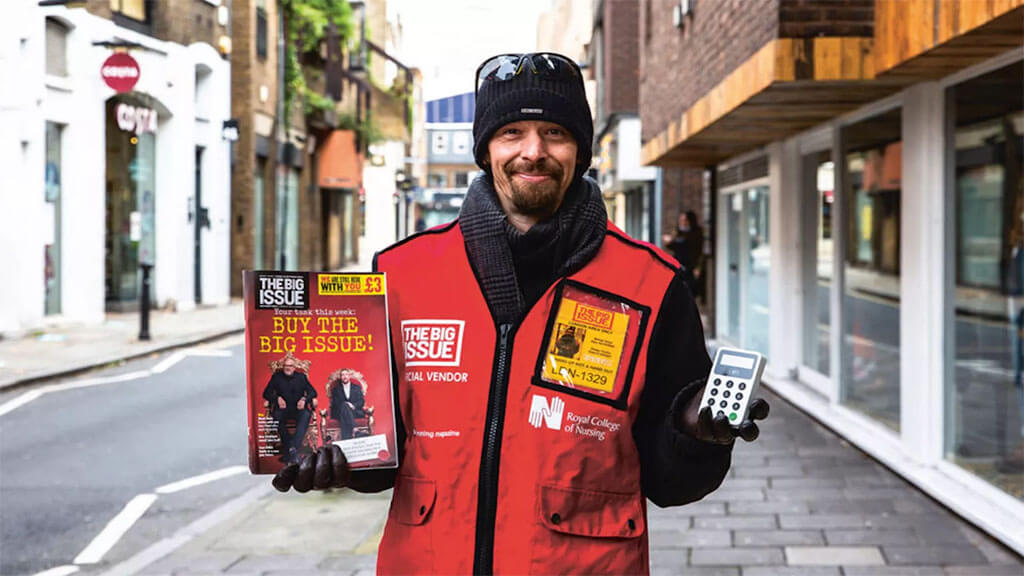 The popularity of contactless payments continues to rise, with a vendor offering cashless payments able to sell up to 35 percent more magazines.
Big Issue vendors will be able to start accepting contactless payments within minutes of signing up.
Londoner Dave normally sells the magazine on his pitch at Tesco, Brook Green, Hammersmith, and was one of the earliest vendors to go cashless, so was aware of the benefits even before the pandemic. "Since the pandemic, most people want to pay by card," he says.
Russell Blackman, MD of commercial at The Big Issue, said the development was a significant milestone.
"Big Issue vendors are micro-entrepreneurs," he said, "effectively running their own small businesses. The roll out of the new feature lowers the barriers to financial inclusion."
Ed Hallett, senior director of small business at PayPal, said financial inclusion could lift people up and spur economic development. "It can draw more people into the fold of economic activity so they can make a better living," he said.