A UK SATELLITE firm is set to launch the world's "thermometer from space" to provide climate data to the real estate sector.
Satellite Vu has partnered with Landmark Information Group to share data from thermal infrared satellites as part of the global push towards net zero.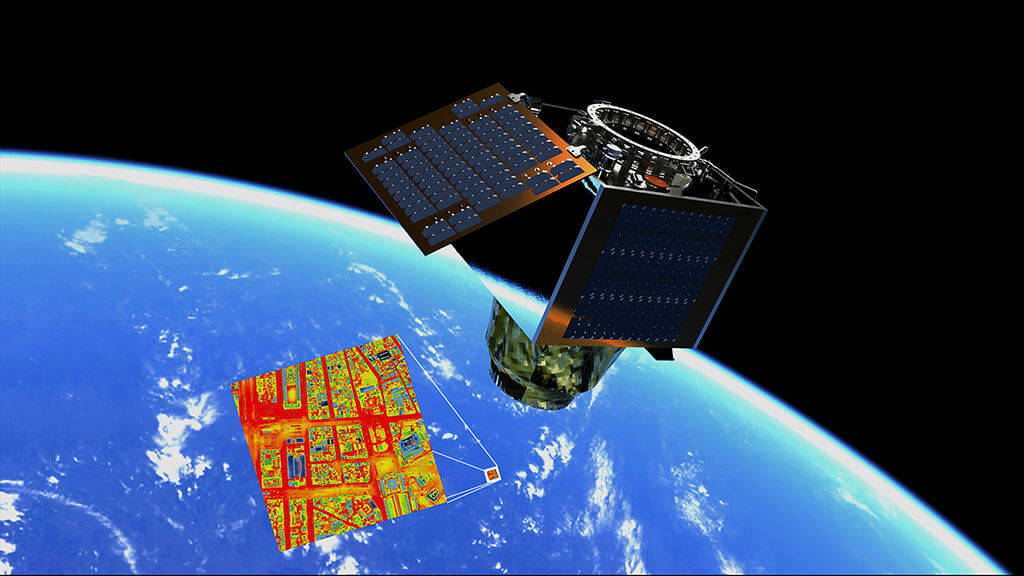 The collaboration will see the joint development of geospatial information products "pertaining to the thermal efficiency of buildings monitored by Satellite Vu's thermal infrared satellites and aerial imagery".
BV thought this development would be worthy of comment from Insulate Britain, the protest group which brought some of the UK's motorways to a halt by squatting on the tarmac. Requests for comment went unanswered, and it is uncertain whether the organisation is still operational.
The satellite data will be distributed across Landmark's customer network to test, validate and market the products. Simon Brown, CEO of Landmark Information Group, said it was vital that the industry take steps to future-proof the housing market.
"These datasets will guide businesses through their property investment decisions, mitigate risks, and ultimately support our environmental ambitions," he said.
Satellite Vu recently announced a launch deal with SpaceX which will see the first of the heat-sensing satellites launched into orbit early next year.
Satellite Vu CEO Anthony Baker said investors, developers and building owners could receive regular assessments of their buildings' energy efficiency. Thus armed, they could "take concrete and independently verifiable action" to align their business with national and international energy targets.
The Intergovernmental Panel on Climate Change has reaffirmed the global aim of reducing carbon emissions by 50 percent by 2030, and achieving net-zero by 2050.