DEUTSCHE Bank is cutting thousands of jobs in London and New York, part of a radical plan to reduce its global workforce by 18,000.
(Click here to see stock prices for the companies mentioned in the article)
The bank is Germany's biggest lender and employs 91,500 people worldwide — 8,000 of them in Britain, and 7,000 in London alone. The city is expected to be the biggest loser as the job cuts come into effect.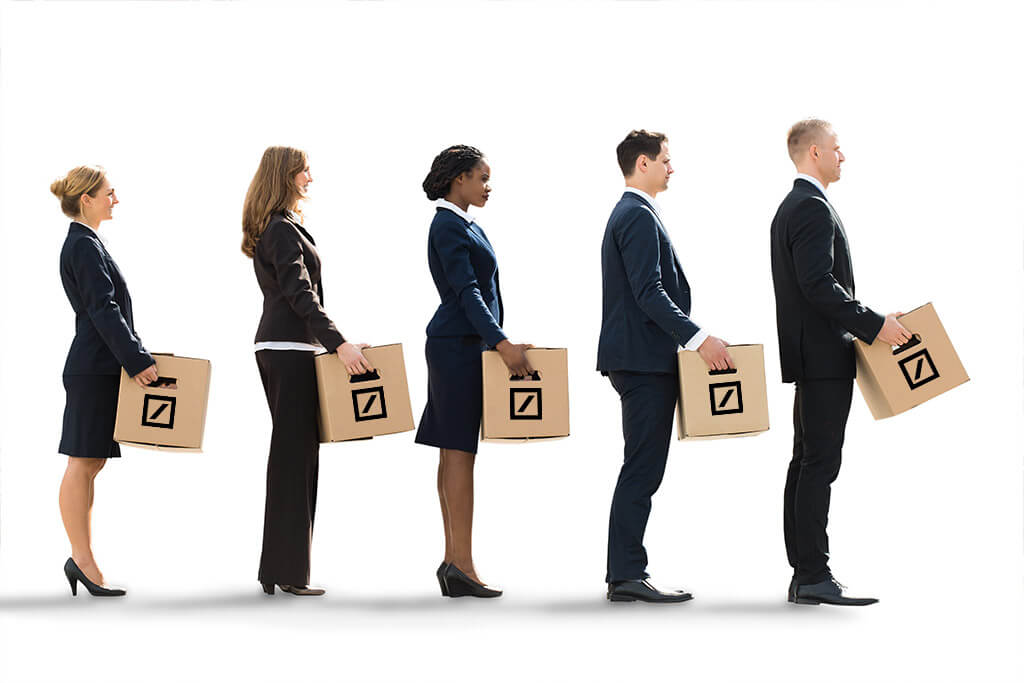 The Guardian has reported that workers were told their passes would cease to function during the working day and they began leaving the bank's building in the City mid-morning, carrying bags of belongings.
Deutsche Bank was hard-hit by the financial crisis of 2008 and has struggled to regain momentum. With a falling share price, Deutsche CEO Christian Sewing was forced to shut the share-trading and sales division, and cut back on other business. The share price has crashed from a high of €110 (in 2007) to less than €7. That price fell still further at news of the redundancies.
Employees in the Asia Pacific region are also being let go, with staff cuts in Sydney and Hong Kong. News agency Reuters reported that Australasian employees were called in individually to receive the bad news. In New York, hundreds of workers were seen leaving the Wall Street office with white envelopes containing redundancy terms.
There are fears for the future of Deutsche Bank after its five-year struggle to find form. German government ministers encouraged Deutsche to consider a merger with rival Commerzbank, but talks failed — and job cutting ensued.
Sewing is understood to have visited the London branch to announce the cuts in person. Savings initiatives are reported to be under way to protect the bank's core, but Sewing has vowed to invest €13bn in technology to boost revenue.
Publicly traded companies in this story:
| | |
| --- | --- |
| Deutsche Bank | DBK 9.53 -0.22 -2.27% |
| Commerzbank | CBK 10.30 +0.26 +2.59% |