IN 1950, the British bank Barclays (Dominion, Colonial and Overseas – DCO) was the dominant financial institution on the African continent.
Its presence was entrenched in southern Africa, with a branch network that extended across South Africa, Mozambique, Zambia, Zimbabwe and Namibia.
In August of that year, a decision was taken to establish an agency in Lobatse, a small town in the south-east of British colony Bechuanaland (now Botswana). It operated from a branch at Mafeking, just south of the border in South Africa.
Lobatse was the principal town at the time, and easily accessible by the regional Mafekeng-Bulawayo railway.
There had been growing concern about the lack of banking facilities in the country, and it was a relief for traders and farmers, who could now do their banking in Lobatse instead of having to trek across the border to Mafeking.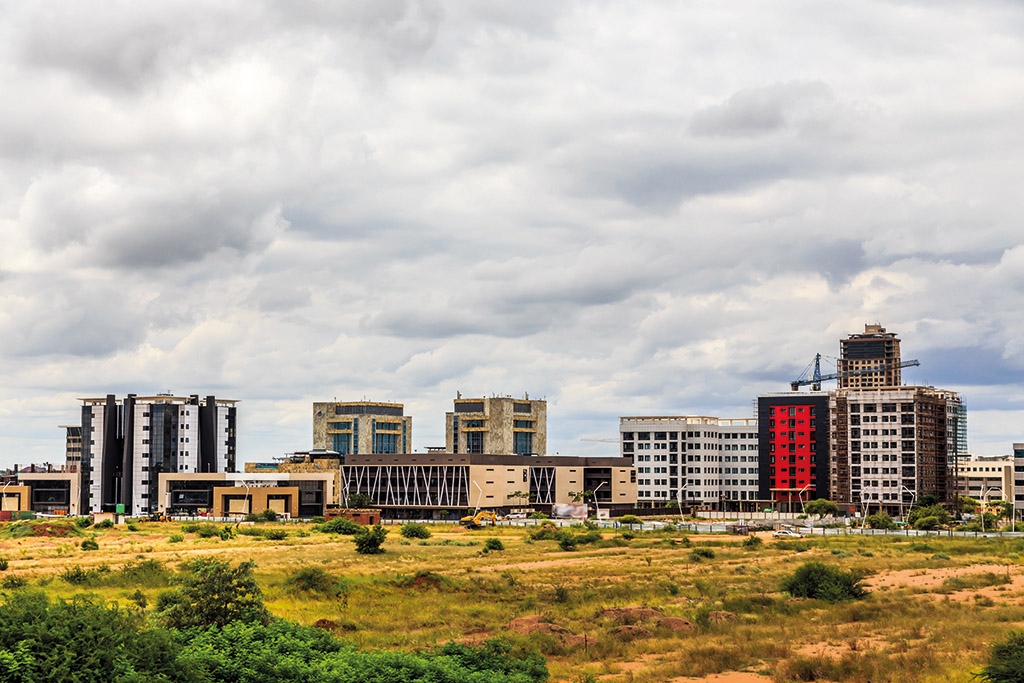 Barclays Bank of Botswana** is a subsidiary of Absa Group Ltd. The bank has 32 branches in Botswana with some 1200 employees. Absa Group is listed on the Johannesburg Stock Exchange, and is one of Africa's largest diversified financial services groups. The group has a presence in 12 African countries — and 42,000 employees.
The Barclays philosophy is simple: to be the leading financial services provider in its market. It has maintained its customer-centric approach and capitalised on its competitive strengths to reinforce its position as Botswana' leading financial services provider.
In 2018, it re-launched the FG Mogae Scholarship programme, with an increased investment of 3 Million Pula (£220,000) allowing 38 Batswana (citizens of Botswana) to pursue their masters' degrees with the University of Botswana, the Botswana University of Agriculture and Natural Resources, the Botswana International University of Science and Technology and Botswana Accountancy College. "We are confident that this investment will continue to make the positive impact we envisaged," a Barclays spokesperson Spencer Moreri said.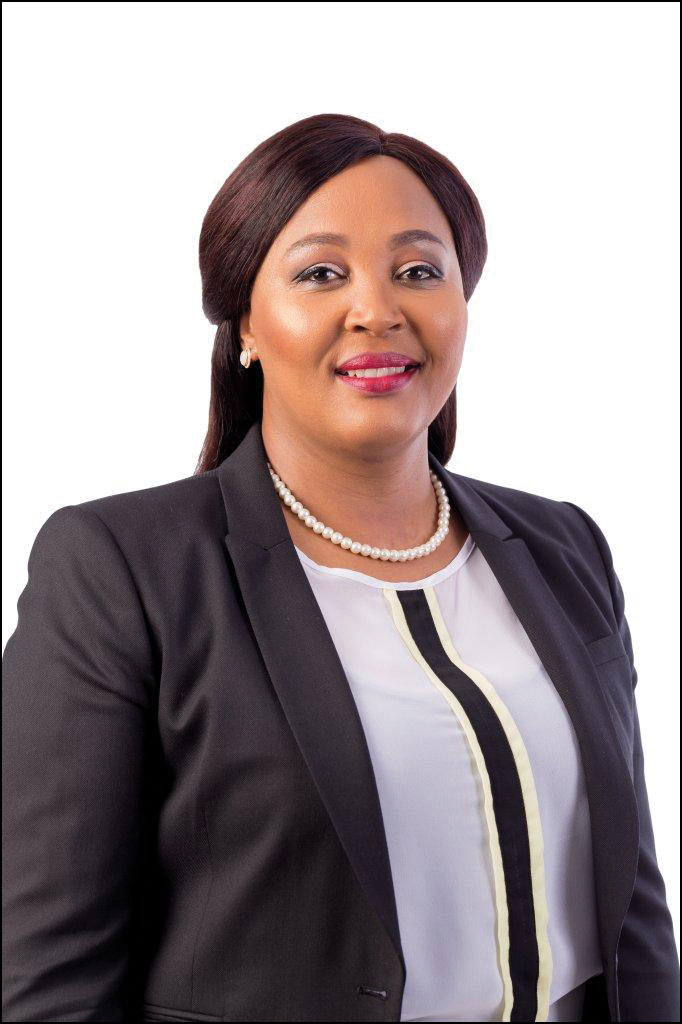 The bank is focusing on delivering all its change projects and initiatives in lieu of separation from Barclays PLC. "Our journey is a unique and exciting one," said Managing Director Keabetswe Pheko-Moshagane.
"We want to ensure that our colleagues and stakeholders are actively engaged throughout this process. We are also focusing on ensuring that our customer experience is seamless and that we exceed all expectations while landing our new brand.
"We believe that through our passionate and dedicated employees, we will bring our customers' possibilities to life while delivering a digitally-led bank that is fit for the future."
There has been a fundamental shift in how banks conduct business, and staying relevant means becoming an active part of a customer's digital life. "Research is telling us that most of the competition that we will face as a banking institution will not be from other banks, but from the non-banking sector," said Pheko-Moshagane. "We are focusing our energies on driving greater convenience through technology, and partnering with other businesses for the ease of our customers."
"Our people are our strength" is a Barclays motto. "We realise that our colleagues are the most important aspect of the realisation of the bank's strategy," said Pheko-Moshagane.
"We strive to ensure that our end-to-end talent management value proposition is all inclusive, and geared towards engaging, motivating and retaining staff at the bank."
It recently launched a leadership academy aimed at building future leaders who embrace the bank's values and culture.
"Our core leadership philosophy is in recognising that every colleague in the bank can become a leader, notwithstanding age, tenure or job title," she says. "We have, since 2017, promoted four new executive members to the country management team. We also drive pan-African deployments."
Barclays has invested in a cloud-based people management system that is intuitive and real time to allow instant access to colleagues and customers.
It has increased digital banking channels based on clients' need for convenience, and launched Dynamic Currency Conversion (DCC) system.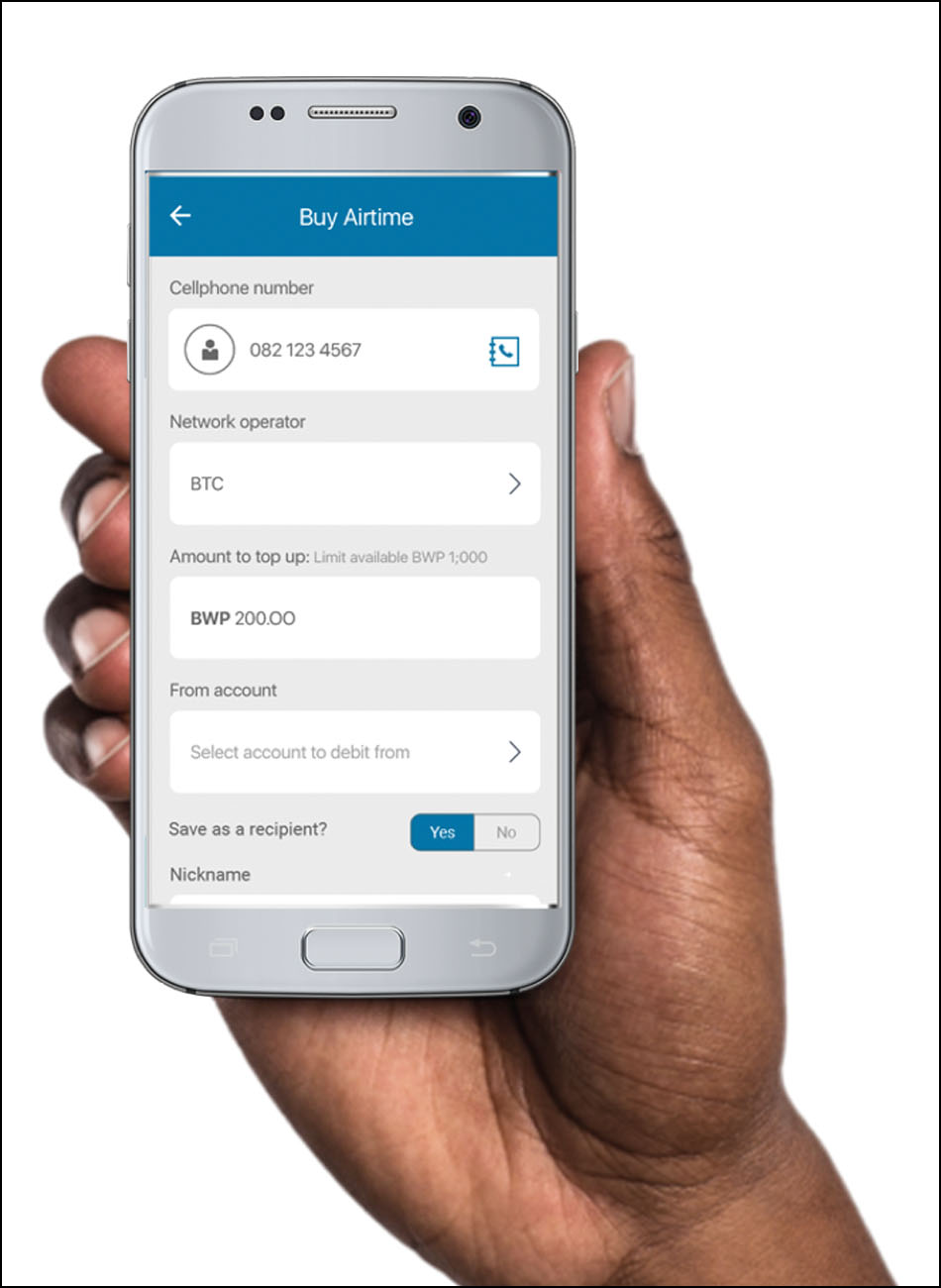 This is a first-to-market solution which enables foreign travellers to pay for goods and services at merchant outlets in Botswana with Visa or MasterCard — in their chosen currency.
In April 2018, Barclays Bank of Botswana upgraded and refreshed the look and feel of its Mobile Banking App. It also enhanced user security on the app with the addition of fingerprint identification on both Android and iOS devices, and provides face recognition on some smartphones.
** Now Absa Bank Botswana