Keabetswe Pheko-Moshagane, the CEO of Barclays Botswana, is a pioneer: the first female Motswana (Botswana citizen) to be appointed to the role.
"Our journey is a unique and exciting one," she says of her career and goals, "and we want to ensure that our colleagues and stakeholders are actively engaged. We focus on ensuring that our customer experience is seamless and that we exceed all expectations while landing our new brand.
"We believe that through our passionate and dedicated employees, we will bring our customers' possibilities to life while delivering a digitally-led bank that is fit for the future."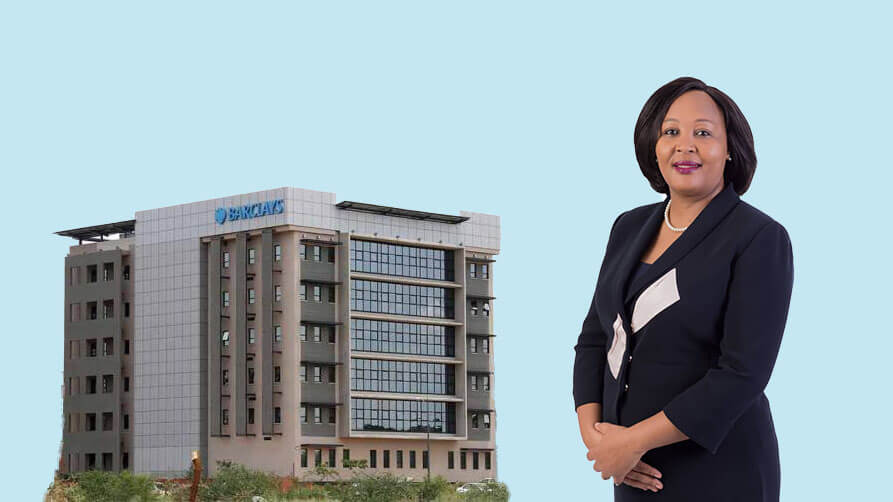 Pheko-Moshagane has overcome some hurdles in her time at the top, but her positive attitude has stood her in good stead.
"There are always challenges that one faces as a leader," she says, "but my philosophy is that challenges are there to be overcome. One has to adopt one of nature's characteristics and flow like a river: above, beneath or parallel to the challenge."
Pheko-Moshagane joined Barclays Bank of Botswana** in 2010 as the head of core banking applications, and took on the role as CEO in 2019. She has more than 10 years' banking experience and expertise in the telecommunication industry from previous roles.
Prior to joining Barclays she worked for Falcorp Technologies in South Africa as consultant for various organisations in the telecom and banking industries.
Pheko-Moshagane was first appointed head of technology at the bank, overseeing the execution of projects, programmes and initiatives. She was then promoted to Chief Operating Officer, and has been instrumental in driving transformational and cost-saving initiatives.
Pheko-Moshagane brings a wealth of banking and leadership experience to the role. She has a Bachelor of Administration in Information Technology, specialising in IT Management, and Business Applications from Tshwane University of Technology.
She has attended a Management Development Programme at Stellenbosch, and a Chief Operating Officer Excellence Programme. She also recently completed her Master's in Business Administration (MBA) with Mancosa distance education.
"Our people are our strength" is a Barclays motto, and important to Keabetswe Pheko-Moshagane. "We realise that our colleagues are the most important aspect of the realisation of the bank's strategy. We strive to ensure that our end-to-end talent management value proposition is all inclusive, and geared towards engaging, motivating and retaining staff at the bank."
** Now Absa Bank Botswana