ABSA BANK Botswana — formerly Barclays Bank of Botswana Ltd — has been through some exciting times just lately. The adoption of the new title and becoming an Absa subsidiary in February was only part of it.
Absa public and media relations manager Spencer Moreri says adjustments to the new framework obviously had to be made, but the inspiring part of the transformation was acting on the feedback and innovation from the bank's clients and customers.
Absa Bank Botswana prides itself of having the largest footprint in Botswana, with 32 branches countrywide.
It is listed on the Botswana Stock Exchange and offers an integrated set of products and services across corporate, investment, retail, and business banking with solutions for SMEs.
The group has a presence in 12 African countries and representative offices in London and New York. "Absa is a truly African brand with global reach, inspired by the people we serve and driven by our purpose of bringing our clients 's possibilities to life."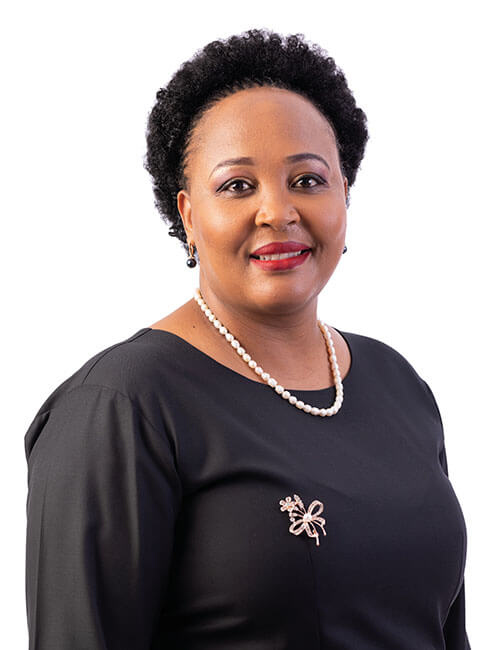 Head Office for the Absa Bank Botswana is in Gaborone and the Absa Group Head Office is in Johannesburg. Keabetswe Pheko-Moshagane is the MD, and under her direction customer needs have been taken into account to make banking more accessible and inclusive. "We continue to invest heavily in technology to create customer convenience and serve the unbanked," says Moreri. "Digital 'corners' have been introduced at branches to introduce our customers to the digital world and educate them on the precautions to take when transacting on digital platforms.
"We're at an advanced stage of launching new-to-market digital solutions which we will announce soon."
There has been notable recent extramural co-operation. "We have seen fintech and telco coming into partnerships with banks to deliver customer-centric solutions," Moreri observed.
Stakeholder engagement has always been a priority for Absa, and there is on-going communication via webinars, direct mail, and telephone. The bank has also launched customer propositions and product enhancements, including family banking with world-class services.
Then there is Botshelo Life cover, which features an optional cash-back of 20 percent of paid premiums every five years, and instant cover on application. "We enhanced our home loan proposition to 105 percent of security held, which allows customers to settle comfortably in their newly acquired homes. We offer free access to Absa App through Mascom, and we will be extending the solution through other mobile network operators."
The implementation of Absa's Citizenship Agenda has produced positive results. "In January 2021, we launched our inaugural Hackathon and Incubation Programme, which seeks to mobilise youth innovators, and connect them with clients from our Business Banking Portfolio," said Moreri.
Three teams were selected to join the incubation programme. Over eight weeks, they attended weekly mentoring sessions with Absa colleagues and other industry experts, including CIPA, LEA and BOCRA. All teams were provided with entrepreneurial skills-development training with The NeoHub, laptops and internet connectivity, and the "winning" team receives a development and maintenance contract.
A second programme is the Youth Hub. "This online platform is dedicated to building capacity as well as up-skilling the vulnerable group aged 18 to 35. It is being implemented in partnership with a youth-owned entity called Ibranch Recruiters. The Youth Hub will use the ReadytoWork skills development programme to drive employment and provide entrepreneurship development.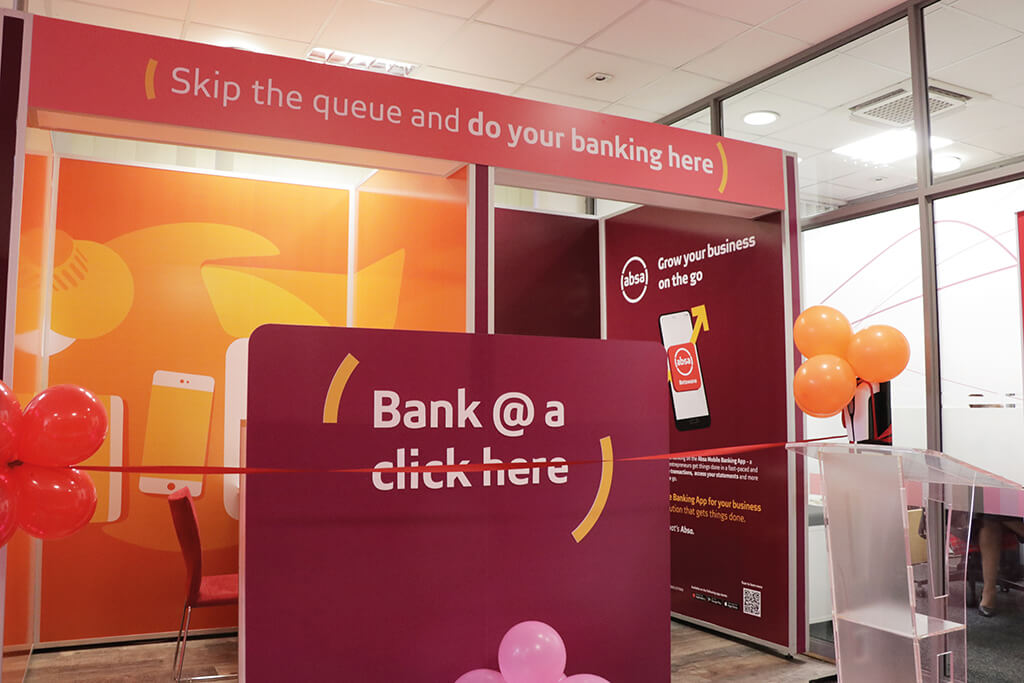 There have been recent challenges, of course. "As an industry, we can never divorce ourselves from the environment in which we operate, and we are acutely aware of the socio-economic strain that this pandemic has put on our colleagues, customers, community and country.
"With the support of the government and regulator, we have demonstrated resilience and continued to serve Botswana and support them during this difficult time." Absa Bank Botswana introduced robotic platforms that offer self-help services to minimise the spread of the virus.
"Our commitment is on augmenting the options available to our clients to transact digitally, drive self-service and enhance customer experience. We expect economic recovery to gain momentum. South Africa's seasonally adjusted GDP grew 1.2 percent in Q2 21. We are also optimistic about Botswana's economic recovery.
"The statistics authorities have recently rebased the national accounts resulting in the 2020 Real GDP growth revised lower to -8.5 percent from -7.9 percent previously while several sectors were reclassified. The outlook for 2021 has changed as the combination of a deeper base and mining sector recovery lifts the medium- to longer-term prospects.
"We also have access to masterclasses with on-demand and relevant topics that speak to our current and future realities."
The Absa leadership academy is still operating successfully in partnership with leading business schools such as Duke University, the University of Strathmore, and IMD. "We believe that every employee is a leader."
More information: Company website