THE UK's Advertising Standards Authority (ASA) has taken its first action against a bank for greenwashing.
It has banned two HSBC ads for misleading claims about the financial institution's work to cut emissions. Posters at bus stops in London and Bristol — rolled out in the lead-up to the COP26 climate summit — omitted "material information", the ASA decided.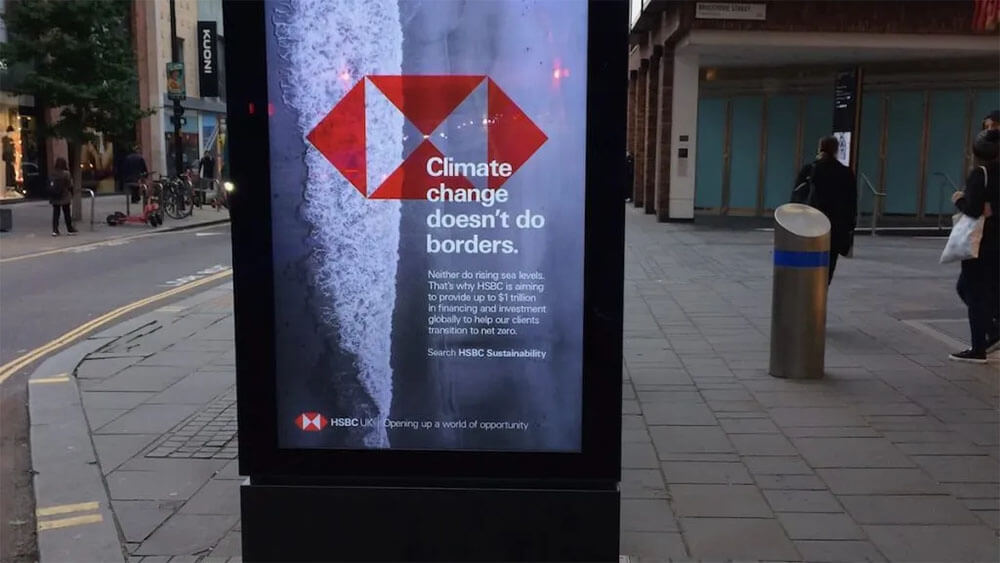 HSBC's claim in the ads that it planted trees to help its customers achieve net-zero — by not adding to existing greenhouse gases — amounted to greenwashing, the authority said.
The text of both ads began with the words: "Climate change doesn't do borders." One went on to claim that HSBC aimed to provide $1 trillion in financing and investment to help its clients "transition to net zero". The other boasted that two million trees would be planted to "lock in 1.25 million tonnes of carbon".
The ASA decided the ads "omitted significant information about HSBC's contribution to carbon dioxide and greenhouse gas emissions."
Campaigners have accused banks, including HSBC, of funding new oil and gas production, claims the ASA appears to have upheld in its judgement.