Tiny port on the Arabian Sea is set to become one of the most economically strategic places on earth…
By Darren Parkin
CHANCES are you've never heard of Duqm. In fact, up until this year, there were people living just 20 miles away from Duqm who had never heard of it either.
Yet this ramshackle patch of wasteland on the central eastern coast of Oman could one day become a pivotal leviathan on China's new Silk Road. Plans are afoot to transform the barren scrap of land into a port and city on a scale so ambitiously colossal that it could one day rival the likes of Dubai and Jeddah.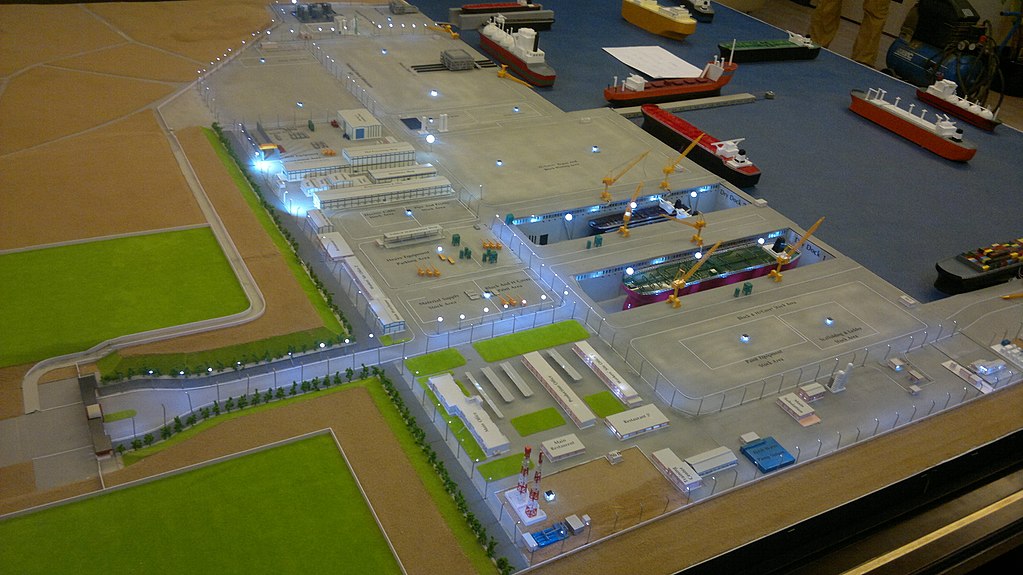 No sooner had the foundation stone been laid earlier this year, close to what will become one of the world's largest sea ports, Wanfang – a conglomerate of six Chinese firms – pledged an investment of $10bn into the project which is expected to be up and running by 2022.
Already, Chinese-hired heavy plant machinery is shifting incalculable tonnes of apricot-coloured sand as they look to level a 2,000 sq km area some 550km south of Muscat which will transform Duqm the fishing port into Duqm the city.
For the Chinese, this will become one of the largest and most strategic hubs on its ambitious new Silk Road. For the Omanis, this is a golden opportunity to steer its fragile economy beyond a reliance upon oil and gas.
As a business vision, it is further proof that the economies of China and the Middle East are converging in a fashion that will see capital from Beijing flooding into the Gulf nations.
Phase one of the project is about completing a building materials factory in order to deliver upon the burgeoning demand for the necessary components required for such a monumentally large development. Ali Shah, CEO of Wanfang, says he hopes the factory will be complete by 2019 so that work can begin in earnest on the port city.
"We don't have a very big building material distribution facility in the region," he said.
"Duqm will require a lot of building materials which will need to be imported from China and other countries, as well as a supply through the facility we are constructing."
"The final details of design for the project are almost finished, and we can start work on building this materials facility by the end of this year. It will take about 18 months to complete."
The building material centre – itself covering half a million square metres – is being constructed by Ningxia Ningqiao Commercial Investment and Operation Ltd at an estimated cost of $46m.
It will be the springboard that will allow the workforce to step up the pace of construction enough to have the city port of Duqm in operation within five years.
Hinting at his long-term ambitions for the scheme, Mr Shah said: "Obviously, Duqm isn't like Jeddah or Dubai, yet. It's still new and will need time to develop, but our thinking is that the future for Duqm will be better than those cities inside the Gulf."
One of the keys to the future success of Duqm – and indeed one of the main reasons why it was selected – is down to its location. It sits just far enough away from the Strait of Hormuz and the region's naval tensions, but close enough to be within easy reach of direct access to South Asia and East Africa.
"Today, Chinese companies want to grow their business outside the country," added Mr Shah.
"They want to find the raw materials for their industries, and they want to access the markets for their products. This will give them what they want."
It's not just the Chinese benefitting from the development of Duqm. By far the biggest risk-taker around the table is Oman itself, and the Omani government in Muscat has a lot riding on it.
Oman doesn't have the vast oil and gas reserves of its wealthy neighbours, so to throw their lot in with Beijing is a necessary gamble if the nation is to compete for the region's riches. Oman's worrying budget deficit reached $5.2bn at the end of May – almost half of the total investment the Chinese are pledging until 2022.
Oman currently exports three quarters of its crude oil to China, but, as the world's reliance on oil and gas shrinks, Omani business leaders are keen to strengthen their long-held ties with the world's second largest economy.
In charge of ensuring Duqm's future reality lives up to the current expectations is Lee Chee Khian – CEO of the Special Economic Zone Authority of Duqm (SEZAD), and a civil engineer with 40 years of experience developing industrial townships and industrial infrastructure. For a man charged with delivering one of the largest building projects in the world, he is remarkably cool. Relaxed, almost.
"We need to build very fast, of course we do, but the most important thing we need to do is bring in the key anchor customers – once that's done, everything will fall into place," he shrugs.
"There is room for serious growth in Oman if the country continues to work towards developing an active manufacturing sector that can export and import to levels that meet Oman's obvious potential.
"In two years, we will have a completed seaport and airport which means we can move swiftly to create one of the most efficient and effective industrial parks in the world – from there, Oman can have a major part to play in world business."
In Beijing, China's involvement with Oman as part of its ambitions for a new Silk Road have been greeted with a mixture of excitement and bemusement.
"It's such an enormous project that I'm not sure if most Chinese people have been able to fully comprehend the scale of what is occurring in Oman and elsewhere along these economic routes," says Hong Kong-based business analyst Michael Lu Jin.
"Those who have managed to get their heads around it are, on the whole, very proud of what China is looking to achieve – both in Oman and with the new Silk Road project – but there exists an air of scepticism among some.
"Projects like the one we see in Oman are subject to the changing fortunes of the world economy and, while China is enjoying a particularly strong economy, we cannot account for other forces which seem to be leading many cautious followers to believe we may be overstretching ourselves."
Wherever the new Silk Road leads, it seems pretty obvious that this barren patch of scrubland in the middle of an Omani nowhere is going to play a huge role in that journey.