THE TRADE war between the US and China is back, with fresh tariffs threatened by America and tit-for-tat retaliations likely to follow.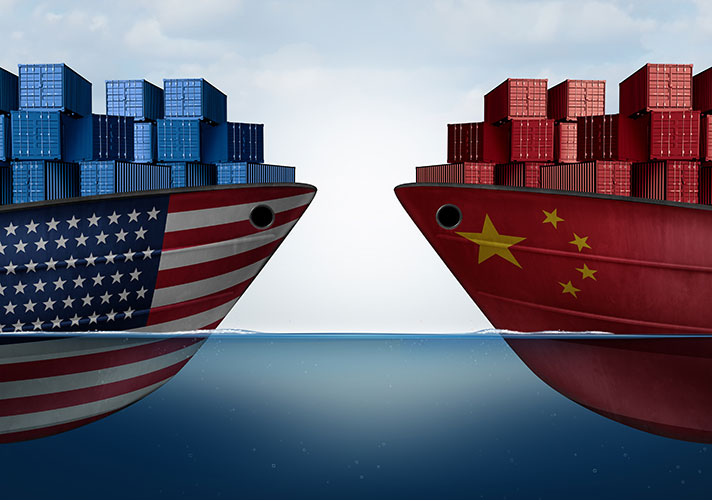 The issue, which caused international concern last year, had appeared to be nearing resolution until a sudden escalation by US president Donald Trump. He intends to more than double tariffs on Chinese goods worth more than £153bn ($200bn) — and has plans to further expand the taxation scheme.
Negotiations are taking place to discuss the details, and the cause, of the revived conflict. Trump has said China is backtracking on the trade deal which had been agreed.
The US has accused Beijing of intellectual property theft and has demanded changes to subsidy policies that it says give an unfair advantage to China. The US currently has a £321.2bn ($419bn) trade deficit with the Asian economic giant, and it aims to close that import-export gap.
A proposed 25 percent increase — from the 10 percent tariff imposed last year — had been shelved until this week, with Trump accusing China of dragging its feet in negotiations. He now intends to follow-through with his earlier threats.
In addition to taxing Chinese machinery, metals and vehicles, some food products, shoes, clothing and accessories are now in the firing line. China, in turn, is targeting chemicals, fresh produce and alcohol from the US.
Financial markets last year reflected the disquiet brought about by the newly escalated trade war, with falls on Hong Kong's Hang Seng index and Shanghai Composite, and investor confidence also took a knock.
The Dow Jones Industrial Average fell six percent last year, but had regained ground since the cessation of the initial trade war broadsides.
The global economy could be affected, the International Monetary Fund (IMF) has warned. It said the escalation of trade tension was a factor that weakened global expansion.