A rough first six months means closure for some UK Waitrose stores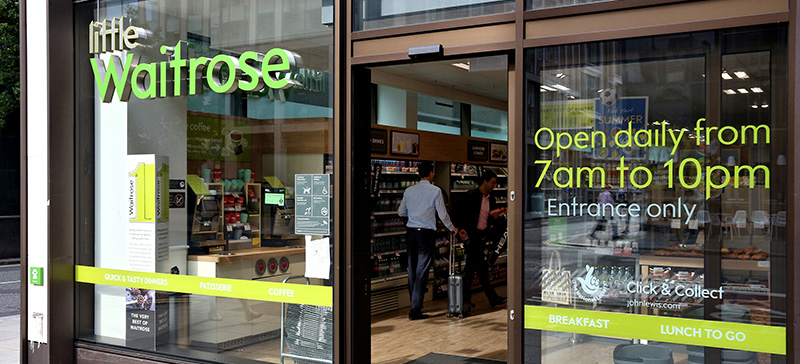 FIVE British Waitrose outlets – four convenience shops and a supermarket – are earmarked for closure in the wake of low-to-zero profit warnings from owner John Lewis Partnership.
The partnership, which also owns John Lewis department stores, says profits for the first half of 2018 will be "close to zero", and its prediction for the full year were likely to be substantially lower than last year.
In the first six months of 2017, the group made £26.6m. It has blamed market uncertainty and heavier investment in IT for this year's profit slide.
Two Little Waitrose stores in Manchester, one in Birmingham and one in London are slated for closure, along with its Camden supermarket.
The group has announced plans to rebrand. From September, the brands that comprise the business will be renamed Waitrose & Partners and John Lewis & Partners.
Waitrose is expected to see profit growth and John Lewis a decline, but the group's immediate response to the profit figures is to place more emphasis on its own brand, with a continued annual investment of up to £500m.
The firm did not say how many jobs would be affected.