GREGGS is taking no chances: despite the popularity of its new vegan offerings, the high street bakery chain is stockpiling pork to ensure availability of its sausage rolls in the event of a no-deal Brexit.
(Click here to see stock prices for the companies mentioned in the article)
"We are preparing for the potential impact of the UK's departure from the European Union by building stocks of key ingredients," the firm said in a statement.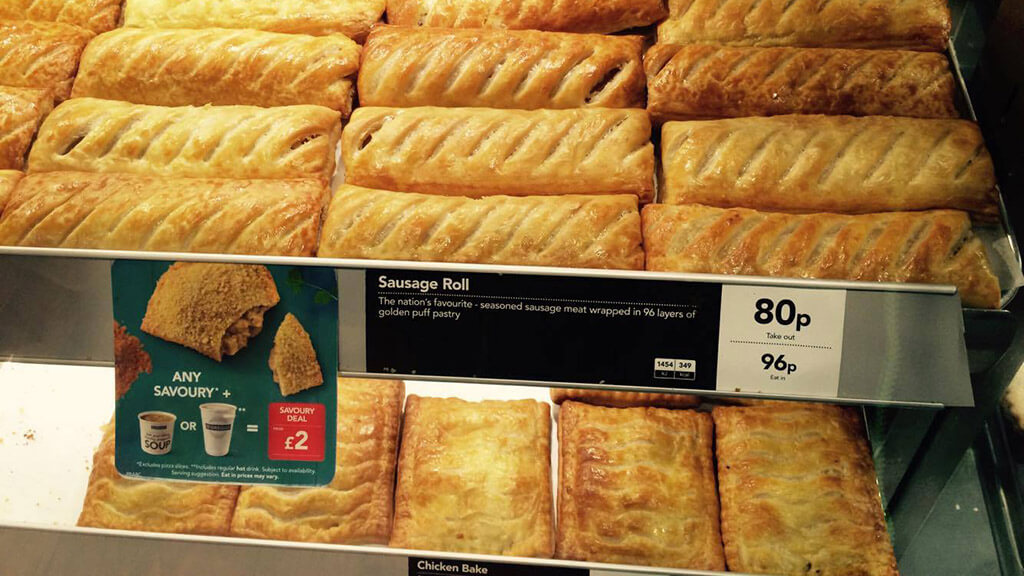 In a surprising revelation, Greggs listed just 20 percent of its sausage roll ingredients as pork. The website lists the confection as "seasoned sausage meat wrapped in layers of crisp, golden puff pastry". The snack is so popular with peckish customers that the remaining 80 percent probably doesn't matter, and presumably won't be affected come October 31.
Newcastle-based Greggs is boxing clever in the lead-up to the UK's exit from the EU, and with good reason: its total sales have risen by more than 12 percent in recent weeks. It's not resting on its laurels, moving into the vegan market and trialling later opening hours with hot meals available after 4pm. The additional caution over Brexit appears typical of the firm's forward planning strategy.
Greggs fears No Deal would affect some food imports and labour costs, and is preparing for any disruption. It recently announced fewer shop openings in anticipation of Brexit-related chaos. That hit its share price, which fell 10 percent on the news.
Its trading update lists like-for-like sales up by 7.4 percent in the third quarter (to September 28). That is a slowdown from the first half of 2019, and more than 30 sites have closed — but with total sales up almost 14 percent, it seems to be in a strong position.
Publicly traded companies in this story:
| | |
| --- | --- |
| Greggs | GRG 2,382.00 +38.00 +1.62% |