By STAVROS LAMBOURIS
GOLD is a traditional safe haven, and many investors bank on it to protect their portfolios in a volatile market.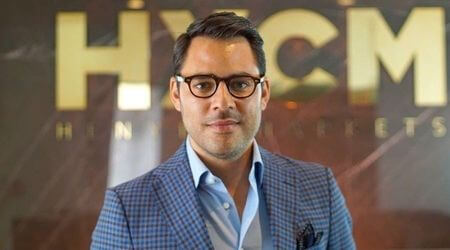 The price has rallied this year — so could the yellow metal reach new heights in 2023? Some experts believe so. As a dollar-denominated commodity, gold has an inverse relationship with the greenback. When the dollar is weak, gold prices climb — because it's "cheaper" for investors with foreign currency holdings.
The US currency has fallen 2.1 percent since the start of the year — due to the increasing possibility of the Fed pressing pause on its hiking cycle — while the gold price has spiked by 8.8 percent (at the time of writing).
Gold has a similarly inverse relationship with real yields for bonds; when real yields are down, gold gets a boost. Higher rates make assets like bonds or savings accounts more attractive relative to gold.
The outlook for interest rates has a pronounced effect. On April 13, the likelihood of a rate cut in July increased to 56 percent — and the price of gold hit its peak for 2023 (so far) the following day ($2056.15).
This reflects the importance of central bank action in relation to the price of gold, particularly during inflationary periods. With cash reserves losing value, the major central banks have been turning to gold. They use its intrinsic value as a limited resource, boosting demand — and pushing up the price.
Investor fears for a recession, or a widespread banking crisis, have also contributed to a rally on gold. Investors have used it to diversify their portfolios, and prices for "the king of metals" jumped by two percent in a single day as news emerged of the Silicon Valley Bank crash.
If central banks turn more dovish on interest rates — to protect growth and the banking system — we could see the gold price rise by as much as 20 percent. Declining interest rates would weaken the greenback to an even greater extent. Some analysts are predicting an all-time high for gold in 2023 — but, of course, there are no guarantees.
Stavros Lambouris is CEO at HYCM International