Globalvia literally lives up to its name — an international organisation dedicated to roads and rail infrastructure
IT'S EASY to tout an environmentally friendly approach to road-building; to follow-through on that promise, or give concrete examples of it, is often something else altogether. But there's no loose talk or idle boasting at Globalvia; Perez Fortea has no problem finding examples.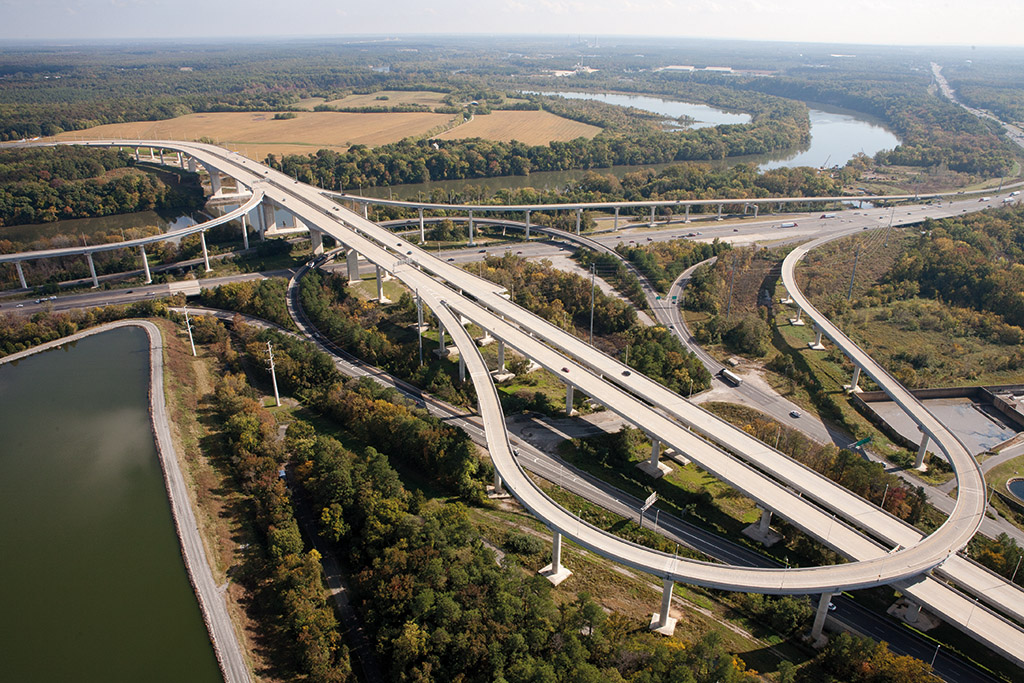 When an overpass on one of the company's road construction projects was going to leave a pond in permanent shadow, Globalvia captured the aquatic residents and transported them to a new, brighter home.
When the mating season of the lesser kestrel was in full swing near a certain stretch of Spanish road, Globalvia put the construction project on hold – for two whole months – to ensure noise didn't disrupt Nature's rhythm.
The company creates, constructs, maintains and manages toll roads, using different systems of funding.
There are "availability" roads, for which Globalvia is reimbursed simply for the road being accessible to traffic. There are no individual tolls for road users on availability roads. Then there are shadow tolls, in which Globalvia receives payment aligned with, and according to, the volume of traffic using the road. Finally, there are user-pays roads, the typical and familiar toll road.
There are attendant risks with each road type: availability roads, for instance, generate no income at all should they be closed for any reason, whether that be for maintenance, repairs or to clear debris from the scene of an accident.
Perez Fortea says Globalvia's duty remains the same in all cases: "To provide safety and service, and to cater to the needs of road users."
If that was all there was to it, road construction would be a very popular area indeed; there is, of course, much more to be considered.
"We always work as a team," he says. "Not just with fellow employees, but with our clients, grantors, construction companies. An asset survives a concession head."
Rail comprises just 20 percent of Globalvia's business; the CEO would be happy if that figure were to rise to around 35 percent: "There aren't too many rail specialists in the world," he says, "but there are always more roads".
Roads that, like the societies and places they link, are in a constant state of change and development.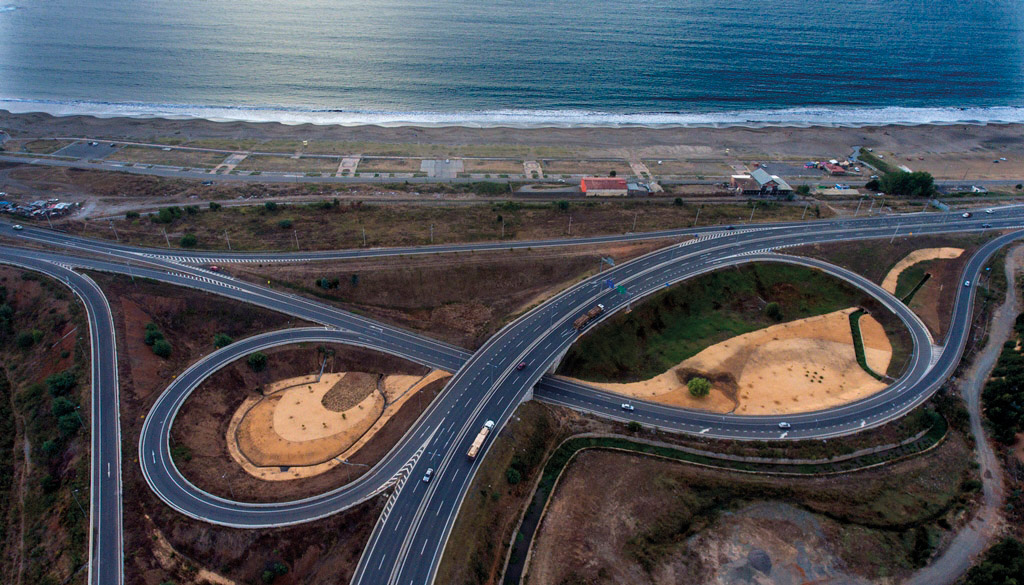 Globalvia is looking to the future, says Perez Fortea. "A challenge is adapting existing infrastructure to new technology, and the way people are moving from one place to another, the view of motoring."
Think roads which will some day charge the batteries of electric vehicles travelling in a dedicated lane, autonomous and driverless cars, major car-pooling initiatives which could radically alter road use.
The goalposts move, but Globalvia's goals don't change: Safer. Better. More environmentally friendly.
Globalvia prides itself on its flexibility in the face of these new and ongoing challenges, and recognises that without that flexibility there would be little scope for growth.
"Our shareholders aren't putting us under pressure, so we only invest in what we see as 'correct' projects," says Perez Fortea.
"That lets us grow and build value for the shareholders – but not for the sake of growth."
Those shareholders have recently approved 600 million euros for investment, taking the total to a round one billion euros. Perez Fortea has his focus for 2018 on a major project in Madrid, where Globalvia has its headquarters.
Radial roads spreading out from the Spanish capital like the spokes of a wheel were built in the early 2000s. Now those roads are being put out to tender, and Globalvia is ready to get involved – when and where suitable.
America is part of Globalvia's international portfolio of road and rail developments – the company is active in eight countries around the world – but while the US is welcoming of overseas contractors who show the right amount of skill, gumption and dedication, the states' laws are the fly in the ointment.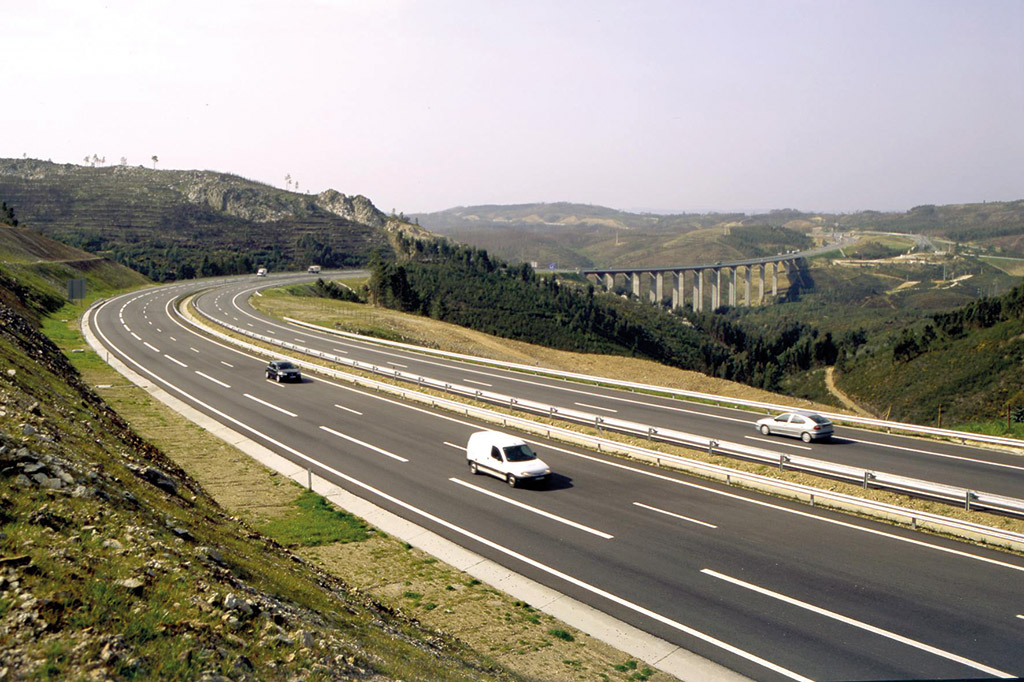 The disparity between state and federal legislation and planning means standards and operating procedures vary from state-to-state. While Virginia and Illinois, for example, are proactive and accommodating, other states may have more restrictive regulations in place.
Intricacies such as these may account for fact that American projects are limited to just 15 percent of Globalvia's international turnover, while Latin America accounts for 25.
Madrid, with Spain responsible for 40 percent of turnover, is the key management hub, where all assets are managed by a staff of 80 people. Those staff members are frugally allocated to projects, two or three at a time, to prevent the confusion and stress that can accompany large, but unwieldy, departments.
Perez Fortea is not "just" a businessman; he is a Business Advisor to the United Nations, reporting to Ministers in various cabinets and crossing the Atlantic at least once a month.
He deals with developments, looks at new projects and does what he can to keep things running smoothly – with a light hand on the tiller.
Perez Fortea has been CEO since 2013, having worked his way up to the position via the posts of operations and construction investment director and corporate managing director. These staging posts increased his already broad understanding of the infrastructure industry.
He attended an English-language school and is bilingual, which helps with international business (and interviews with English-language magazines such as BV).
"The company has been through many changes," he says. "When I joined, my mission was to create a philosophy or culture, one that focuses on the team and provides service, caters for the needs of all those using our roads."
Mission accomplished, it would seem.