As Europe´s largest infrastructure project nears completion, JASON AGNEW gives BV readers a timely reminder of just how enormous an undertaking this has been
SINCE it was given the green light in 2009, Crossrail — rapid-transit system — has cost €15.4bn.
That's €600m over budget for a project that is 93 per cent complete and long overdue. The benefits, however, promise to be huge: it will give an extra 1.5 million people easy access to the capital's main employment centres — West End, City of London and Docklands — within 45 minutes. That will transform travel in London and the surrounding Home Counties.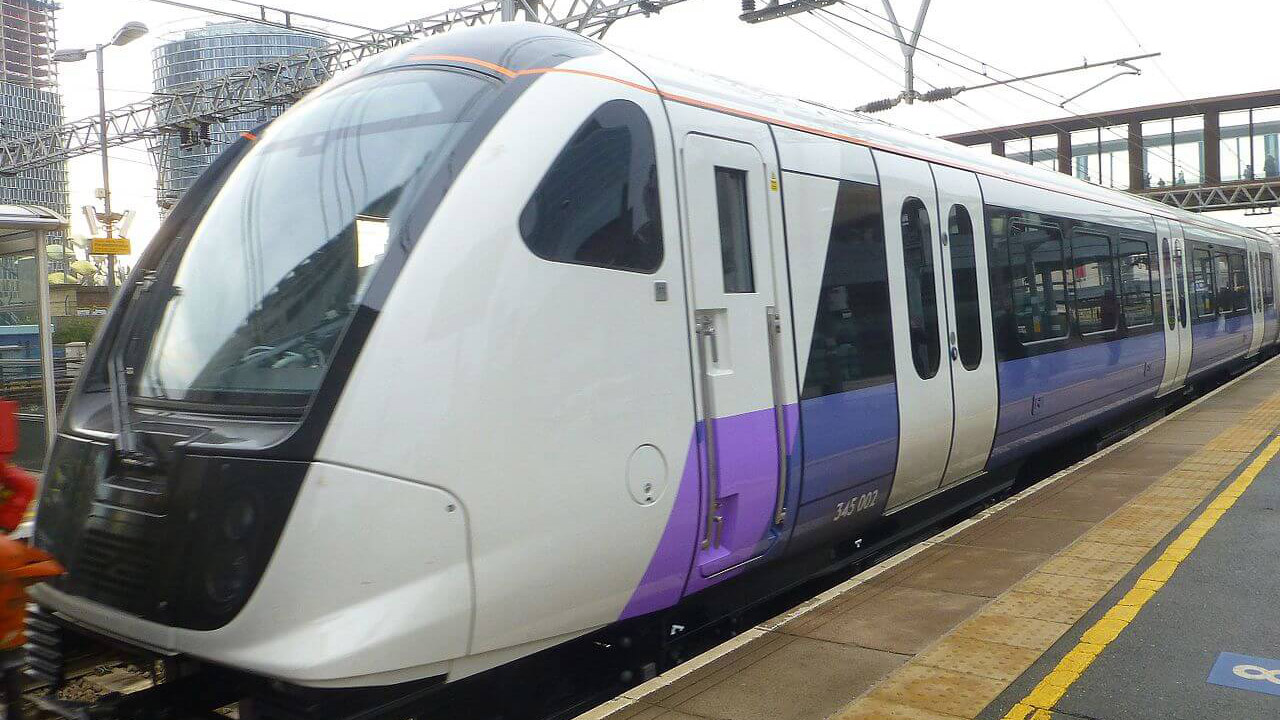 It may be normal for grand-scale projects to exceed budgets, and Crossrail´s four percent overspend compares favourably with the Channel Tunnel's 80 per cent blowout. On the positive side, it is estimated that the project will add €42 billion to the UK economy over the long term, support the delivery of 57,000 new homes in the south-east, and increase transport capacity in central London by 10 percent.
More than 60 percent of contracts were awarded to SMEs, and studies suggest that the project and its supply chain have created 55,000 full-time jobs — 96 per cent of which have gone to UK-based companies. To ease the concerns of those critics who claim London receives a disproportionate slice of the funding cake, three-fifths of those businesses are located outside the capital.
One company creating jobs in the provinces is Bombardier Aventa, which won the tender with its state-of-the-art Class 345 trains being built in Derby. The company will provide 65 trains — all 205 metres in length; the longest tube trains are 133 metres long — with nine air-conditioned cars able to accommodate 1,500 passengers (only 450 of them seated). Not just capacious, but swift: the 345 trains have a top speed of 90 mph (144 km/h).
Of the €14.8bn original funding, Transport for London (TfL), through the Greater London Authority (GLA), provided €7.1 bn and the UK government €4.9 bn. The remainder came from project partners Canary Wharf Group, Heathrow Airport, the City of London Corporation and Berkeley Homes.
On July 6, the Infrastructure and Projects Authority warned that the project faced cost and/or schedule overruns unless certain "significant issues" were addressed. In its annual report for 2018, the IPA gave Crossrail an "amber" rating — meaning that "successful delivery appears feasible but significant issues already exist, requiring management attention".
The Department of Transport, which had supplied the data for the report, considered this as normal given that the project is now over 90 percent complete and entering its final stages.
"Cost and schedule pressures are increasing," it noted.
On July 23, rail Minister Jo Johnson (younger brother of erstwhile foreign secretary and Brexit advocate Boris) announced that an additional €600m would be required due to "cost pressures having increased across the project". He also stressed that over 60% of the project's funding had been provided by Londoners and London businesses.
A further delay to the planned opening was announced by Crossrail on August 31. The CEO, Simon Wright, responding to questions put by the London Assembly, confirmed that these hold-ups began with the failure of an electrical transformer in November at Pudding Mill Lane.
On October 26, as an interim measure, the UK government announced that £350 million of short-term repayable financing would be made available to the mayor for the year 2018/19 to "ensure that full momentum is maintained behind Crossrail".
Crossrail is a mega project covering 73 miles (118 kms) and serving 41 stations, 10 of which are new. This meant the boring of 26 miles of 40-metre-deep tunnels by eight specialised 1,000-ton machines.Efforts have been made to minimise environmental damage. The excavated earth was used to create a wetland habitat for birds in Essex, and all stations and tunnels will have low-energy lighting. Crossrail has partnered with such design companies which employ green practices.