By JOHN DROVER
THE JLL Future of Work survey found that 75 percent of commercial real estate leaders believe that flexible working patterns are critical to attracting and retaining staff.
Companies are increasingly aware that their employees are not going to leave the comfort of their homes for a corporate office space — and it will do little to attract newcomers or clients. Many are making their offices as attractive as possible, with high-end boutique office spaces as a cornerstone for the future. The office no longer has to invoke work in the most grey and crude way. It can be somewhere that inspires.
Simple touches can help: plants, for example. Peldon Rose conducted a survey that concluded that picking a biophilic design (introducing greenery) to an indoor space increased productivity by 20 percent and reduced sick days by 15.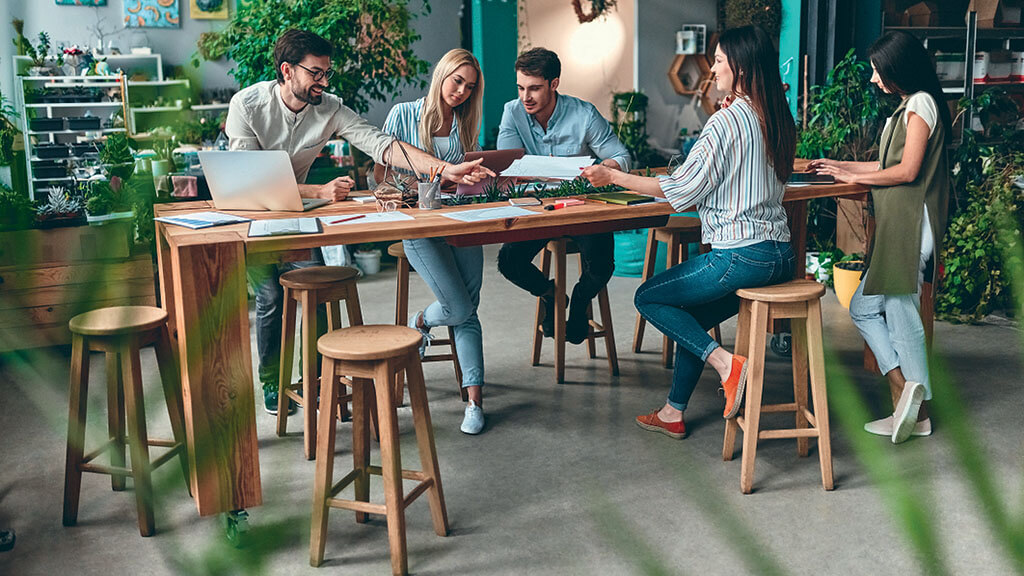 Offices in the West End are a testament to these shifting trends and demands. In July, Savills reported that the West End office market has witnessed a five percent increase in take-up compared to the long-term average for the month, with half of transactions completing in Soho, Mayfair, St James's and North of Oxford Street alone. Argyll has invested £27m in a refurbishment programme, giving eight central London properties a complete interior upgrade. This underscores the current demands of businesses — offering companies the best technology for a seamless transition from home to office.
With flexibility of the working week more common, companies have been able to maintain their office budget whilst investing in smaller, high-quality spaces that their employees can use on alternating days. Stewart Bevan runs management consultancy Kaihen from the 1 King Street building, and says he has found "a flexible hub".
Gone are the days of abrasive office lighting and a clinical desk setup. Offices that feel "residential" provide a location for work, and post-work activities.
Stewart Bevan says a flexible model is key for his company's growth. And, as company's concentrate on growth, that could become indispensable.
John Drover is CEO of Argyll