At this year's gathering of the World Economic Forum (WEF) in Davos, Latin America is expected to claim centre stage.
With some of the region's economies fragile as porcelain – and others built like fiscal fortresses – Latin America constitutes a most fascinating collection of contrasting markets. From the rise of Chile to the collapse of Venezuela, the vast and commodity-rich continent comprises countries that maintain soaring levels of economic growth alongside nations whose macroeconomic mismanagement sets new benchmarks of failure. Yet, there is more boom than gloom: some of the continent's star performers may soon be joined by others clamouring for a place near the top.
The challenge for the WEF's thinkers is to identify the deciding factors that bring economic success and how to replicate them. In a region which has spent decades dogged by poverty, exploitation, and crime, a few economies have managed to cast off the shackles that bound them to underdevelopment.
The best example of a rising star in the region is Chile. Since the demise of General Augusto Pinochet's 17-year military rule in 1990, successive governments kept and expanded upon the regime's economic policies in order ensure the country's ascendancy on the world stage. Many would argue that, during the later years of Pinochet's rule, Chile had mostly enjoyed good economic times. However, most Chileans would contest that it has been the desire to rid the nation of Pinochet's yesterday, and create their own tomorrow, which drove them to forge a modern Chile.
The country, of course, also owes its enduring success to the commodity boom that followed the economic awakening of China. One of the world's major producers of copper, Chile profited hugely from its high prices and squirreled part of the windfall away into a sovereign wealth fund. The country now draws from this fund to compensate for copper's precipitous price drop. This allows Chile to maintain government spending level. In its 2016 draft budget, the government of President Michelle Bachelet labelled education the national priority. In a nod to foreign investors, the Bachelet Administration also redirected national spending to support promising economic sectors.
Though its historic current account surplus has vanished, Chile remains confident it can run a structural fiscal deficit for a few more years without unduly spooking the investment community. It is expected that copper prices will rebound before the country gets anywhere near trouble. President Bachelet has established a solid reputation for refraining from empty promises and calling things by their proper name.
It is this honesty and integrity in governance that will appeal to the WEF as it hopes to promote Chile's workable formula to other economies within Latin America.
Driving in Reverse
One country which many WEF participants hope – perhaps against their better judgment – would emulate the Chilean model is embattled Venezuela – governed by a former bus driver who has repeatedly displayed a near-total lack of economic understanding. The World Economic Forum's army of thinkers have periodically agonised over the beleaguered nation's many and varied misfortunes. However, the legislative elections of December 6 returned a much more moderate parliament in which the opposition to President Nicolás Maduro's misrule holds an absolute majority for the first time since the Bolivarian Revolution was unleashed in the late 1990s.
At one time, an oil-rich Caracas held all the aces as billions in petrodollars flowed into the country. But, as oil prices began to drop, the Venezuelan government insisted in sticking to its spendthrift ways. Then-president Hugo Chávez his finance minister to plough as much of Venezuela's cash into gold as he possibly could. Remarkably, more than two thirds of Venezuela's dwindling national wealth was invested in bullion. Since Chavez's death, in March 2013, oil prices have tumbled and Venezuela lost its grip on the economy. Further trouble now awaits the country as gold prices are going down as well.
With crude and bullion conspire against Venezuela's fortunes, crime has begun to soar. This, for the WEF, is causing enough concern to warrant the country a prominent place on the Davos agenda. Crime is another focus area for WEF participants – and in particular how it relates to poverty.
However, Venezuela is the odd one out. Most countries in Latin America have dramatically reduced poverty levels since 2000. The continent once had some 42% of its 580m population subsisting below the poverty line. Today, that demographic has shrunk to barely 25% of the population thanks to widespread improvements in purchasing power, healthcare, and education.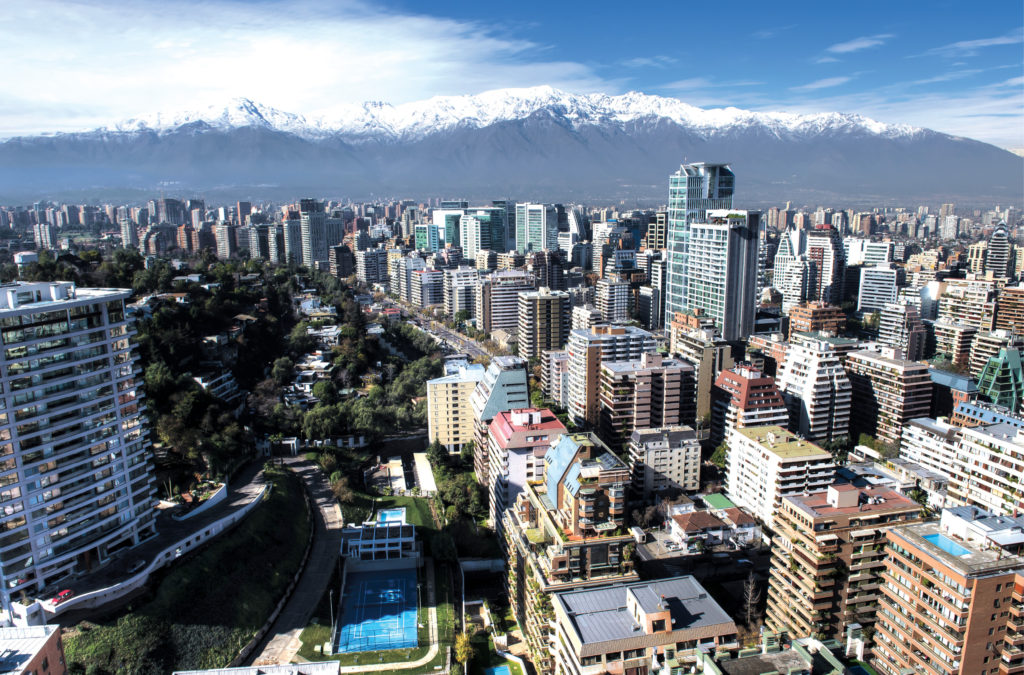 War Zone
Worryingly, crime levels remain largely unaltered. The region is home to some of the most unpleasant statistics imaginable: a quarter of all violent killings in the world take place in just four countries – Brazil, Colombia, Venezuela, and Mexico. Eight of the ten most dangerous countries in the world are in Latin America, as are forty out of the world's fifty most unsafe cities.
This, as the WEF will no doubt be keen to digest, is not good for business or for wealth accumulation. After all, who wants to conduct business with a country where, despite lifting millions of people out of poverty, the chances of being shot while walking the street are about the same as those in a war zone.
These horrifying statistics contain two additional problems which experts believe drive crime: elevated youth unemployment and a phenomenon known as aspirational crime. In Latin America, more than one in ten people between the age of 15 and 24 is currently unemployed or has never held a regular job. In other terms, there are 20 million young people not receiving an education, training, or an opportunity to work. Researchers in Brazil have found that whenever the number of unemployed males rises in by one per cent, the number of murders increases by 2.1%.
Similarly, due to the dearth of opportunity many out-of-work young people see few alternatives to a life of crime and, as a result, aspire to become criminals. For many young Latin Americans, the benefits easily attainable through crime far outweigh the possible costs. A seemingly never-ending string of corruption scandals involving both leading politicians and captains of industry add to the notion that following the rules is the preserve of dimwits.
WEF Initiative
The Global Agenda Council on Latin America, part of the WEF interdisciplinary knowledge network dedicated to promoting innovative thinking, has embarked on a collaborative effort to conduct a critical analysis of the economic reforms that have shaped the region's recent past. The council aims to gauge the current state of reforms in order to determine which ones most contribute towards improvements in regional productivity. In particular, the council is looking for policies that can help reduce the continent's dependency on extractive industries and the export of agricultural commodities.
Several countries have already adopted ambitious and comprehensive structural reform agendas that include the modernisation of national fiscal, labour, energy, education, and healthcare frameworks. The council considers the effective and prompt design and implementation of structural reforms critical to the advancement of the region's economies with a view to improving both their resilience and performance.
Chair of the Global Agenda Council on Latin America, Alicia Bárcena Ibarra, stated that "institutions at the national and sub-national levels in the region have already undergone deep changes to further build their capacities for greater transparency and accountability." Mrs Bárcena Ibarra emphasised that policy reforms can only be successfully implemented if administrative probity is observed as well: "Progress on this front is most encouraging. On the most recent Corruption Index published by Transparency International, Uruguay has become Latin America's least corrupt country, and is now on a par with the United States. The rule of law must remain a high priority on the governance agenda for Latin America."
Mrs Bárcena Ibarra, executive-secretary of the United Nations' Economic Commission for Latin America and the Caribbean (ECLAC/CEPAL), also mentions Ecuador which in 2012 introduced a slew of anticorruption measures which has already boosted the country's ranking by four points on the Corruption Index.
While a problem that has long stumped the region's economic and political development, the WEF council found that most of its interlocutors continue to consider fraud and the misuse of power the region's biggest challenge. "Our respondents have identified corruption as the biggest concern currently facing the region, followed by education and increasing inequality," said Mrs Bárcena Ibarra.
Interestingly, government officials queried by council members usually rank corruption as their third-biggest challenge while business leaders consider it their main worry.