Around this time last year, a Canadian TV station ran a poll and found that most of the population thought the country's politics grey and dull. Then, unexpectedly, a whole new colour palette was sprayed across the Canadian Parliament as flamboyant Liberal leader Justin Trudeau swept to power, calling time on the nine-year reign of Conservative Prime Minister Stephen Harper.
As election victories go, this one came out of nowhere. Up until October 2015, Canada's attitude towards general elections had always been one of muted enthusiasm. No one expected the balance of power to swing so dramatically.
If the bored electorate had asked the fairy godmother of the ballot box to liven things up with a lick of paint, she granted their wish, and then some. Justin Trudeau's CV reads like a Boy's Own annual. He's been a snowboarding instructor, white water rafting enthusiast, bungee jumping coach, and once boxed a Conservative senator on live TV, winning by technical knockout.
As if that wasn't enough of a makeover of Canada's vanilla political landscape, Trudeau's parents bring a little glamour to the gallery as well. His father Pierre was Canada's prime minister from 1968 to 1979, and again from 1980 to 1984. But it's his mother Margaret who embellishes the hues. A regular at New York's infamously hedonistic nightclub Studio 54, she once dated Jack Nicholson and Ted Kennedy, albeit not simultaneously, and enjoyed a string of close encounters with a parade of rock stars.
Canada Gets Colourful
The wake of Liberal victory has, in many commentators' eyes, rocked the country's political boat so forcefully that several provinces have apparently capsized.
Saskatchewan was the first to keel over and find itself heading on a very different coarse. A traditional home to the left, the Tories swept through, taking ten of the fourteen available seats. While in next-door Alberta, the exact opposite happened. The Conservative safe seats, which have spent much of the 21st century as a bastion of blue, took an almighty swing to the left as the New Democrat Party claimed a massive 53 ridings across the erstwhile archconservative province.
Saskatchewan electoral upset wasn't entirely unexpected – the province's voters are notoriously contrarian and often mirror national preferences. But Alberta's radical shift to the left constituted a jaw-dropping shock that turned regional politics on its head.
There was more than a little hint of understatement when NDP leader Rachel Notley declared "I think we made a little bit of history tonight" as the final results came through from the polling stations.
As the various ridings and seats were claimed across Alberta's vast prairie landscape, it became rapidly apparent that Canada would never be the same again. The conscience of a nation had collectively voted for something different to business as usual.
It had been a long and drawn-out election campaign for all parties – arguably the longest in Canadian history. But, such was the size of the Liberal Party's margin across the states, it became one of the shortest counts in history. It was announced that Justin Trudeau would be the prime minister to lead Canada's 42nd parliament before many of his countrymen had sat down in preparation to watch the results come in on television.
Apart from the die-hard liberals who had been swept up by Trudeau's near-superstar status, the result came as a massive surprise to most voters, and yet the irony was that most of those voters had ticked the Liberal Party box.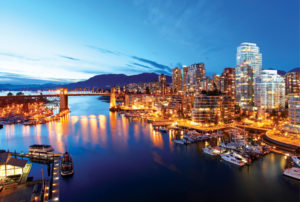 Why?
Plenty of cynics all too willingly point the finger at the handsome and wealthy young candidate with the famous parents, and eagerly surmise that the housewives of Canada voted 44-year-old Trudeau into office. But there are also just as many keen to stress that a nation tired of living in the considerable shadow of its dominant neighbour was feeling ready to dare to be different.
Canada is a country brimming with understated pride, both in its heritage and in its contemporary values. Given its size, the country rarely punches in its own weight division, let alone above its weight. "I think it's a case of we Canadians simply spending too much time as the quiet polite next-door neighbour to the house that has all the lights out on the lawn at Christmas and spends the rest of the year hosting the loudest parties," political analyst Jonathan Winterburn told CFI.co.
"We're the dimly lit house that everyone walks past and barely gives a sideways glance to on their way to the Washington garden party. And I guess we feel like we've done enough of that, we've been the grey house that nobody notices for long enough and I think Canada has the momentum of emotion that's saying we're ready to take our rightful place on the world stage."
Mr Winterburn claims that Canada has a list of aspirations that it wants to meet before enjoying a meaningful status as an international superpower. There are plenty of obvious candidates on the checklist of fast-tracking your way to becoming a superpower. Huge resources for instance will always count on the big stage, and Canada has them in spades. It is already one of the largest independent producers of natural oil and gas, and it has healthy exports of iron ore, copper, zinc, hydro-electricity, and timber. But, as the value of commodities is rather volatile, it would appear that Canada is keen to explore other avenues to set its stall out before the globe.
One such direction has seen the rise of its status as a humanitarian global force. Canada's financial, emotional, and intellectual stake in organisations like Médicins sans Frontières (MSF) is impressive by any standard, and this is being cited as a driving force behind the country's recent voting habits.
Humanitarian World Power
You only need to speak with Clementine Olivier, MSF Canada's Humanitarian Adviser to understand the sentiments behind this notion: "Canada has a historical reputation when it comes to pushing on humanitarian issues," she says. "Even with a small population, this is a place that can make a difference on the international scene – when it comes to research and development of medicine, Canada can take on a real leadership role."
With such a philanthropic focus, it seems an almost cruel contrast that Canada's normally strong Green Party was virtually cast aside by the first-past-the-post method of voting, but a happy by-product was a shakeup of seats and its resultant political balance throughout the provinces, effectively handing more devolved power to the regions.
Although, it would appear that sentiment is perhaps not being felt too keenly in Canada's French-speaking regions. As the NDP's support dropped, the Liberal Party also stormed Québec. Much to the pundits' surprise, the Bloc Québécois retained only ten seats and obtained a mere 4.7% of the popular vote. The inquest into the demise of the once popular PQ will continue throughout much of 2016 as party in-fighting continues unabated.
A similar picture has emerged in Newfoundland and Labrador where disbelief still hangs in the air for the Tory stronghold that saw the unthinkable happen when seats began to fall into the hands of the Liberals. Newfoundland in particular has always been a happy hunting ground for the Conservatives, and had held a seemingly insurmountable Tory majority since 2003.
The Tories have been accused of resting on their laurels a little, not helped by a series of retirements and resignations that deprived the party of many well-known faces. "When the voters have already got an itchy finger after growing tired of some fairly stagnant politics, the last thing you want to be doing is changing the make-up of your party's frontline," explains Jonathan Winterburn, himself a native of St John's, Newfoundland. "But that's what they did, and they handed the election to the Liberal Party on a plate. This has changed Canada."