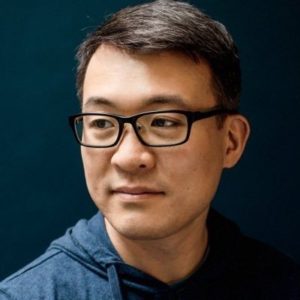 WHEN serial entrepreneur James Park dropped out of Harvard, he did so with a smile on his face. Not the smug grin of someone revelling in the non-conformity of being a celebrated maverick, but the expression of a man who had recently experienced the dawning realisation that he simply had a better plan.
And indeed he had.
During college, Park was a Nintendo Wii obsessive, playing games on the console morning, noon and night. He was utterly enthralled with how the Wii sensors reacted with its software. Soon, like most successful entrepreneurs, he began looking for next-stage improvements.
The irony of his Wii obsession, however, was that Park felt he was becoming unfit (the Wii, after all, was originally designed to get addicted gamers moving, away from the enslaving confines of their armchairs). So he looked to create an artificially-perceptive device that could form an affordable hybrid of basic pedometers and lavish sports watches.
In 2007 he formed Fitbit with Eric Friedman, raising a staggering $400,000 from family and friends to create a start-up company that, remarkably, found itself on the brink of collapse half a dozen times. On each occasion, Park and Friedman overcame the company's difficulties to plough on with their ideas.
Since those fledgling failings, Fitbit has now sold in excess of 30 million wristbands and clip-on activity trackers that are the must-have for health-conscious celebrities. Even Barrack Obama has been seen regularly sporting one. The devices are able to monitor your every movement, or even lack of it. Steps per day are counted, your heart rate is under constant scrutiny, and it will even tell you how much sleep you're getting.
Park himself wears his own product constantly, but it's doubtful he's losing much sleep – last year, his entry as #29 in the Forbes list of 40 Under 40 showed his personal wealth nudge the $660m mark.
The key to Park's continued success, however, looks set to be down to getting ahead of the game for future technologies. Despite obvious competition from Apple Watch, he has sanctioned a massive $150m to be pumped into research for the next generation of Fitbit's wearables.
Of course, there's also a little fighting talk in his rhetoric towards his rival… "I think it's a great product, and Apple's a great company," he says. "But it's a product that probably does too much."