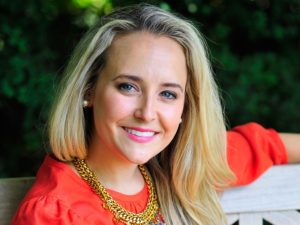 FINANCIAL planning is rarely considered an activity that attracts passion. Yet for one entrepreneur, it delivered enough fervour to warrant dropping out of Harvard Business School.
In 2008, Alexa von Tobel was barely a year into her well-earned place on her post-graduate course. She'd already spent years studying at the world famous university, being handed a prestigious Magna Cum Laude for her senior thesis on Bhutan. However, her 'hobby' website LearnVest suddenly began to take off, and she had to make one the most difficult choices of her life.
"It was a really hard decision," she says, "but I was so passionate about bringing financial planning to the masses, that it was a necessity."
It may have been both difficult and a necessity, but von Tobel also made one of the smartest moves of her career.
LearnVest's electrifying popularity was astounding. Within months, she had to accommodate some 150 members of staff as followers of the site clamoured for its services. From minor business advice, to huge orders for financial software, the company's profile escalated rapidly, and its founder had to keep a tight grip on the reins to maintain the remarkable momentum.
She did so with aplomb. Within a year of making the choice to leave HBS, LearnVest was attracting a host of awards and accolades.
Despite choosing to turn her back on Harvard Business School, von Tobel can thank the wider institution for inspiring the idea behind LearnVest. Soon after graduation from Harvard University in 2006, it dawned upon her that she was walking out into the big wide world without ever having taken so much as a single class in personal finance. It was a subject that von Tobel was – and still is – curiously obsessive about.
One of the fascinating things that sets von Tobel apart is her unflinching embrace of humility. Despite being the head of a business employing hundreds, she always trusts her own staff to improve on her ideas.
"I don't have the best idea in the room, so I say 'here's my idea – make it better'," she adds.
"Just because I'm the CEO doesn't mean I'm the smartest."
Thankfully, the businesses world outside of the US can expect to see more bashfulness and smart advice from Alexa von Tobel over the next few years following her selection as an inaugural member of the Presedential Ambassadors for Global Entrepreneurship which will hopefully see her spreading her wisdom and zeal to the masses.