As Johannesburg's Stock Exchange awaits the next incarnation of its ground-breaking code of corporate governance, Business Vision's NAOMI MAJID examines the legacy of the King Reports…
PICTURE South Africa in the early 1990s; it was a world where anything was possible. FW de Klerk had been ushered in as president in September 1989, and in some of his first speeches in post he called for a non-racist South Africa and for negotiations about the country's future. By 1990, de Klerk had released Nelson Mandela and a number of long-serving political prisoners from prison – a move that heralded the collapse of apartheid.
Despite the overwhelming desire for justice, South Africans circumvented the vengeful bloodbath many had feared, passing instead the Promotion of National Unity and Reconciliation Act (No 34 of 1995), better known as the Truth and Reconciliation Commission (TRC).
Amid this soul-searching to try to make sense of the past was a desire to look forwards as well as back. New rules of engagement should apply – not only regarding the state towards its people, but also by the country's business community towards the citizens of South Africa and to economies around the world.
Galvanized by the country's optimism, in July 1993 the Institute of Directors in South Africa asked retired Supreme Court of South Africa judge, Mervyn King, to chair a committee on corporate governance. It was an opportunity to educate the newly democratic South African public on the workings of a free economy.
What emerged was a ground-breaking code, the first report of its kind in South Africa. The King Report has since become the gold standard in corporate governance, the mechanisms, processes and relations by which organizations are controlled and directed.
Unlike other corporate governance codes, such as Sarbanes-Oxley, King I was non-legislative, based instead on principles and practices and an 'apply or explain' approach, hitherto unique to the Netherlands, although it now also features in the UK's Combined Code of 2010. Compliance with the King Reports became a contractual requirement for companies listed on the Johannesburg Stock Exchange.
King I, which came into effect in 1994, recognised that business and society are not mutually exclusive. Neither can act independently of the other, and for this reason, integrity and good financial, social, ethical, and environmental practice were to be encouraged.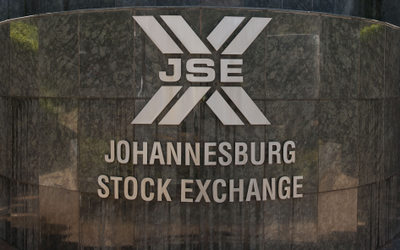 King I was superseded by the King Code of Governance Principles (the Code) and the King Report on Governance for South Africa, published after the Earth Summit in Johannesburg in 2002. King II included new sections on sustainability, the role of the corporate board, and risk management. Without deviating from the principles of its predecessor, King II introduced corporate citizenship and the triple bottom-line; the exercise of corporate governance regarding a company's actions on 'the three Ps' –people, planet, and profit. However, Mervin King was later to say that he thought King II had been wrong to include sustainability as a separate chapter, paving the way for King III.
Coming into effect from March 2010, King III addressed governance, strategy and sustainability, and introduced new elements not previously covered by King I or II, such as IT governance, business rescue, and fundamental and affected transactions of director's responsibilities during mergers, acquisitions and amalgamations.
King III recommended that organizations produce an integrated report instead of the separate annual financial sustainability reports, and that companies create sustainability reports according to the Global Reporting Initiative's Sustainability Reporting Guidelines. Still in force today, King III applies to the public, private and non-profit sectors and it taps emerging global trends in governance, such as alternative dispute resolution, risk-based internal audit, shareholder approval of non-executive directors' remuneration; and evaluation of board and directors' performance.
Whilst King III, like its predecessors, is not enforced by legislation, many of the principles of King II have become incorporated into South African law owing to the evolution of the country's legal landscape.
Critics of King III complain that its focus on the commercial sector obscures a more comprehensive view of the business landscape. While listed companies are generally applying King III, non-profit organisations, private companies and entities in the public sector have had difficulty interpreting and adapting King III to their circumstances – which, given the perception of it as legislation, has sometimes hampered access to funding. It's anticipated that King IV, due to be completed in the second half of 2016 and to take effect from mid-2017, will prove more accessible to all types of entities across all sectors.
Against the backdrop of the current King III, South Africa's economy could arguably be in better shape. In 2010 the country performed poorly on the Control of Corruption index, which reflects perceptions of the extent to which public power is exercised for private gain. This includes both petty and grand forms of corruption, as well as 'capture' of the state by elites and private interests. Control of Corruption is one of the six dimensions of the Worldwide Governance Indicators in which -2.5 indicates least controlled and 2.5 most controlled. South Africa scored just 0.09.
Similarly, transparency.org, a global anti-corruption movement, reports that South Africa slipped to 69th out of 176 countries on the Corruption Perceptions Index 2012. The same year, Public Protector, Thuli Madonsela, observed that "public accountability was critical for good governance and effective combating of corruption".
By contrast, on June 18, 2012 the Johannesburg Stock Exchange became a founding member of the United Nations Sustainable Stock Exchanges Initiative on the eve of the United Nations Conference on Sustainable Development (Rio+20).
From a country which battled its demons and turned itself around, King III represents a triumph of hope – its essence captures the spirit of integration that characterised South Africa in the 1990s. It has been hailed as "the most effective summary of the best international practices in corporate governance." And imperfections aside, it's a code of conduct which has become a global benchmark and a beacon of good practice in the business world.