A MOVEMENT to change the world's relationship with alcohol, One Year No Beer, saw its biggest intake last year.
Which is odd, because if ever there was a year to drive you to the demon drink, it was 2020. It pushed many into the arms of unhealthy habits.
The programme and its online toolkit for surviving modern society, alcohol-free, scooped The Spectator's Economic Innovator of the Year and Great British Entrepreneur for Scotland and Northern Ireland awards.
With 80,000 members in 90 countries, the platform last year witnessed a 287 percent increase in searches for coaching – and a fourfold hike in courses purchased.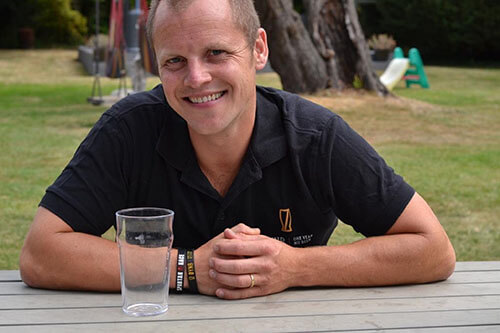 Ruari Fairbairns, co-founder and CEO, said the aim was to help people change their relationship with alcohol — for the better. "We're developing technology that will enable members to connect over the common goal of changing behaviour (with substances or activities), be that caffeine, sugar, gambling (or) social media."
One Year No Beer is a publishing business with a global following. The intention is to pivot into a technology business, scaling the model to become a global wellbeing brand.
Fairbairns explains how he has kept up with demand. "We have stripped-out cost, optimised customer journeys and done an enormous amount of foundational work in preparation for scaling even further," he said.
"Working remotely … has only strengthened our offering, allowing us to focus more money into the platform and its abilities. We will also soon be launching our web app and we have a few secrets up our sleeve that are going to make 2021 a year to remember, for all the right reasons."
This is not an abstinence programme with the goal of eliminating alcohol consumption altogether, says Fairbairns. It's about empowering people to break outdated habits, "creating a positive mindset that lets the individual take back control and make clear-sighted decisions".
More information: www.oneyearnobeer.com