A NEW company dedicated to developing and staging large-scale experiential and live gameplay productions has been launched in the UK.
Gamepath is a partnership between global entertainment brands under the umbrella of H & R Entertainment, the parent company of the Selladoor Worldwide theatrical production company.
Inaugural projects include the Monopoly "immersive experience" in collaboration with HASBRO, and more are due to be announced soon.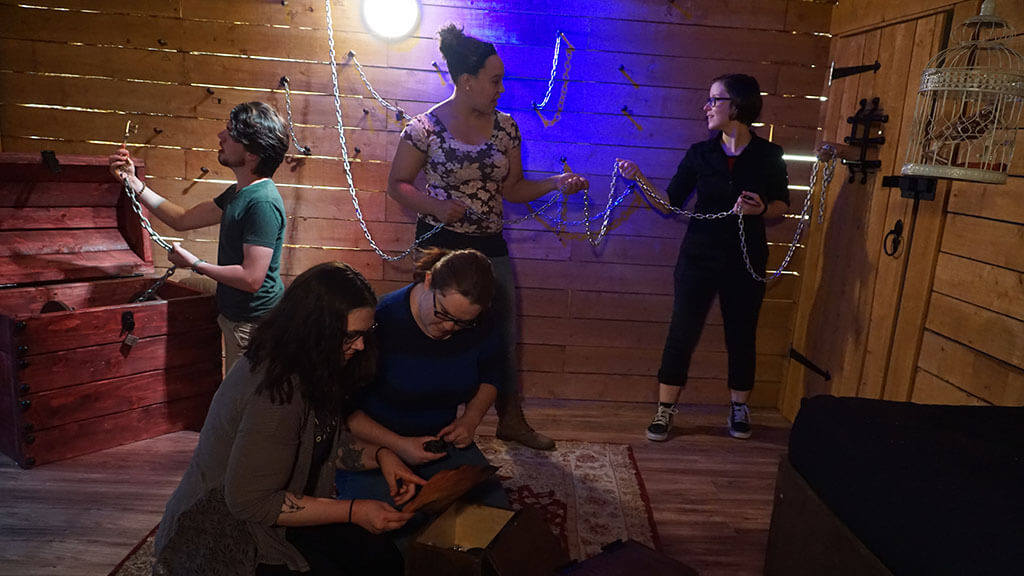 Gamepath hopes to encapsulate the best of escape rooms — a booming industry — combined with immersive theatrical magic and innovative translations of popular titles in Covid-secure venues in London and beyond. With over 10,000 escape rooms in existence around the world, Gamepath hopes to bring new audiences for live entertainment from the gaming sector with a fusion of theatrical storytelling and gameplay.
The UK gaming industry is projected to be worth £23bn by 2023, with the global boardgames market estimated to be worth some $12bn by the same year.
Development head Julia Posen came to the company after stints at Walker Books and BBC Worldwide, and the company comprises associate producer Paul Mansfield, development producer Tom Beynon, CEO David Hutchinson and CFO Philip Rowntree.
Hutchinson said that by working with household brands and developing them into innovative experiences, the company was hoping to bring in new audiences for live performances "who want to consume entertainment in a different way".
Posen said that in each project "we seek to ensure the creative heart is worthy of the brand name it's based upon".
"It's a responsibility taking such iconic properties into a live arena and making sure the experience really delivers something special to our audiences," she said. "Our projects will have genuine creative purpose and storytelling that honours all that has gone before."
In the aftermath of global pandemic and the shutdown of many mass gatherings, live entertainment experiences have become valuable marketplaces. The Gamepath initiative will allow people to enjoy live performance in a way that is conscious of health and safety requirements for social distancing.
H&R Entertainment Ltd is made up of Selladoor Worldwide, I Am Marketing, Desk Tidy Design, and Gamepath.