By RICHARD THOMAS
In terms of column inches, the biggest news to hit the EV world this quarter has been Tesla's annual shareholders' meeting, Battery Day, in September.
The assembled press quoted Elon Musk as saying Tesla would be selling a fully-autonomous car for $25k in "about three years". We here at the BV Motoring desk are interested in just how he's going to accomplish that.
Improvements in battery technology are an obvious answer, hence the odd name for the annual meeting. Tesla has secured its own lithium deposit in Nevada, enough to supply "all US-made vehicles for the future", according to Musk. It has also developed a new extraction process using table salt, increasing the amount of nickel in its batteries at the expense of cobalt, the mining of which has both humanitarian and environmental concerns (as reported in last Winter's BV).
This may or may not be linked to the announcement of cobalt-free battery technology by the University of Texas in July. Along with new battery tech, Tesla will also start recycling batteries in Q4 — and starts next week, at the time of writing. All-in-all, the new developments are set to reduce manufacturing costs by 56 percent and increase range by 54 percent. You would have thought that this would please the markets, but many commentators had predicted the announcement of a "million-mile" battery — so on the day Tesla's share price actually dropped.
Musk took a swipe at the idea of grid storage, saying "its utility is less than you think". Given that Tesla makes and sells its Powerwall batteries for off-peak home power storage, you could be forgiven for filing that under "Well, he would say that". He also claimed that Tesla batteries could enable flight by 2023, when they will reach an energy density of 400Wh/kg.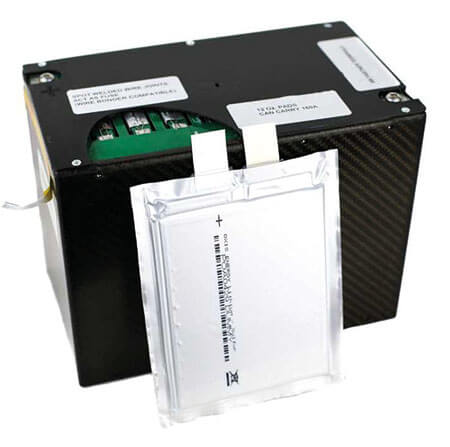 As reported in BV Autumn 2019, UK company OXIS Energy is already shipping 400Wh/kg batteries to its customers, including Bye Aerospace, and aiming for 500Wh/kg by the end of 2020 (pandemic permitting). The firm's current batteries last for 250 charge cycles, but the target for the near future is for 500 cycles, comparable to today's Li-ion batteries.
Airbus recently expressed the view that battery technology is developing too slowly; it is looking instead at hydrogen technology to get zero-emissions long-haul aircraft flying by 2035. However, Wright Electric in the US is still on course to get its battery powered Wright 1 electric airliner into service by 2030. Two opposing viewpoints on the future of battery technology in aviation, but Wright has recently (October 13) received the backing of the US Department of Energy. Its Advanced Research Projects Agency has awarded Wright Electric a $600,000 contract to support the development of electric motors and associated systems for commercial electric aircraft.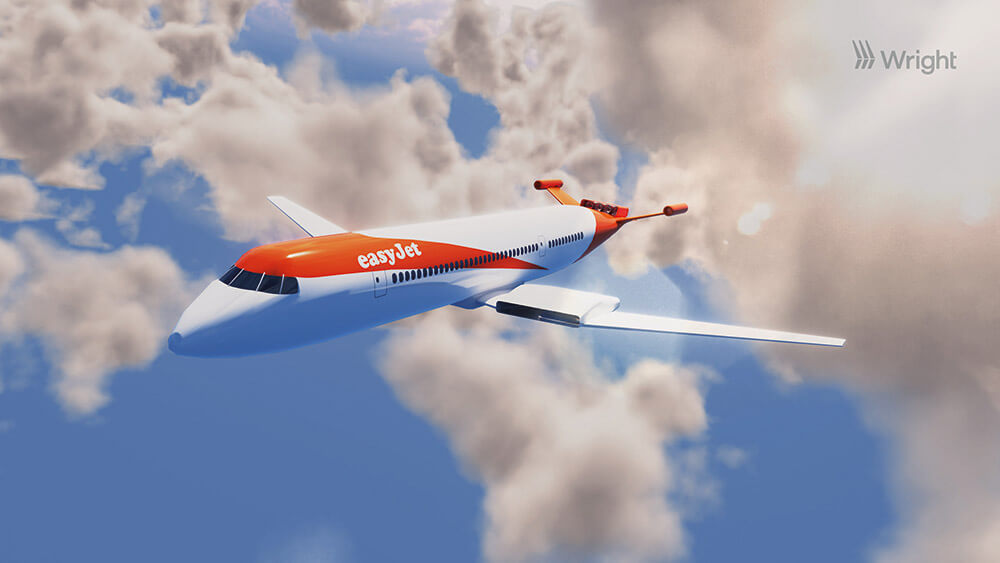 In other news, the plug-in hybrid (PHEV) has been described by Greenpeace as "wolf in sheep's clothing". Working with environmental pressure group Transport & Environment, Greenpeace analysed real-world usage data and found that, on average, PHEVs emit at least three times the CO2 claimed in official tests. Part of this is down to owners not plugging their vehicles in to charge them, instead relying on the engine to charge the battery on long trips.
Another factor is the cars' habit of switching to the more polluting engine mode when you would least expect it, for example when the windscreen demister is turned on. But it's not all bad news on the PHEV front. In these days of Ultra-Low Emissions Zones (effective in London) and weekday bans on older diesel engines (Paris), PHEVs from some manufacturers are rising to the challenge. New BMW and Ford models will use live location data to switch to battery-only operation within pre-defined zones.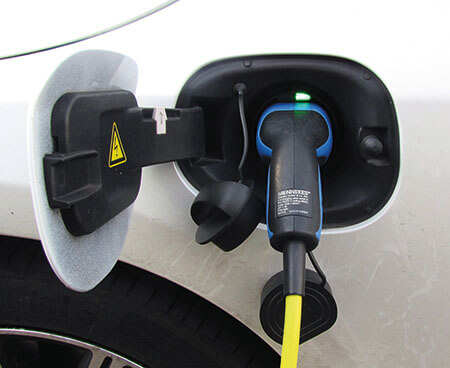 The option has recently been enabled for all compatible BMW PHEVs when they find themselves in London or Birmingham (UK), even though Birmingham's Low Emission Zone isn't expected to come into operation until some time in 2021. Ford has done the same for its Transit van, a long-time favourite of delivery drivers (and bank-robbers, if you've ever watched The Sweeney).
In mid-September, Scania launched its new fully electric truck, with a range of 250km if the 300kWh, nine-battery option is chosen. These can be fully recharged in under 100 minutes using a 130kW charger. There is also a five-battery option with a 130km range that charges in 55 minutes, and a PHEV with a range on battery power of 60km. Anders Lampinen, director of New Technologies, said sustainable, emission-free transport is an increasing requirement for transport companies. "More and more cities have established low-emission zones in centres, requiring alternatives such as electric propulsion," he said.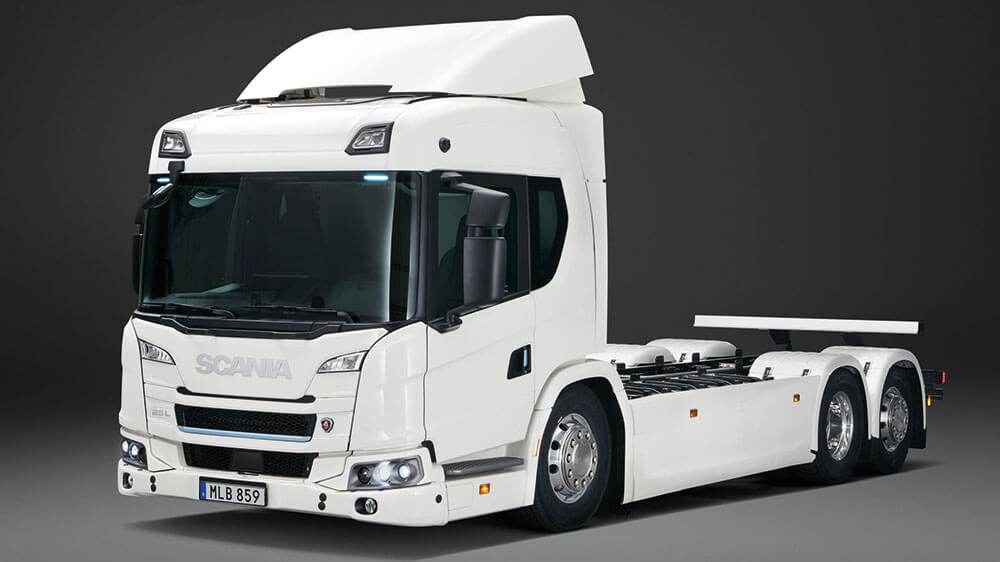 The trend towards electrification is often bemoaned by petrolheads, who love high-octane, high-performance internal combustion engines. But the performance sector of the EV market is growing, with strong, if not unanimous, support from sports car manufacturers. We covered the 200mph all-electric Evija from Lotus in the Winter issue of BV. Ferrari has entered the market with a PHEV, Porsche has the all-electric Taycan, and Tesla the Model S. Jaguar is in there, but its electric offering is an SUV rather than a sportster. Audi is tipped to replace its R8 conventional sports car with the RS e-tron in three or four years.
Which brings us to Rimac. The Croatian manufacturer of electric hypercars, part-owned by Porsche, is working with Audi on development of the RS e-tron. Now, according to Car magazine, Rimac is set to acquire the Bugatti brand from Audi parent company VW Group. Former F1 world champion and electric mobility fan Nico Rosberg has ordered himself a Rimac C_Two hypercar for delivery in 2021, but a tie-up with the famous Bugatti brand would arguably bring even more brand recognition and publicity.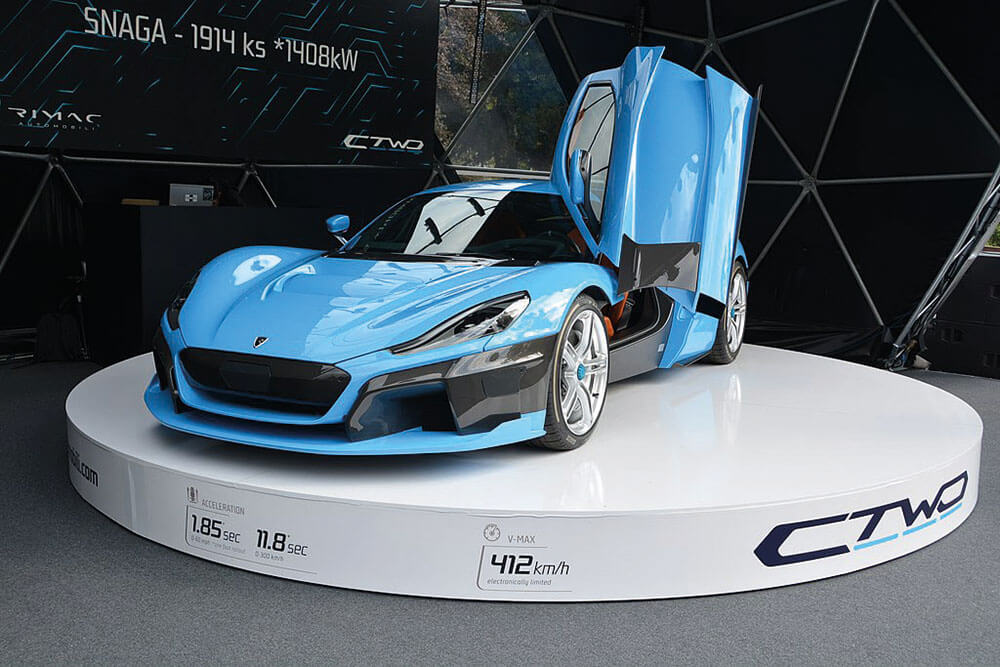 Despite all this progress, the CEO of British F1 team and sports car manufacturer McLaren, Mike Flewitt, thinks that full electric technology isn't ready for supercars, although that might be more to do with customer demand. In a recent interview with CNBC, he said: "We think we will move into full EV, let's say, in the second half of this decade. Full EV … doesn't really work in the supercar segment. We retain an internal combustion engine to provide the driving experience that the car is all about."
The UK government is planning to prohibit the sale of new petrol- and diesel-engined cars by 2035. Somewhat surprisingly, oil company Shell is not only supporting this policy but has called for it to brought forward to 2030. Needless to say, it has a cunning plan. Shell had been already been installing 50kW chargers across its network of petrol station forecourts when it installed its first 150kW charger in Battersea, London, last year. It also has an agreement with Ionity to install super-fast 350kW chargers across 10 European countries. And in February of this year, it submitted a planning application for the total conversion of its petrol station in Fulham, West London, to a state-of-the-art, all-electric charging station. The tide is turning.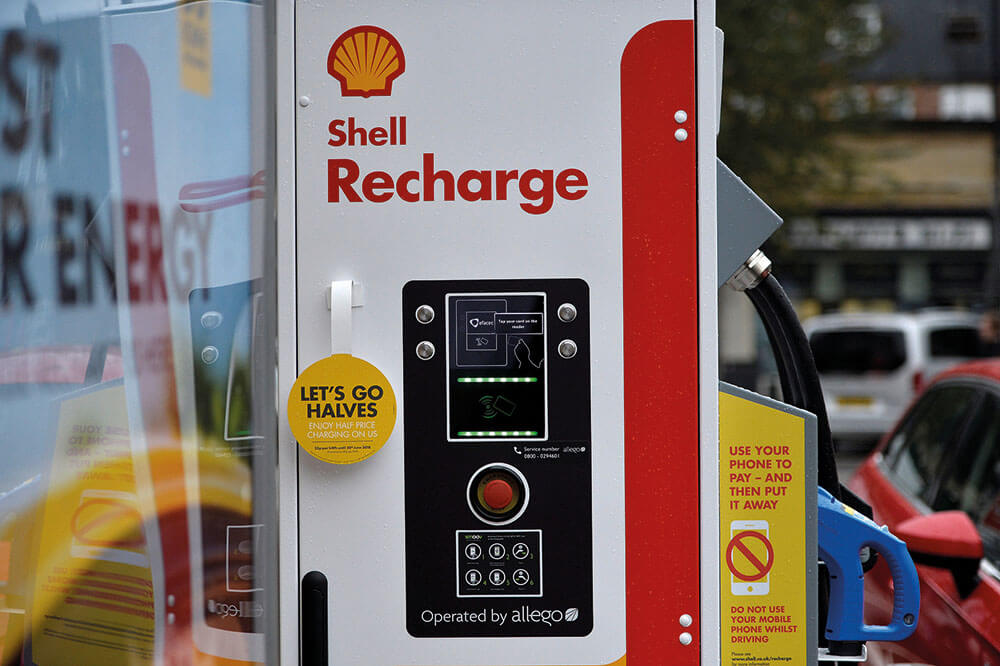 Last stop, Africa. In Kenya, the installed electricity generation capacity massively exceeds peak demand, and 93 percent of that comes from renewable sources: wind, solar, geothermal and hydro. Electricity generation, transmission and retail companies in the country have been tentatively starting to promote EVs, but they have a way to go to match the efforts in Ghana.
The proportion of Ghana's supply that comes from renewable hydro and solar sources is still less than half — but its installed capacity is more than double its peak demand. Providing a market for this untapped supply and reducing CO2 emissions by 15 percent by 2030 are the driving factors (sorry!) behind Ghana's Drive Electric Initiative. Ghanaian company Accraine is supplying BEVs and PHEVs as well as accessories such as charging stations for home or commercial installation. The low cost of electricity — less than $0.10/kWh for homes — is another factor encouraging EV uptake, with some people importing their own EVs directly from China.