By RICHARD THOMAS
THREE months have passed since the last issue of BV, each bringing more developments in the Electric Vehicles world — on the road and in the air.
***
The UK's government-funded Faraday Institution, an independent body for research into electrochemical energy storage science and technology, will award up to £55m to five UK-based consortia to conduct application-inspired research into battery chemistry, systems and manufacturing methods. The aim is to facilitate improvements in batteries used for transport and other applications, including grid storage with improved performance and cost characteristics.
***
Faraday CEO Neil Morris said improvements in cost, range and longevity were essential for prospective EV owners. A recent survey by Venson Automotive Solutions revealed that "range anxiety" caused by a perceived lack of charging infrastructure was a concern for 69 percent of UK motorists.
There are already more EV charging stations in the UK than conventional fuel stations (9,199 vs 8,396), but while a petrol- or diesel-powered car can be refilled from empty and be back on the road in around 10 minutes, an EV recharge takes longer. The drivable range of most all-electric cars is now greater than many people realise with advances in battery technology. As technology advances and prices fall, these concerns should lessen.
***
The VolksWagen group has made two recent EV announcements. It is offering a conversion kit and service for its classic Beetle models. The electric motor, drivetrain and battery systems are from its modern e-Up! Model (yet to be released). The conversion will be done by a specialist partner company, eClassics GmbH, near Stuttgart.
***
VW has also launched the first Porsche EV, the four-door, 616hp Taycan. It will be available in two models, the Turbo and the Turbo S. Porsche says this is so potential buyers can make valid comparisons with competitors, but outside of Porsche (including here on the BV motoring desk), the general feeling is that the moniker "Turbo" doesn't really belong on anything that doesn't have an internal combustion engine. More marketing waffle…
***
A year ago, in the Autumn 2018 issue of BV, we reported on the British engineering company Dyson and its plans to develop an electric car. In early October came news that although Dyson's engineers had developed "a fantastic car", it wouldn't be commercially viable.
The company hasn't been able to find a buyer for the project and closure was inevitable. Dyson is planning to continue expansion at sites including the Hullavington airfield, and it will work on related technology such as batteries, sensing systems, robotics and machine learning. Chief engineer and founder James Dyson said the firm's batteries "will benefit Dyson in a profound way and take us in exciting new directions".
***
Following up on our article on electric flight a year ago, Bye Aerospace is moving forward with the development of new, lighter batteries in conjunction with UK company OXIS Energy.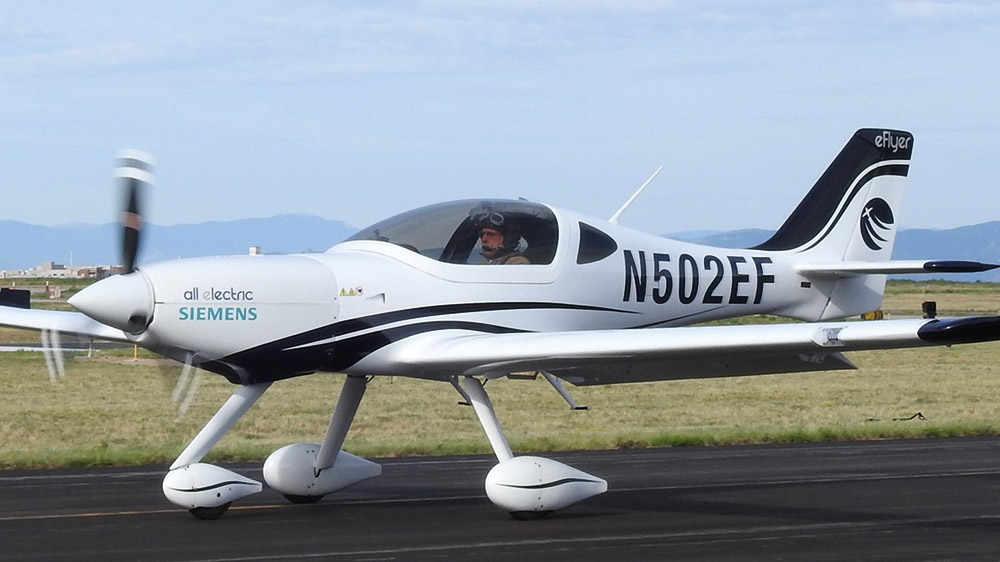 The technology is based on lithium and sulphur (Li-S). OXIS expects to achieve 500 Wh/kg by early 2020, saying that its Li-S cells and battery systems are ideally suited for aviation, being 50 percent lighter than current Li-ion systems. CEO George Bye said OXIS could provide a Li-S battery cell that "is truly a game-changer".