AFTER almost 180 years in business holiday firm Thomas Cook has collapsed — leaving 150,000 Britons stranded abroad.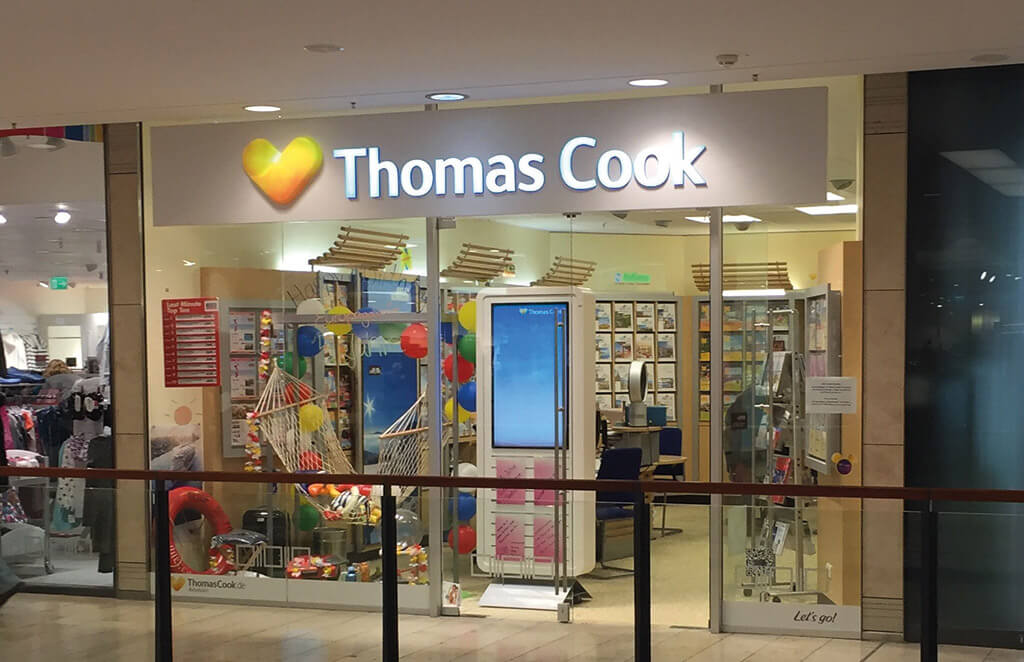 The UK Civil Aviation Authority (CAA) said the tour operator — founded by eponymous cabinetmaker Thomas Cook in 1841 — had ceased trading. Business Secretary Andrea Leadsom said there would be an investigation into the circumstances of the liquidation.
Thomas Cook CEO Peter Fankhauser expressed his regret at the situation and apologised to customers and employees. The collapse has sparked a mammoth effort to bring stranded travellers home. The Department for Transport says UK customers will be repatriated as close as possible to their scheduled return dates. They will be booked onto free flights or another scheduled airline, but some may need to book their own flights and reclaim the costs.
The BBC and other news outlets estimate that tens of thousands of holidaymakers are due to return to Britain early this week, most on 45 flights chartered by the government. EasyJet and Virgin have supplied aircraft for Operation Matterhorn, the biggest repatriation effort in peacetime.
The CAA is contacting hotels where package customers are staying; the cost of their accommodation is expected to be covered by the government through the Air Travel Trust Fund and Air Travel Organiser's Licence scheme.
Thomas Cook secured a £900m rescue package from its largest shareholder, Chinese firm Fosun, in August. A demand from banks to raise a further £200m in contingency funding is understood to have scuppered the deal.
The collapse has been blamed on political unrest in destinations such as Turkey, the recent heatwave and customer uncertainty because of Brexit.
The company has been closing shops to cut costs, but still has 500 outlets with attendant costs, disadvantaging Thomas Cook whose competitors are mostly online. About 22,000 jobs around the world are understood to be under threat.
Thomas Cook customers whose future holidays have been cancelled should be able to claim a refund.