By RICHARD THOMAS
STARTING with company news, UK sports car marque Lotus is following MG to China. It signed a deal with Chinese EV maker Nio and started work on a new global HQ in Wuhan last August.
A new factory is scheduled to open later this year; the first car off the production line will be an SUV, to be followed by a four-door coupe in 2023. The Evija, however, an all-electric sports car, will still be built at the traditional home of Lotus, Hethel, in the UK.
Much has been said about the $25,000 price point for electric cars. Chinese manufacturer BYD announced its new model, the Dolphin, at last year's Shanghai Motor Show, and since November has been taking pre-orders at between $15k and $20k after incentives. BYD is already selling its Tang model in Europe through dealerships in Norway and Sweden.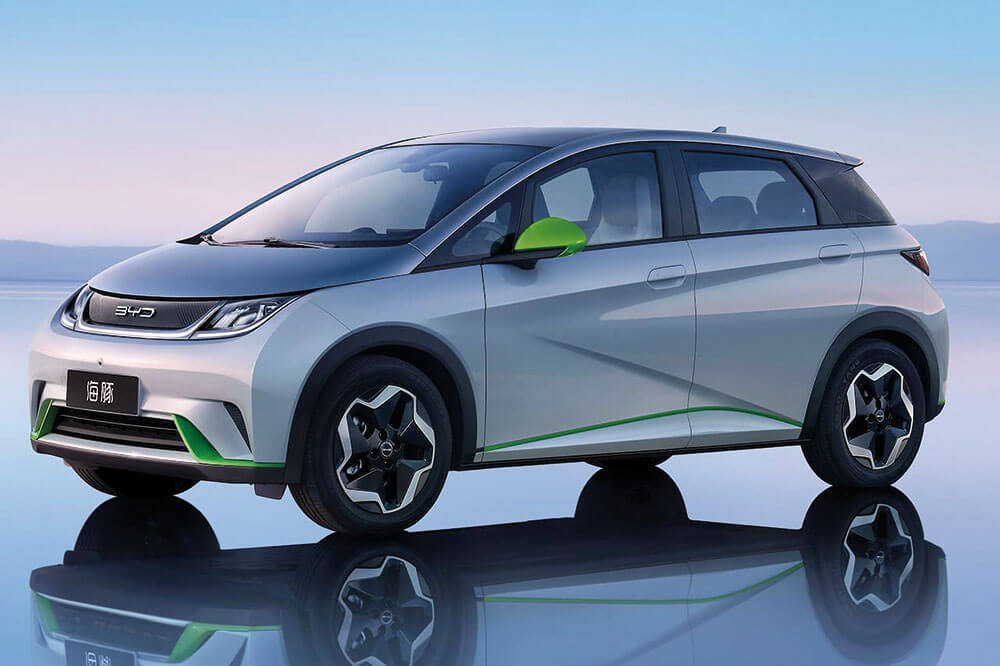 It was at Tesla's 2020 Battery Day that Elon Musk hinted at a sub-$25k Tesla "within three years". More details emerged last Autumn, when rumours of the new car began to spread. It was to be a hatchback, smaller than Models 3 or Y, and possibly fully self-driving to fit the role of a "robotaxi". The start of production is slated for 2023, probably in Tesla's Chinese factory — and quite possibly it will come without pedals or steering wheel.
Staying with Tesla, at the end of December the firm announced the recall of 475,000 vehicles. Over 350,000 Model 3s were having rear-camera issues, and nearly 120,000 Model S cars were blighted by the front trunk lid/bonnet opening "without warning (to) obstruct the driver's visibility, increasing the risk of a crash". In December 2020, there was an anecdotal report of a Tesla Model Y losing its glass roof on a California highway. The dealer reported that either the seal had been faulty, or someone at the factory had forgotten to seal it properly.
New EV entrant Ford was quick to mock Tesla — the same would never happen with Ford's Mustang Mach-E — but it did. Just nine months later, Ford had to issue recalls for two similar faults, one affecting a glass roof and the other affecting the windscreen. In both cases, Ford admitted that the items "may not be properly attached".
Unperturbed, in September Ford announced a new EV factory in Tennessee and two battery plants in Kentucky. The $11.4bn investment will help it "build zero-emission cars and pickups at scale for American customers". Ford also set three Guinness World Records with its Mustang Mach-E. On the journey from John 0'Groats to Land's End, the Mustang recorded the lowest energy consumption (6.5-miles/kWh), shortest charging time (43m13s), and fewest charging stops — one.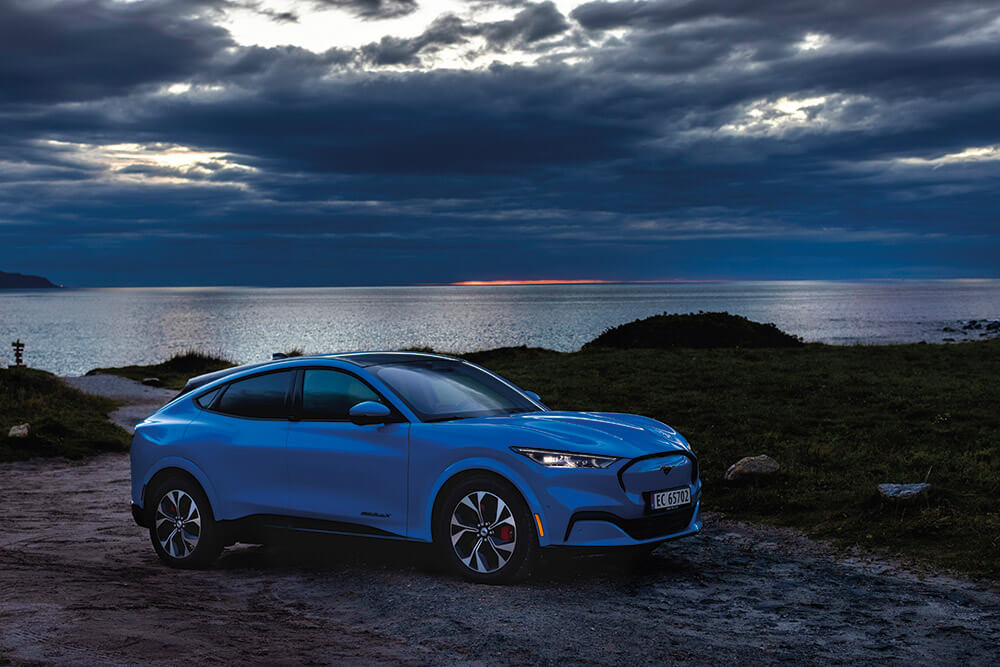 German manufacturer VW announced a compact electric car at the Munich Motor Show aiming to halve the price of a Tesla. The ID Life, to be launched in 2025, will cost €20,000, compared to the current price of €40,000 for a Tesla Model 3. It won't win any prizes for looks, but the proposed features inside, if they materialise, could be revolutionary. Time will tell. VW has also released pictures of how the electric re-imagining of its classic microbus will look. VW confirmed that the full launch will take place on March 9, with sales starting later this year in Europe and in 2023 in the US.
Also at Munich, BMW showed off a concept EV fully constructed from recycled and recyclable materials. The iVision Circular includes a solid-state battery made "almost entirely using materials sourced from the recycling loop". In an interview with Australian WhichCar? in September, the BMW i4 project leader David Ferrufino said a range of 600km (373 miles) should be enough with public charging infrastructure.
Mercedes was there as well, unveiling six new electric models and concept cars as it transitions to being an electric-only manufacturer by the end of the decade. Meanwhile, Audi unveiled the Grandsphere, an EV saloon with level four autonomy that it compares to "first-class flight".
***
Regular readers will know that the EV world encompasses more than cars. Two-wheelers are well represented with the Harley Davidson Live-Wire and Lightning Strike in the US gaining fame and good reviews. But there is also good news coming out of Africa. In Rwanda, start-up Ampersand is supplying not just electric bikes but the entire maintenance and charging ecosystem required to run them. There are around 25,000 motorbike taxis in the Rwandan capital Kigali alone, with an estimated five million across the whole of East Africa.
Ampersand's locally made electric bike is cheaper to run and better for the environment than the traditional ICE bikes. Each driver rents a battery from the company, and rather than charging when it needs replenishing, swaps it for a fully charged one — with the driver paying for the energy used.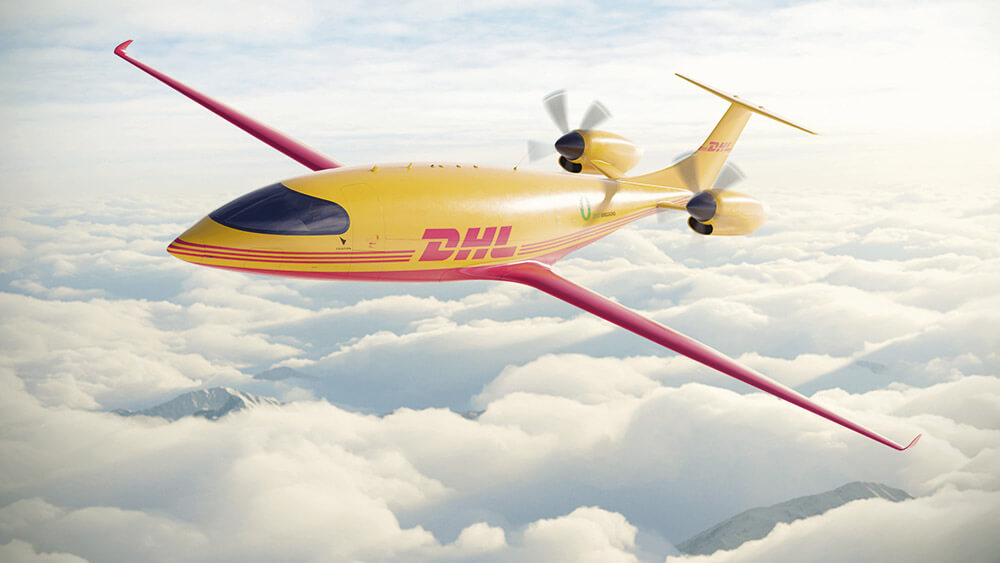 Taking to the air, courier company DHL has ordered 12 all-electric delivery planes from Eviation. They are expected to enter service in California in 2024, gradually replacing conventionally powered aircraft. The Eviation Alice can carry just over 1,000 kg, with a range of 800 km. Recharging takes 30 minutes and can be done while the aircraft is being loaded and unloaded.
Also to be introduced in 2024 are electric air taxis in Sao Paolo, Brazil's most congested city. In a multi-nation deal, Dublin aircraft leasing company Avalon has agreed a partnership with Brazil's biggest airline, Gol, and the country's leading transport operator, Grupo Comporte. The deal involves the leasing or purchase of 250 VA-X4 eVTOL aircraft, made by Vertical Aerospace in Bristol in the UK.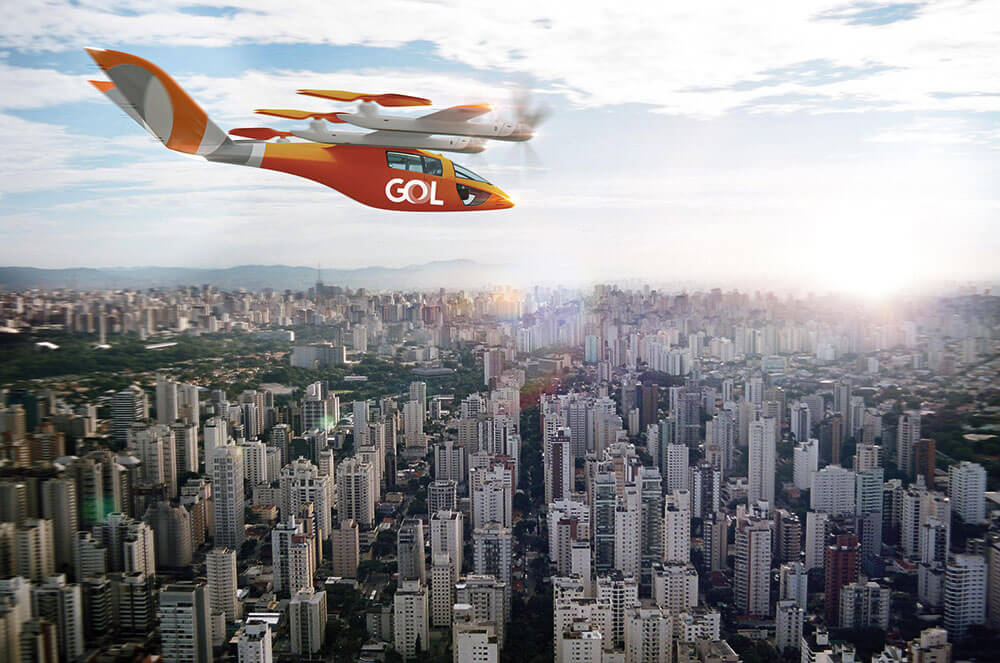 Another eVTOL in the news is the Jetson ONE from Sweden. This is a single-seater that looks like a large drone. It currently has a flight duration of 20 minutes when fully charged, but founder Peter Ternstrom expects that to rise as battery technology improves. The US Federal Aviation Administration allows this class of vehicle to be flown without a pilot's licence, but on launch in 2023 Jetson are planning to only sell the ONE to qualified pilots, with a further training course included.
***
Chinese battery manufacturer CATL has started production at its new battery factory, which once completed will be the world's largest — three times the size of Tesla's Gigafactory in Nevada. CATL is a major battery supplier to Tesla in China, currently making the ubiquitous Li-ion batteries used in most EVs. But once development is complete, production is expected to switch to the new sodium-ion (Na-ion) batteries that the company announced last summer. These can charge from 0 to 80 percent in five minutes at room temperature, offer greater thermal stability than Li-ion and retain much greater capacity at low temperatures. Na-ion cells can be mixed with Li-ion cells in the same battery pack, giving car manufacturers greater flexibility.
Israeli battery developer Storedot has launched a fast-charging battery cell in Tesla's 4680 format which it claims can be fully charged in 10 minutes. Other recent battery developments that could greatly improve charging and range of EVs include solid-state, zinc-bromide and chlorine technologies.
Australian mining company Fortescue Metals is the fourth-biggest producer of iron ore in the world. Owned by Australia's richest man, Andrew Forrest, it is aiming to be carbon-neutral by 2030, and to this end has set up a clean energy unit. Its latest move is to purchase Willams Advanced Engineering (WAE), the battery and technology arm of the Williams Formula One team. It plans to use WAE's technology to power freight trains, heavy industrial equipment, and haulage trucks. "This announcement is the key to unlocking the formula for removing fossil-fuel powered machinery and replacing it with zero carbon emission technology," said Forrest.