The pandemic pain in Spain falls mainly on the lower end of the property market — but, as HAL WILLIAMS discovers, international second-home owners are still beating a path to the Costa del Sol…
LAST year there were 415,748 property transactions in Spain, the most popular European market for British second-home buyers.
The country had suffered a 2.4 percent lapse in sales and purchases in 2019, a figure overshadowed by 2020's nosedive. There was a 17.7 percent fall in sales, the biggest drop since 2011 according to local media. Total transactions in 2020 were almost 100,000 down on 2019.
Market analysts say the drop is less dramatic than that seen in 2008, when the global financial crisis sparked a 29 percent fall. Foreigners, the bulk of them British, still bought 46,300 Spanish properties in 2020. But that, too, is down on 2019 — by 26.5 percent.
Recent changes provide some solace for Brits wanting to invest in Spanish soil. With newly announced coronavirus travel regulations, Britons are now allowed to leave the UK to prepare a second home for sale or rent — "reasonable excuses" to travel outside the UK. The exemptions allow travel in connection with the purchase, sale, letting or rental of a residential property. This new freedom includes the right to visit an estate agent, developer sales office or show home, view residential properties to rent or buy, and/or prepare a property.
Brits head the list of foreign buyers in Spain, accounting for more than 6,000 recent purchases, and they are closely followed by the French, the Germans, the Swedes and the Dutch.
Economic instability and travel restrictions because of the pandemic have slowed the rush for that place in the sun. Spain's Property Registers were closed during the state of emergency, with transactions carried out remotely. New and second-hand home sales both took a significant knock.
But A Place in the Sun presenter Laura Hamilton recently told the UK's Express newspaper that — considering the double whammy of Brexit and the pandemic — the market has been "buoyant". Spain's leading online property portal, Idealista, has also expressed confidence in 2021 – but local estate agents are divided.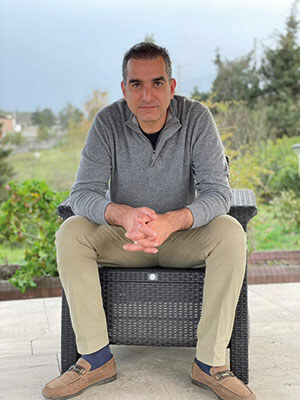 Ardelon "Eddie" Manzari, CEO of Sanpedro Grupo, based in San Pedro de Alcántara, near Marbella, is one who, for the moment, is embracing the uncertainty. The property landscape in the Costa del Sol has changed, he says, along with the economy. But he is able to draw some positives from the situation.
Manzari established his firm with the construction of its own apartment hotel in 2003. Sanpedro Apartamentos, as a company, was established 2006. "We are family-run business," he says. "Over the years, we have expanded to include sectors such as long and short-term rentals.
"In the past three years we moved into sales, which has been great, as we can offer much more to our clients. We are a small company, but we have big ambitions. We are focusing on the future growth of the sector. The future is bright for the Costa del Sol, especially in Marbella area."
He says that the new reality dawned slowly. "We were aware of what was going on the other side of the world — in China — in January 2020," he says, "but we never expected such a devastating effect worldwide. I'd say it was around about mid-February when we had to start preparing for the worst and then lockdown came on March 12.
"Overall, it was good year. Don't get me wrong, it's been very challenging, lots of video calls and virtual tours of properties with mobile devices. But real estate has been amazing, we have had many leads from international buyers as well as locals."
And, of course, the property market is not all about sales. "In our reform and construction department we have seen a good increase of volume of work as our clients look to upgrade or reform their property."
He's putting his money where his mouth is: "We are about to start our new project, four apartments in San Pedro's 'old town'." Some see it as a bold move, but Manzari believes there are clients waiting.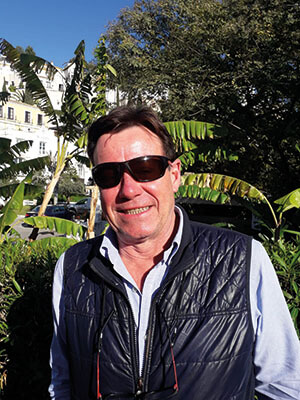 Over the past three years, the market has been dragged down by the uncertainty surrounding Brexit. Sean Cusack, owner of the real estate firm Private Property, has been operating near Marbella for 10 years. "Brexit isn't yet causing problems," he said, "other than with Britons not being able to travel or send money to Europe." But he added: "I'm sure there are many more problems out there."
Manzari says "it's still early days", and remains optimistic. "Our clients tell us they have every intention coming to Spain for holidays, as well as investing.
"I would say there is not going to be big change in the long term. Once the borders open the market will rebound and hopefully the market for the UK will pick-up once again. UK buyers play a major role in Spain, especially in Marbella."
Any slack in the market has been largely picked-up by the Spanish themselves, says Laura Jane Sweeten, administrator of La Heredia Real Estate Solutions. La Heredia is an urbanización, a cross between a mini suburb, a village and a gated community, nestled on a hillside a few kilometres from Marbella. This settlement's famous for its sea views and quaint, brightly coloured homes — which have historically been largely foreign-owned. It's a niche market Sweeten and her colleagues have more or less cornered, but "the demographic of our clients has changed", she says.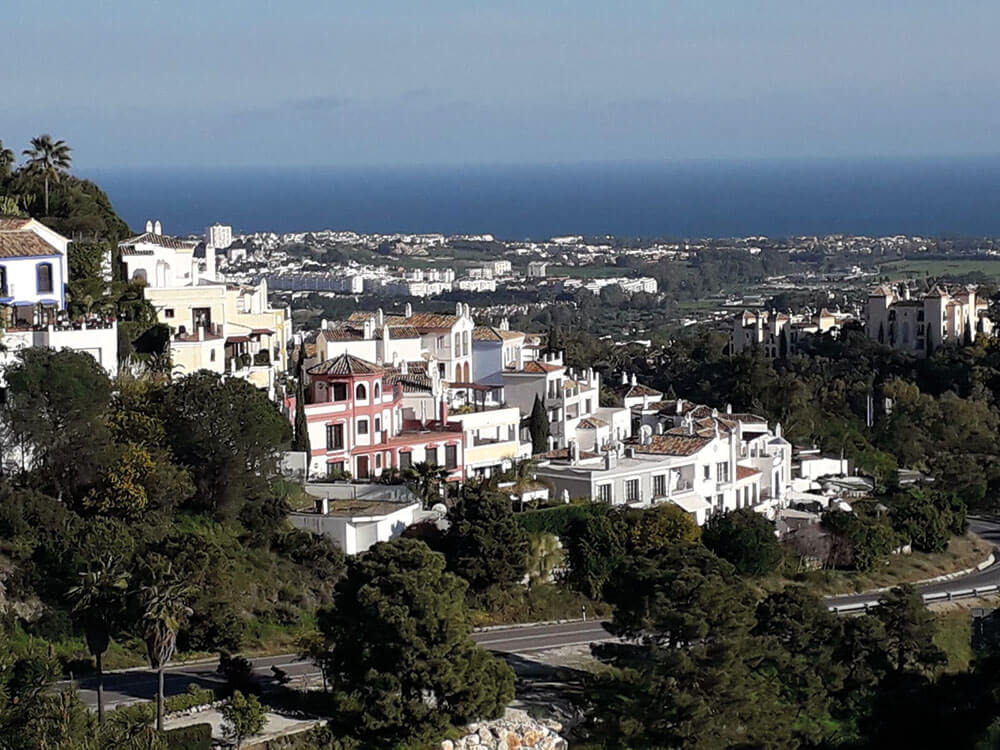 "This past year our buyers have been mostly Spanish residents looking for a second home, or Scandinavians and other northern Europeans looking to move here permanently, or retire here. The nationality of our clients has changed, and so has the ´type´ of client — from the holiday-home market to more permanent residence."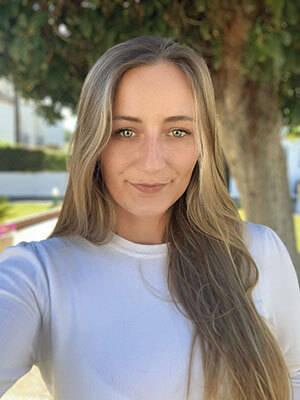 Another trend Sweeten has noticed and embraced: the virtual tour. "Most recent sales have been to buyers who viewed the properties before lockdown, but some have taken virtual tours of a property," she says. "We're reading of other virtual tour sales being made, not only in Marbella but also in other parts of the world. We expect more sales of this nature."
Other agents agree that those northern European buyers are keeping the Spanish market afloat right now. "The Scandinavians are renting and purchasing more than ever, recently, and soon they'll hold the majority of the market," says George Short, managing director of another Costa del Sol company, Sidney George Property. He's been operating in the region for six years, and is confident that a Scandiboom is starting.
"We have mixed bag of clients from around the EU," says Manzari. "There's another segment of buyers: non-EU citizens looking for a 'golden visa' have been very active. Middle Eastern clients have also been investing.
"I'd say travel restrictions have made our work that much harder, as we have had to do all the work online. And the restriction for buyers who had the intention of coming to Spain and making purchase has been very frustrating."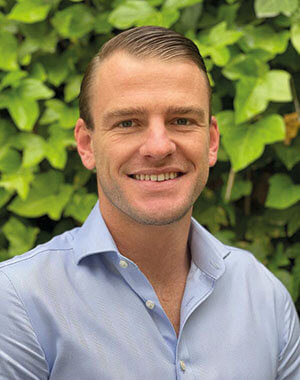 Short says he has never seen so much activity in the €3m-plus sector of the market. "In the luxury gated community of La Zagaleta — in 2021 so far — properties worth over €80m have been sold, including Villa Cullinan: asking price €32m. Many high-net-worth-individuals are seeking luxury second homes in the Marbella area." And it's easy to see why, he says: "Along with a great climate, the area has a cosmopolitan feel, and many hospitality venues and shops are open — unlike most of Europe right now."
Manzari, like other professionals, saw his earnings drop in 2020. "Bookings for our apartment hotel are down by 90 percent. The real estate side has been down too, but under the circumstances we can't complain." Others, Cusack and Short included, say 2020 was a surprisingly good year.
There was room for improvement in terms of official aid from the Spanish government, said Manzari. "In terms of assistance, there hasn't been much. The government has been very slow to react; it all depends on which sector of the economy (is being addressed)." There has been some help for employees, who are given ERTE (as the Spanish furlough is called), and some firms have been offered deferred loans. "It would have been good if there was actual, direct help to companies that have been affected," says Manzari.
But, perhaps predictably, the top end of the market has remained healthy. Million-euro homes have been snapped up on an almost monthly basis, Manzari says, "which is amazing for Marbella, a small town".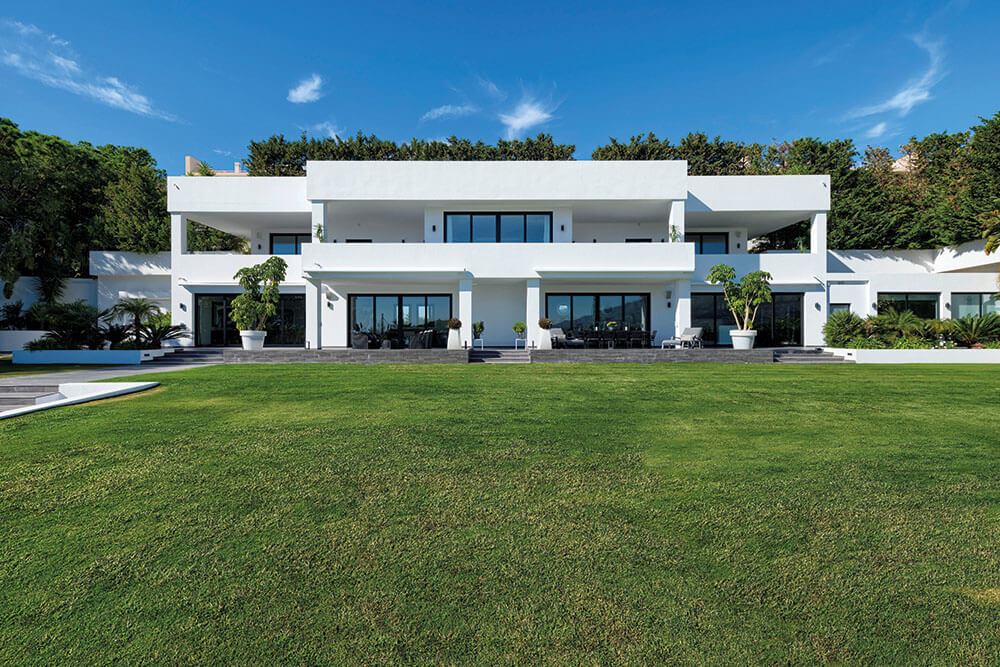 "Wealthy buyers have been buying Covid retreats," Cusack agrees, "so the upper end of the market, say €2m-plus, has had a very good run."
Short — whose firm has an average listing of €4m, with a high of €55m — is even more emphatic: "This sector is the most active we've ever seen it. From €3m to €15m, almost every modern, contemporary property has been sold in the last year. It's phenomenal.
"We deal with a lot of celebrities, premiership footballers, reality TV stars and sportspeople. We operate mainly in Spain, but also in Dubai, Ibiza and Miami. Because of the closed borders in Spain along with the travel corridors, a lot of our usual clients have asked us to find them properties in Dubai or Miami. It hasn't been an easy task.
"We were recently asked to find a villa in Miami for one of the current heavyweight boxing champions, for just two weeks. Miami is one of the few cities in the US that's 'open', and it's the busiest we'd ever seen it, what with Spring Break, Passover and then Easter. Almost every high-end villa had been booked and prices were double what they usually are. A villa for 10 guests required a budget of $180,000 to $220,000 — per week — which far surpasses the most expensive properties here in Marbella."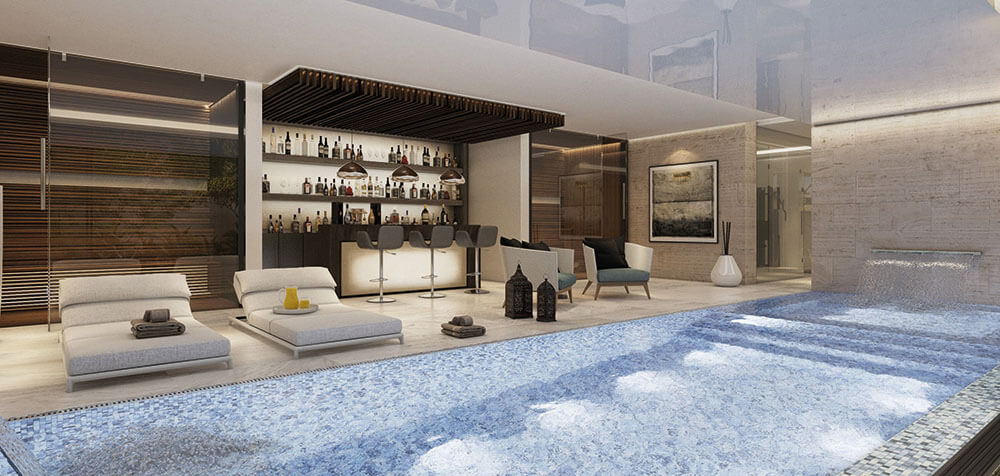 Luxury-level homes have been the "engine" of construction and sales in Marbella, says Manzari. "Over the past few months, we've have had lots of leads and enquires. That market has been adjusting nicely under the circumstances."
Even the luxury market is beginning to slow slightly for Cusack, "but there are signs of pent-up demand. possibly to come later in the year", he says. "The average price of properties on our books probably would be €4m."
People are also moving to Spain to rent and work remotely, says Manzari, of the pandemic's upside. "This is likely to be the trend from now on. Marbella has long been popular as one of the more desirable places." Brexit will have a role to play in this for the UK, others note.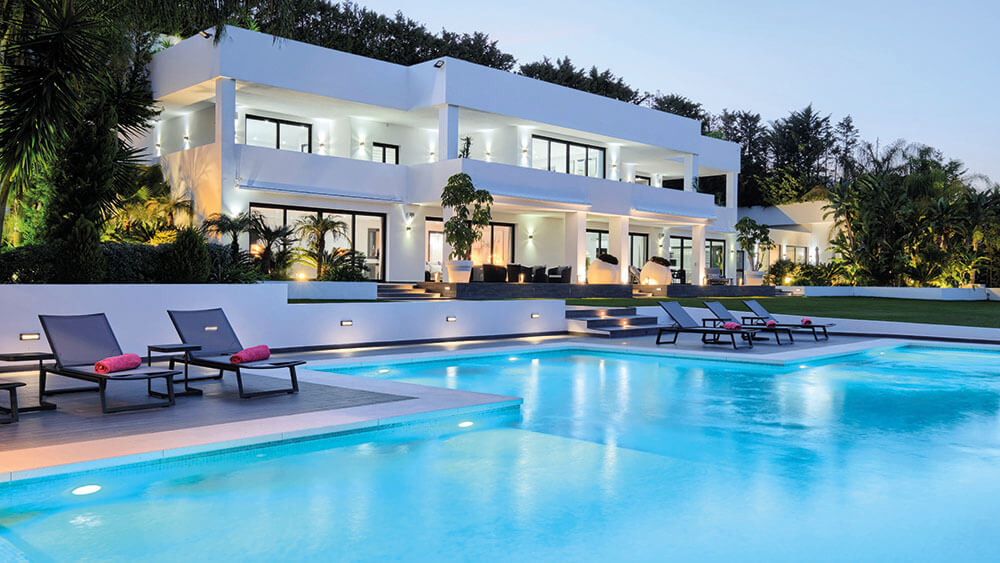 What changes to legislation or restrictions would professionals like to see? "That's tough one," admits Manzari. "I think the IVA, the 10 percent tax that people have to pay for land registry, is high in comparison with other EU countries. Lowering that would be beneficial."
Short has some specific complaints. "Brexit has not affected us very much, as we have a diverse nationality base of clients," he said. "UK clients are still interested in Spain, and particularly the Costa del Sol, but a new law states they can only spend 180 days in Spain over a six-month period. We hope that there will be a bi-lateral agreement that changes this.
"We do lots of holiday rentals. This year we've had cancellations because of closed borders and Spain only allowing in Spanish nationals and residents. We continue to take bookings for the summer, but every client now demands a clause stating that if travel restrictions make it impossible to travel, they'll be entitled to a full refund.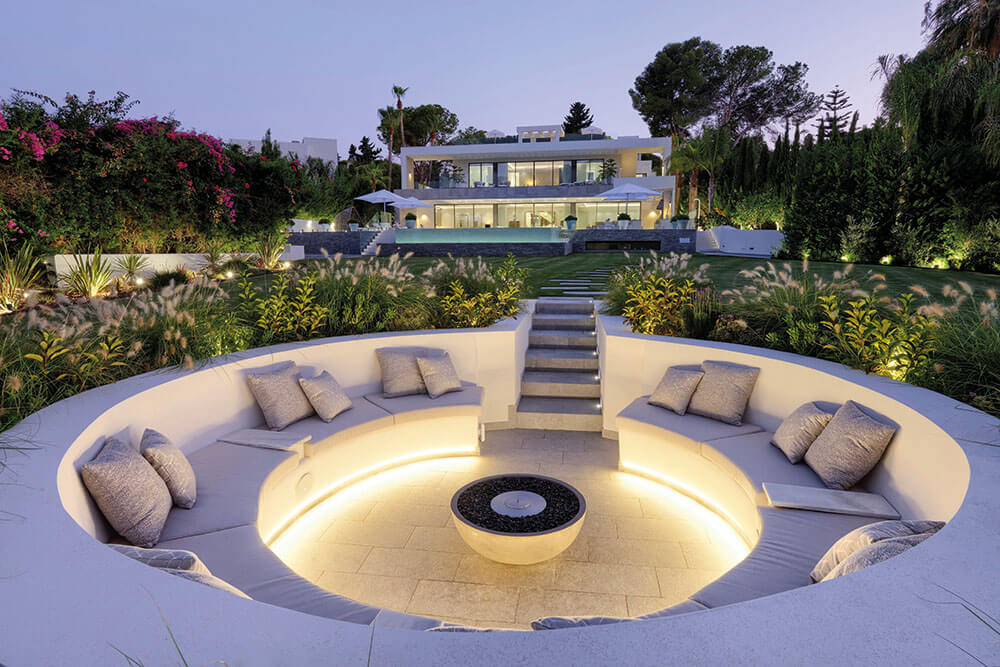 "Many owners accept these terms, but in no way does it guarantee the booking will be fulfilled come the check-in date. Everything is changing, every week, making it very difficult to plan a vacation.
"Travel restrictions have also had a huge effect on the hospitality industry; there's no footfall or passing trade. This has led to a massive fall in revenue for many of these businesses."
But Short remains confident for the future: "Despite Covid-19 and some of the detrimental effects, Marbella has always been able to withstand economic crises in the past and will do so once again. This is due to the nature of what it offers; it has created a micro-economy protected from the outside world. People will always have the desire to travel, and there is a lot of money in the world today. More than ever, Marbella is an attractive place to visit.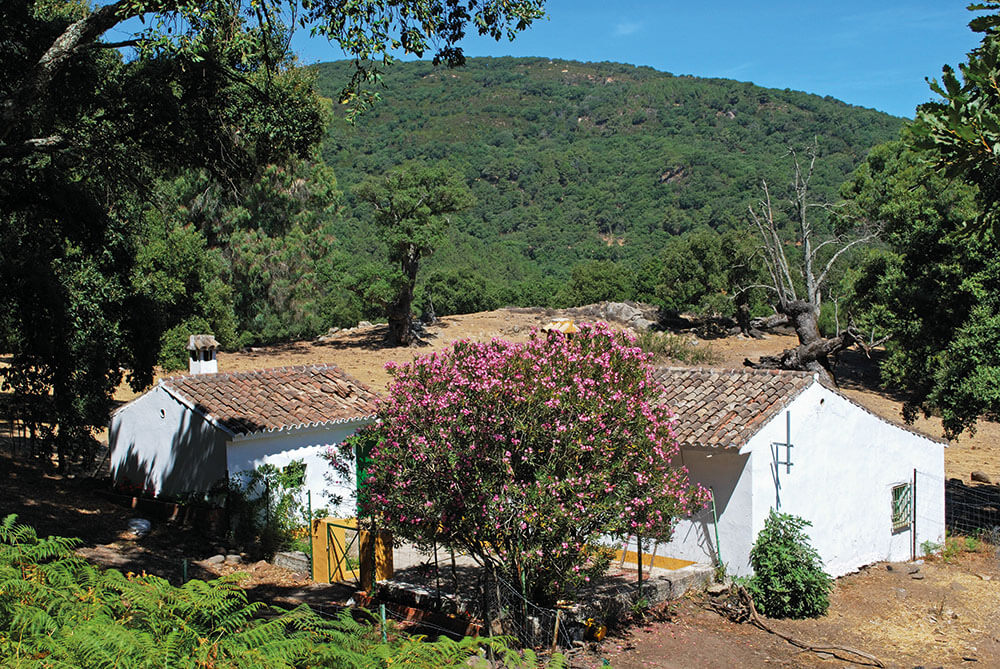 "There's a huge amount of confidence in the market, here and the surrounding areas on the Costa Del Sol. We're patiently waiting for the travel corridors to reopen. Once that happens, we're expecting a massive influx of buyers."
Sweeten shares the optimism. "Everyone's been able to really evaluate their lifestyle in this past year, and now they're making changes. The buyers are still there; it's just a different type of buyer."