UN SECRETARY-General Antonio Guterres is backing proposals for the creation of an international AI watchdog body.
The rapid advance of generative AI like ChatGPT —  launched just six months ago and now the fastest-growing app of all time — has spooked experts with its ability to create deepfakes and spread misinformation.
Alarm bells were "deafening", said Guterres, noting: "And they are loudest from the developers who designed it. We must take those warnings seriously."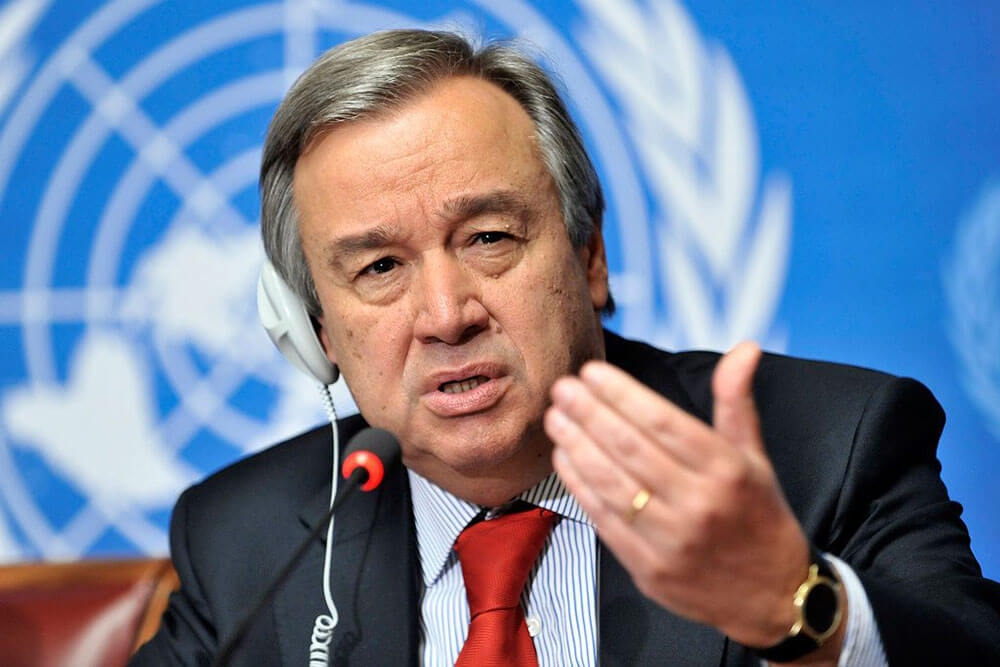 He announced plans to start work on a high-level AI advisory body by the end of the year. It will regularly review AI governance arrangements, and offer recommendations on how they can be aligned with human rights, the rule of law, and common good.
"I would be favourable to the idea that we could have an artificial intelligence agency … inspired by what the international agency of atomic energy (IAEA) is today," Guterres said.
He believes "only member states can create it, not the Secretariat of the United Nations". The Vienna-based IAEA was created in 1957 to promote the safe and peaceful use of nuclear technologies — while watching for violations of the Non-Proliferation Treaty (NPT). It has 176 member states.
ChatGPT's creator OpenAI said last month that a similar body could place restrictions on the deployment of AI, vet compliance with safety standards and track the use of computing power.
British Prime Minister Rishi Sunak supports the idea and wants the UK to be the home of global AI safety regulation. Britain will host a summit later this year on how co-ordinated international action can tackle the risks of AI.
Joanna Reynolds, MD of marketing agency Bordeaux & Burgundy said firms were already benefitting from AI — with few safeguards in place. "It's critical to get the balance right between protecting users without slowing innovation," she said.
Sjuul van der Leeuw, CEO of marketing automation platform Deployteq, said AI can be helpful, "but the idea of raising global standards through a global watchdog could help build confidence".
"Used correctly, AI can bring huge benefits, but ensuring companies and individuals follow best practice will allow a level of accountability and governance."