Once held up as a benchmark of luxury long-haul air travel, the company's determination not to jump on the low fair bandwagon looks like it may backfire. Has expensive style lost out to the business vision of cheap substance?
By Darren Parkin
CATHAY Pacific – the luxury flagship airline of Hong Kong – has announced it will be cutting almost 600 jobs this year.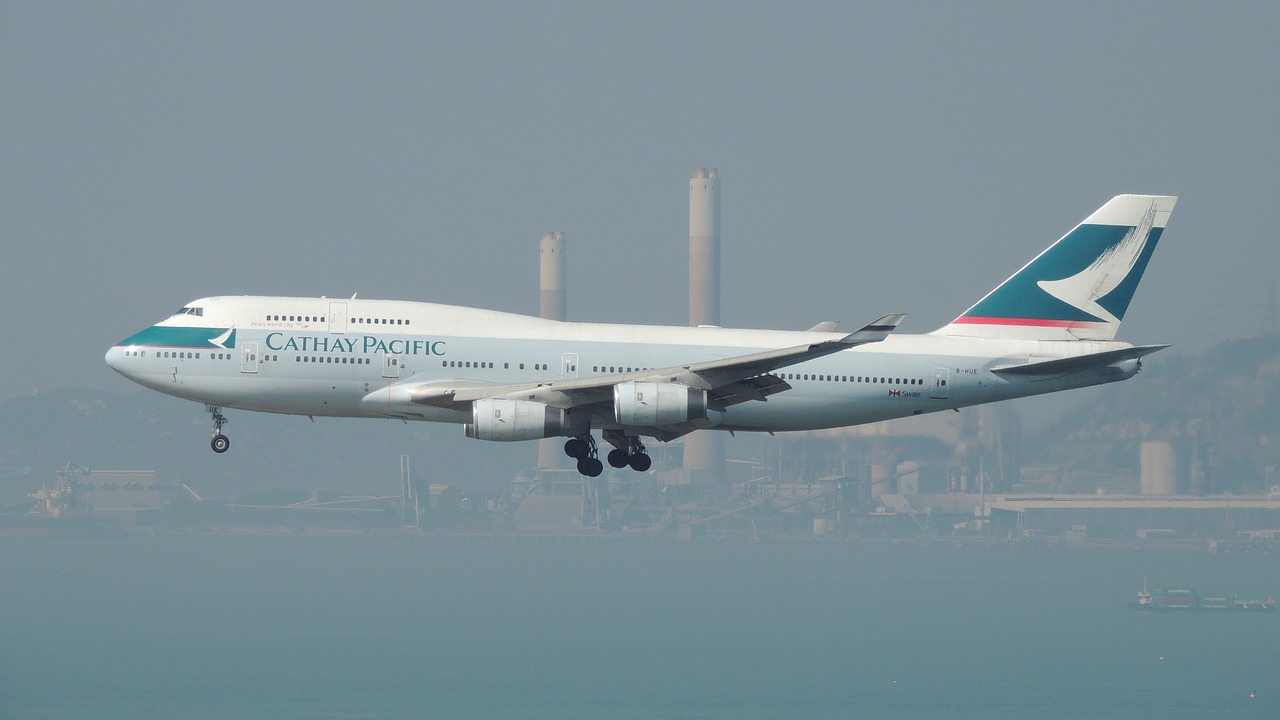 A quarter of those job losses will be management roles at its headquarters as the airline embarks on what it has described as a 'transformation programme' aimed at tackling the rise of competition from mainland China, coupled with a fall in the number of passengers opting for premium class travel.
Following 190 managers out of the door will be 400 staff who were warned their jobs were at risk earlier this year after Cathay Pacific posted its first annual loss in almost a decade. At the time, the company said it would commit itself to a three-year cost-saving exercise that would, over that period, save around 30% in employee costs. It represents the airline's biggest restructuring in 25 years.
Although drafted up and approved by outgoing chief executive Ivan Chu Kwok-leung, the cuts will be overseen by his replacement – Rupert Hogg, who has already cited 'tough but necessary decisions for the future of our business and our customers' in his opening addresses to his new workforce.
"Changes in people's travel habits and what they expect from us, evolving competition and a challenging business outlook have created the need for significant change," he said.
"As we look to the future we will have a new structure that will make us leaner, faster and more responsive to our customers' needs.
"It is the first step in the transformation of our business – we want to invest in and improve the experience that we offer people in Hong Kong and around the world, to find new ways to give our customers what they really want and need."
The move has been pushed through following a set of figures for 2016 which, ultimately, saw off Hogg's predecessor. A net loss of HK$575m (about £60m or $74m) was enough to force Kwok-leung's hand. It was reported that he felt a 'deep shame' to be holding the reins as Cathay Pacific posted only its third full year loss in a proud history spanning 70 years.
It's a brave man who takes on an ailing company's problems as well as a predecessor's solution to those woes, but the question on the lips of many observers is asking what the incumbent Hogg will do to address Cathay Pacific's long-term security. After all, the firm's programme to cut jobs will merely put a few fingers into the holes where the company is leaking – those holes will continue to appear, and a stagnant plan will quickly run out of available fingers.
Cathay's main problem, undoubtedly, is that the Asian market it once cornered has been steadily filling up with rivals from China and the Gulf nations over recent years. Add to that an inherent stubbornness to follow market trends such as low fares/no frills, and you are left with a luxury carrier with fewer passengers to carry.
"To be blunt, it's difficult to understand quite how Cathay Pacific didn't see this coming a few years ago, not to mention why they have done nothing about it until now," air travel expert Susan Laing explained to Business Vision.
"Every year for the best part of the last decade we have seen more and more new routes and slots taken by other airlines in the region, yet Cathay Pacific seemed to be quite obstinate about its share of the market.
"The reality is that the more people who come to sit around your sweet trolley, the less cake there'll be for you – but, somehow, the senior management team didn't see this happening as they clearly believed their position as a luxury airline could not be challenged."
A similar unfolding model – played out on the European market – didn't offer much in the way of a warning for the Hong Kong-based flagship. One of the most profitable airlines currently operating in the region is the often-mocked Ryanair – a company for whom the word 'luxury' is seldom an accompaniment in the same sentence as its business name.
Yet, for all its ridicule, Ryanair continues to outperform rivals who insist on providing first class lounges, serve Nicolas Feuillatte champagne, and have their in-flight meals personally presided over by famous Michelin-starred chefs.
The Irish budget carrier enjoys trailing 12-month profit margins at around the 23% mark (Lufthansa sits at 6.9% and Air France at 4.7%), and has stacked enough beads into its 'income' column over the last decade to prove itself as one of the industry's big success stories – even if their full-service peers don't like to acknowledge it.
It may be that therein lies the lesson for Cathay Pacific, and Singapore Airlines too seeing as they also appear to be flying against a headwind of profit challenges. The discount flying market is no longer the preserve of European short-haul carriers – most Asian routes now feature discounted tickets as cheap air travel makes its presence known in the region and looks like setting a new template for success within the industry.
When Qantas and China Eastern Airlines Corp attempted to establish budget operations out of Hong Kong in 2012, Cathay Pacific saw them off on the courtroom steps as a two-year battle over regulations distracted all three carriers from the business of delivering seats, routes and schedules.
That was under the stewardship of Ivan Chu Kwok-leung who appears to have gained a reputation for being somewhat of a dinosaur when it comes to questions about changing the business model. The hopes of the thirty-odd thousand employees now under Rupert Hogg are that a new CEO may lead to a new attitude towards the direction this proud old airline will take as it reroutes its own flight path.
Cathay Pacific, as well as several other carriers in an increasingly crowded market, may need to embrace the cheap ticket concept if it is to keep itself airborne in today's crowded skies.