Change Please has repurposed two London buses to support people sleeping rough on the capital's streets.
The initiative — Driving for Change — backed by HSBC UK, Colgate and Mastercard, will be an all-in-one direct intervention service providing free GP consultations, haircuts, dental care, digital and financial literacy training, banking inclusion, employment support, shower facilities, therapy assessments, and essential items.
| | |
| --- | --- |
| | Free dental care provided by Colgate and Community Dental Services |
| HSBC and Mastercard will provide financial support and advice | |
The intervention came days before the end of the government's pandemic measures to help the homeless. From November 1, Driving for Change is providing help and assistance to the country's most vulnerable people ahead of the coldest months. Despite the government's ban on evictions, increases to Universal Credit and the furlough scheme, the number of people sleeping rough has risen over the past 18 months.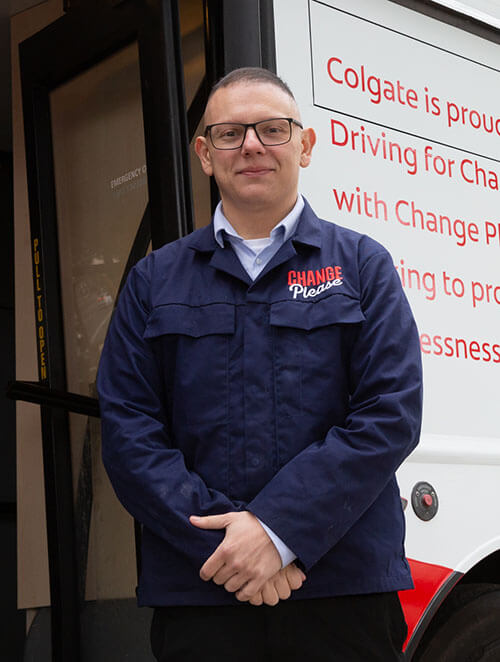 The offering will give people a path to potentially life-saving services, and Change Please is in talks with the NHS to provide Covid vaccinations. The Driving for Change programme will run for a minimum of two years, with the ambition to expand in the UK, then move to France and the US.
HSBC UK, Colgate and Mastercard have played a key part in the project. HSBC UK can assist people in opening a basic bank account with its No Fixed Address service, and Colgate and Community Dental Services will offer dental care and oral health education. Mastercard is on board with a representative of its Nobody in the Dark campaign to impart key digital literacy skills.
The interior of the buses was designed by architecture and design firm TP Bennett, creating a safe and comfortable space.