By JASON AGNEW
IT SEEMS that not a day goes by without a story concerning the environment and, more specifically, our mistreatment of it.
Seas full of fish-killing plastic waste, brimming landfills that will emit toxins for over 1,000 years, incinerators billowing out noxious fumes: our insatiable consumerism appears to be threatening our survival. We are asphyxiated by the air we have ourselves poisoned, swamped by the waters we caused to rise, we wilt in temperatures that climb because of our behaviour.
We are bombarded by statistics, each more apocalyptic than the last. We are informed, and chided, that the UK annually produces 31 million tonnes of household rubbish – a weight equal to three and a half million double-decker buses, enough to form a convoy that would circumvent the globe two-and-a-half times.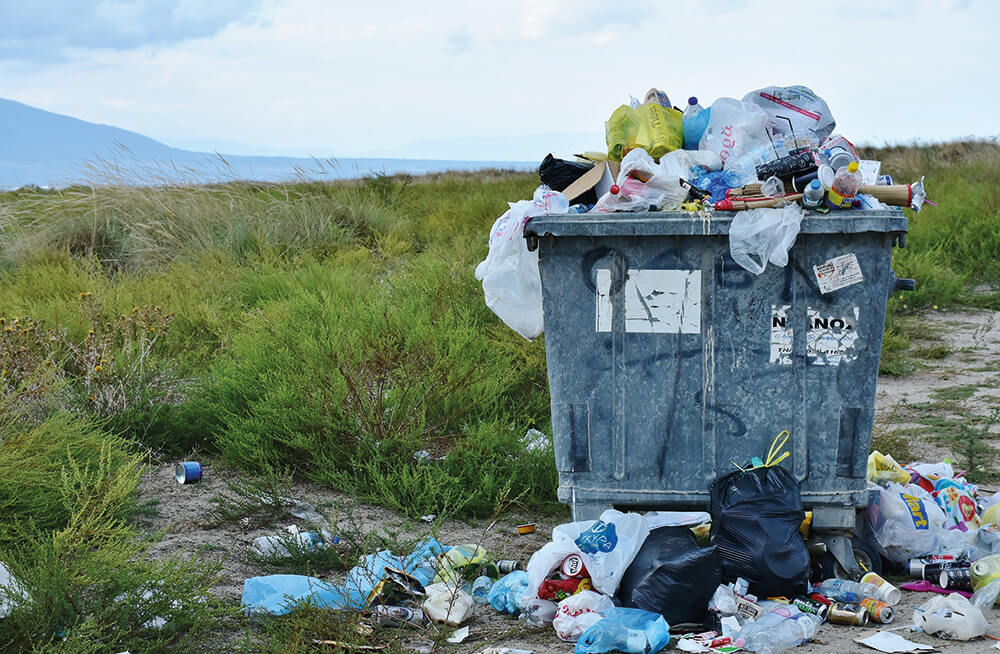 Guilt-ridden and panic-stricken, we cough up our 5p at the supermarket for a re-usable plastic bag, separate our refuse and deposit it into the appropriate recycling bins in the vain hope that we are doing our bit to save the planet.
But enough of the doom and desolation. As recently highlighted by international media outlets, including the BBC, some visionaries are coming up with the most creative ways of putting all that detritus to the best possible use.
Trash to fashion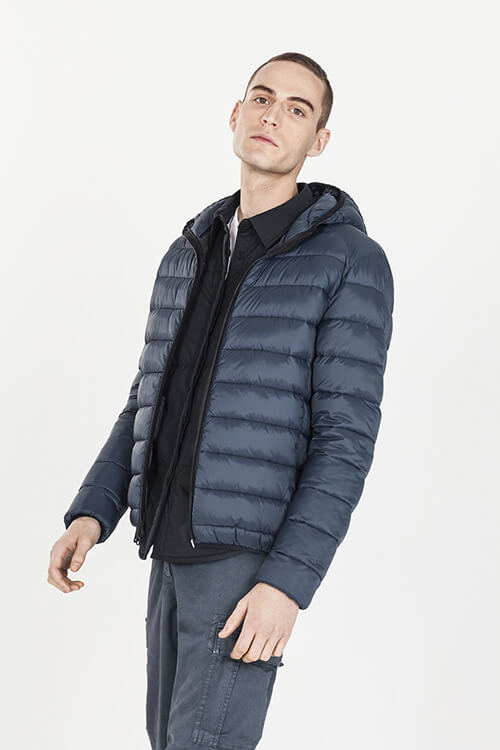 In 2009, Spain's Javier Goyeneche – already a successful fashion entrepreneur – created ECOALF, a fashion company that makes clothes with recycled materials.
Shortly after the birth of his first son, Alfredo, Goyeneche became aware of just how much we are overusing the planet´s resources – five to six times more than the Earth can generate. ECOALF transforms abandoned fishing nets, plastic bottles, post-industrial cotton and wool, and even coffee residues into fabrics.
In an interview in The OECD Observer, Goyeneche explained that of the more than 500,000,000,000 plastic bags that are used worldwide every year, almost 60 percent are used for less than 30 minutes, but take more than 1,000 years to biodegrade. If that wasn't bad enough, 650,000 tonnes of plastic fishing nets are left at the bottom of the oceans each year. Commercial fishermen have to pay to store their nets in ports – and some would rather dump them at seas than cough up.
ECOALF now has partnerships with Apple (for a line of MacBook covers), Marc Jacobs, Louis Vuitton, and even Coca-Cola, with whom they launched the EKOCYCLE initiative. This initiative, which was launched with musician will.i.am, recycles waste left behind at Black Eyed Peas concerts.
Goyeneche recognises that some environmentally friendly products – including his own – have been expensive, and sees making them more accessible as one of his biggest challenges.
Plastic roads
The Indian climate can be merciless to its thoroughfares and the country's potholes and fissures are testament to the ravages of monsoon rains and heatwaves, not to mention the sheer weight of traffic. That could be about to change thanks to a college chemistry professor, Rajagopalan Vasudevan.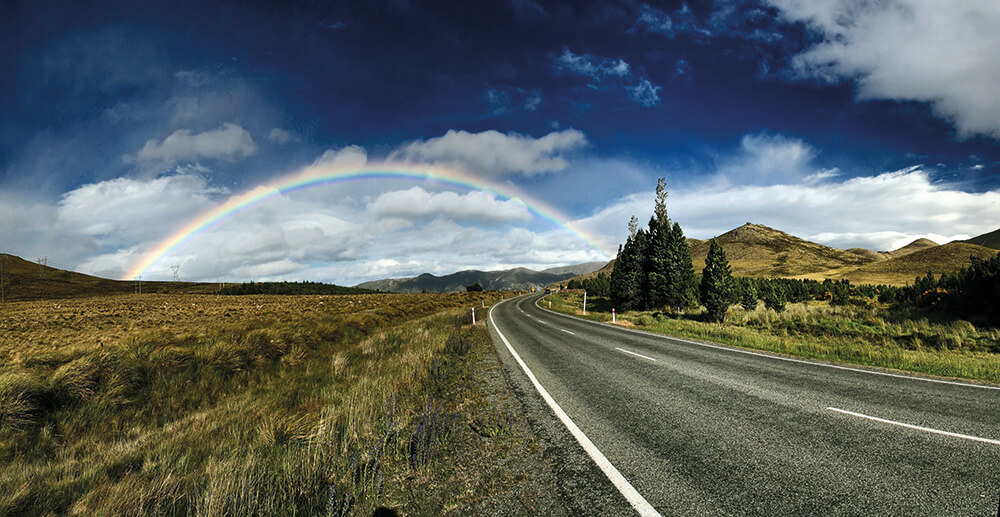 Just over 10 years ago, Dr Vasudevan pioneered a road surface made from traditional tar and hot gravel – plus shredded plastic. Plastic and asphalt mix well, as they are both derived from petroleum, and this combination was a cheaper version of polymer roads in the US where they use a combination of styrene-butadiene-styrene to bulk-up and strengthen the tarmac – which increases the price of the road by 30-50 percent. A million low-grade plastic bags in the mix brings the per-kilometre cost of road-building down by almost 10 percent, and saves one tonne of asphalt.
Another apparent advantage is that these plastic road surfaces can endure much higher temperatures: more than 60 degrees Celsius. Normal roads start to deform at 50 degrees.
Dr Vasudevan´s low-cost alternative is a godsend for a developing economy such as India's. Chennai, the country´s fourth-largest metropolis started using it in 2012, then abandoned it – only to see its streets devastated in the flooding of 2015. They reintroduced the plastic solution as a reaction to that calamity.
Rome's new export
Rome, one of the most beautiful cities in Europe, has been struggling with its inability to dispose of the rubbish it generates.
Italy´s northern neighbour, Austria – with typical Teutonic efficiency – has spare capacity at a waste-to-energy plant at Zwentendorf, 60 kilometres west of Vienna.
The City of Rome is paying EVN, Austria´s second-largest utility company, just under €150 a tonne to take their refuse. It is a prime example of the EU´s "Circular Economy", which is restorative and regenerative by design.
Up to 70,000 tonnes of Roman waste are transported by train to Zwentendorf in airtight containers three times a week, where it is incinerated and converted into hot flue gas. This in turn generates steam, which is delivered to a nearby power station and converted into enough electricity to supply 170,000 households in the region surrounding Vienna.
It may seem counter-intuitive to transport waste such a long distance, but it turns out to be good business for both sides. EVN makes money from selling energy and from removing the waste, and Rome pays less than it would to put it into landfill – itself an environmentally unsound practice.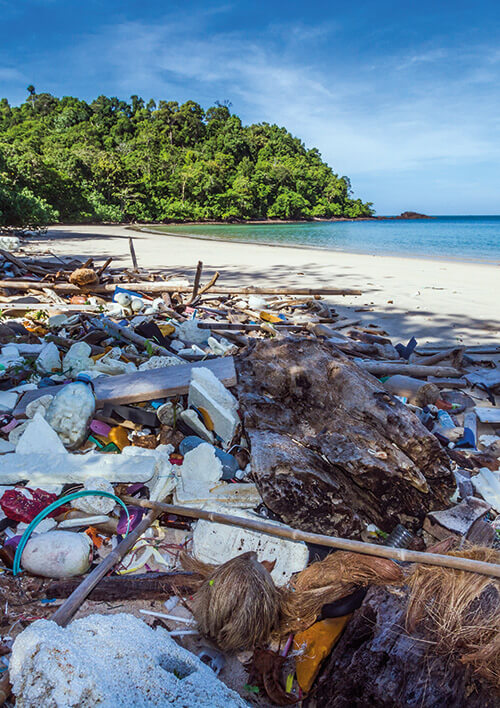 Health programme
In Indonesia, Dr Gamal Albinsaid, CEO of Indonesia Medika, a health company, has come up with an ingenious way of reducing waste and improving health care, while creating jobs into the bargain.
Garbage Clinical Insurance (GCI) is a health micro-insurance programme which uses garbage as a financial resource. The initiative, which began in 2013, has been lauded by Prince Charles and American Democrat politician John Kerry.
Gamal was only 23 when he learned of a young girl who had died from an easily treatable disease because her parents couldn´t afford health care.
In a country where more than 50 percent of the refuse isn´t collected and 60 percent of the population has no access to healthcare, his solution – free healthcare in return for collecting garbage – seemed like the perfect fit. More than 600 members are each collecting an average of 3kg of waste per month, and another 300 volunteers, mostly medical students, do house-calls and offer advice on preventative health care.
One flaw in the model is that it offers only basic healthcare; to receive secondary or tertiary care members have to join the government's national insurance scheme, but this is also a low-cost option which starts at 25,000 IDR (₤1.40).
It is easy to succumb to despair when faced with global problems of this severity, but it is reassuring that people are striving to solve the world´s problems and to reduce waste and pollution. And while it is possible that these initiatives, and many more like them, will be too little, too late, we need the optimism they bring – and the shared belief that the goodness of people will save us from ourselves.