ECO-FRIENDLY uniforms are the next step in the bid to cut plastic use.
The plastics issue is high on the global agenda. The UK introduced a plastic packaging tax on April 1 this year, which applies to packaging that isn't made from at least 30 percent recycled material.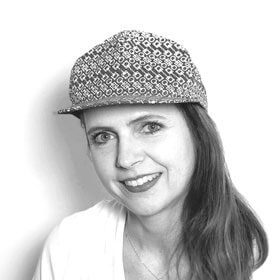 And UK employers are starting to bring in sustainable workwear as an ethical — and more durable — option. Ann Dowdeswell, of Jermyn Street Design, says her company is dedicated to eliminating single-use plastics — and believes the environmental impact of business can be cut by recent positive trends.
"We use recycled, recyclable, or compostable packaging when shipping our products," she says. "To combat the higher distribution costs of eco-friendly packaging, we've streamlined our deliveries." The company has also created packaging methods for clothing which do not use plastic clips or collar stays.
Many clothes contain polystyrene, polyethylene, and nylon in their textiles. Throughout its lifetime, a garment sheds tiny plastic microfibres each time it is washed.
They aren't biodegradable and they can't be recycled. The tiny particles are harmful to the planet and to us, entering the environment — and our food chain.
Up to 17 million microplastic fibres can be shed during one washing-machine load of clothes. Environmental group Friends of the Earth says laundry in the UK generates around 4,000 tonnes of plastic microfibre every year — with 1,600 tonnes ending up in waterways.
Reducing plastic in workwear starts at the production level. Uniforms made from sustainable fabrics such as organic linen, cotton, and wool are durable, recyclable, and biodegradable.
A linen shirt uses just 6.4 litres of water across its lifecycle and is created in a no-waste production method — every bit of the flax plant is utilised to make products including linseed oil.
Other alternative materials include those made from recycled plastic bottles or yarn, eliminating some of the plastics that are harming the environment.
A 150-metre roll of recycled polyester taffeta contains about 472 recycled two-litre drink bottles. A standard collar-to-ankle dress uses four metres of fabric, using about 13 recycled soda bottles.
Clothing is only part of the problem; plastic is heavily used in packaging. According to the Pitney Bowes Shipping Index, over 130 billion packages are shipped across 13 major global markets each year, most encased in plastic. That figure is estimated to double by 2060.