FEELESS cryptocurrency Nano was used for the first-ever crypto transactions at the Houses of Parliament.
An official event took place at the Centre of FinTech at the University of East London, with which the Nano Foundation has ties. The crypto claims to be "sustainable digital money with instant transactions and zero fees over a secure, decentralised network" — designed for everyday transactions.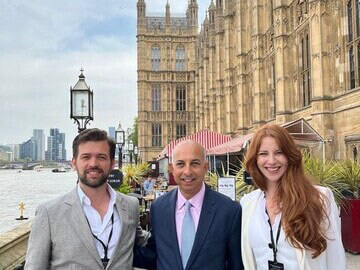 Nano directors George Coxon and Colin LeMahieu were at the launch. Coxon was confirmed as an industrial fellow to the Centre of FinTech, in addition to her position on the advisory board.
"London has long been the centre of the financial universe, and (we) see no sign of that changing," she said. "Our relationship with the centre (is about) equipping students with the educational tools they need."
"There is a huge amount of focus on the wrong things for the wrong reasons," added LeMahieu, "and some in the crypto industry have lost sight of the initial purpose of cryptocurrency. We play a different game to the majority in the crypto space, focusing on solving real-world problems, and building real relationships."