On International Women's Day, TEODORA GAVRILUT looks at how things are changing – mostly for the better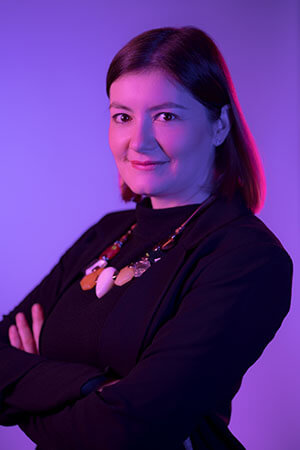 AGAINST the backdrop of 2020's challenges, there has been an important advance in the awareness of how crucial and impactful women are as leaders.
Kamala Harris became the first woman to hold the office of vice-president of the United States, and women now hold more than a third of roles in the boardrooms of Britain's top 350 companies. Female leaders are driving business and societal change for the better.
But despite this excellent progress, we still haven't reached a destination of gender parity.
Women have been standing on the frontlines of the Covid-19 crisis and leading some of the most successful government and business responses to the pandemic. Yet, only 3.5 percent of decision-making and task forces across 87 countries have gender parity; 85.2 percent are dominated by men. This is coupled with the fact that 16 of those same top 350 British businesses only have one woman on the board, and the perception remains that men are more entitled to lead.
The business case for improving this picture has been made. Diverse teams bring value, growth and innovation. The more equal the gender balance, the better a business performs. And some pandemic responses have shown that there is a lot to be learned from leadership that values encouragement, empathy and protectiveness. It's the mama bear moment.
Research has shown that male leaders tend to demonstrate higher transactional and leadership qualities, building relationships based on punishment and reward and providing subordinates with freedom, but little guidance. Women are better at communicating company values and missions, and providing individual support and mentoring.
In times of crisis, transformational leaders are often best placed to appease the concerns of employees and customers. The pandemic has destabilised how people view businesses and what they need from them. Customers now increasingly expect transparent businesses that act in a caring and purposeful way, committing to visible and actionable values.
Changes in our daily lives and the whiplash caused by going in and out of lockdown have taken a toll on employee wellbeing. There is a need for leaders who pay attention to people's struggles.
Yet we are at risk of losing this pool of talent. Women are bearing the brunt of the emerging economic crisis. Not only do they make up the majority of workers in sectors decimated by the pandemic, particularly as a result of automation, but the pandemic has increased the funding gap for female entrepreneurs.
The case for gender parity is beyond dispute. It needs swift and comprehensive action. We need to use data-driven insights to drive success, and accountability. We need investment in emerging roles and sectors to ensure that talent pipelines are diverse and that upskilling takes place.
Without such committed change, the picture will remain gloomy. Not only will we risk overlooking gender-specific needs, but we will be without the powerful examples of what women at the top are able to achieve to transform our lives for the better.
* Teodora Gavrilut is COO at Creatopy