By ROSS SLOGROVE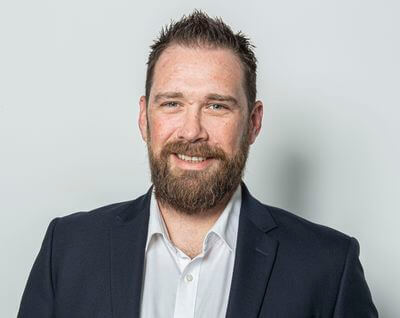 IN THE 1930s, industrial engineer Allen F Morgenstern coined the phrase: "Work smarter, not harder." So, what does that look like today?
Effectively managing time and investing in a potential customer can be difficult without the systems in place to tell which clients are worth pursuing.
That's where a sales matrix comes in. It helps gauge the urgency and viability of sales opportunities by comparing a prospect's receptiveness to a business's offerings, identifying areas of overlap.
How you build one depends on whether you're considering new or existing customers. When approaching a business for the first time, you need to make sure you're speaking the same language. Acronyms and buzzwords vary from business-to-business; you need to communicate on their terms. Learn how that business talks, establish whether your values and objectives align, and decide if your solution can solve the challenge.
Certain events can influence things; can you pick the moment when a new selling opportunity came from a pain point? When was that, and who was affected? Which decision-makers will be involved? Chart out the leaders, influencers and people most likely to engage with what you're offering.
Be clear on total cost analysis — it's rarely "just the product" being sold. Make sure to include installation, training, continued support and any hardware or software requirements in your brief to avoid blindsiding prospects.
You'll also need to consider your business's investment in a new market. Will your resources to grow in a new area without overwhelming staff or alienating current clients?
It's never too late to rethink, or begin building, a sales matrix — even if you've had a relationship with a customer for some time. It just takes some tweaking.
Once you've categorised a client based on industry, size, location and the products, you should be able to match them with the preferred solutions, and define who you can cross-sell to.
It can be a laborious process. HubSpot estimates 40 per cent of sales reps find prospecting the most challenging part of their jobs. Ringover has launched a multi-channel sales prospecting tool that automates outreach.
This involves inputting prospect information and scheduling what method of communication will be used to contact them, and at what time. Which takes us back to "work smarter"…
Ross Slogrove is is UK & Ireland country manager for Ringover